https://www.dagstuhl.de/14221
May 25 – 30 , 2014, Dagstuhl Seminar 14221
Geometric Modeling
Organizers
Falai Chen (Univ. of Science & Technology of China – Anhui, CN)
Tor Dokken (SINTEF IKT Applied Mathematics – Oslo, NO)
Thomas A. Grandine (The Boeing Company – Seattle, US)
Stefanie Hahmann (University of Grenoble, FR & INRIA Grenoble, FR & LJK Grenoble, FR)
For support, please contact
Dagstuhl Service Team
Documents
Dagstuhl Report, Volume 4, Issue 5

Aims & Scope
List of Participants
Dagstuhl's Impact: Documents available

Summary
The 9th Dagstuhl seminar was attended by 44 leading researchers coming from 3 continents and 20 countries. A total of 45 presentations were grouped together into 12 lecture sessions and 3 perspective working group sessions. There was also ample time for stimulating and fruitful person to person and group discussions in the harmonic Dagstuhl atmosphere. Dagstuhl seminars on Geometric Modelling are among the most interdisciplinary events within Geometric Modelling. The reason is the seminar format and the generous numbers of targeted invitation to leading researchers across the different research communities addressing Geometric Modelling. Geometric Modeling is the branch of Computer Science concerned with the acquisition, representation, modeling and analysis of 3-dimensional and higher dimensional geometry. The evolution of IT-technology with Cloud Computing and the big data challenge, and novel manufacturing technologies such as 3D printing and layered manufacturing, as well as the introduction of Isogeometric Analysis drive a need for increased innovation within Geometric Modeling. The Dagstuhl seminars on Geometric Modelling are one of the main driving forces facilitating such innovation.
The twelve lecture sessions covered a wide range of topics:
Geometric modelling, analysis and computations;
Methods in approximate algebraic geometry and implicitization;
Mesh processing both related to triangulations and isogeometric analysis;
Optimization and Isogeometric Analysis;
Splines over triangulations an and locally refinable splines;
Material modelling and reverse engineering;
Funding opportunities for Geometric Modelling within Horizon 2020.
The three perspective working groups have each written a short document reporting on approach and result of the session. The perspective working group on subdivision addressed the state of the art and the future research challenges of subdivisions. The group on 3D printing approached the challenges from the current wide media coverage of 3D printing and challenges experienced by industry using 3D printing. The group on modeling of material microstructures was approaching the topic from additive manufacturing, and the challenges faced by the geometric modelling community to support modeling and representation of such material structures in variety of applications. As with all previous Dagstuhl Seminars on Geometric Modeling, the conference proceedings will be published, the 2014 proceedings as a special issue of the Elsevier Journal Graphical Models. A special event during the conference was the John Gregory Memorial Award honoring Elaine Cohen, Jörg Peters and Ulrich Reif. This award is presented every three years at Dagstuhl and honors fundamental contributions to the field of geometric modeling. The organizers thank all the attendees for their contributions and extend special thanks to the team of Schloss Dagstuhl for helping to make this seminar a success. As always, we enjoyed the warm atmosphere of the Schloss, which supports both formal presentations as well as informal exchanges of ideas.
Summary text license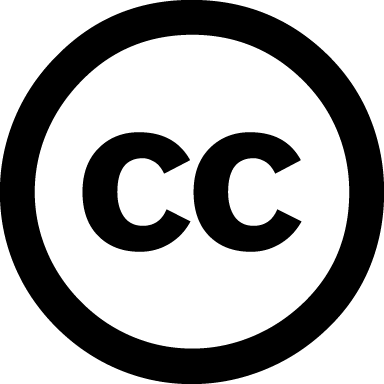 Creative Commons BY 3.0 Unported license
Falai Chen, Tor Dokken, Thomas A. Grandine, and Stefanie Hahmann
Dagstuhl Seminar Series
Classification
Computer Graphics / Computer Vision
Modelling / Simulation
Keywords
Geometric modeling
Shape design
Geometry
Computer graphics
Geometry processing
Isogeometric analysis
3D content generation
Design optimization.