Dagstuhl Seminar 23482
Social XR: The Future of Communication and Collaboration
( Nov 26 – Dec 01, 2023 )
---
---
---
---
---
---
Schedule
Upload (Use personal credentials as created in DOOR to log in)
---
We are rapidly moving towards a hybrid world where communication and collaboration occur in reality, virtuality, and everywhere in-between. But, are current technologies ready for such a shift? Available solutions for telepresence create exhaustion and fatigue because we lose key social signals when interacting remotely, for example there is a loss of mobility, limited capability for gesture, and inability to establish eye contact. This Dagstuhl Seminar aims to lay the foundations for a new paradigm for immersive communication and collaboration. Social Extended Reality (XR) systems promise to overcome the limitations of current real-time teleconferencing systems, enabling a better sense of immersion, enhancing the sense of presence, and fostering more successful interpersonal interactions. The possibility for familiar, meaningful, and strategically heightened social interaction in XR has positioned immersive technology as the future of real-time communication and collaboration.
XR is currently at a critical moment, with major corporations putting stakes in the ground for what our shared workplace future will be, and young people increasingly exploring creative new forms of casual interaction in rapidly growing XR platforms such as VR Chat, Ready Player Me, Spatial, and others, and also with technologies traditionally not thought of as XR, such as the Avatars already available to millions of users in tools like Microsoft Teams. It is timely to bring together participants with both industry and academic expertise to discuss the future of communication and collaboration at this inflection point.
The goal of this Dagstuhl Seminar is to explore social XR as the future of communication and collaboration. We aim to gather academics and practitioners from different disciplines in order to adequately address the open challenges of immersive interaction, including the ethical, legal, and societal aspects of this possible future. This seminar focuses on Social XR and the future of communication and collaboration, with a particular interest on:
Capturing and modelling of humans, ensuring realistic representation of the users and thus allowing for realistic and immersive experiences;
Digital proxemics and social metrics, that help and enrich communication and collaboration between the participants;
Instrumentation and evaluation, focusing on the possibility of evaluating and monitoring the experience of the users;
Principles of Social XR, for making sure that the right values and principles are followed;
Exploration of design approaches for Social XR that support communication and connection by enabling and strategically heightening social signalling and dynamics.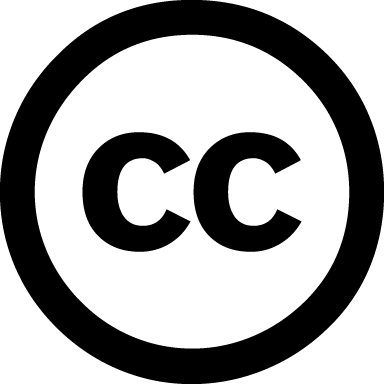 Creative Commons BY 4.0

---
Sun Joo Ahn

(University of Georgia - Athens, US)

Mark Billinghurst

(University of South Australia - Adelaide, AU)

[dblp]
Pablo Cesar

(CWI - Amsterdam, NL)

[dblp]
Mustafa Doga Dogan

(MIT - Cambridge, US)

Eric J Gonzalez

(Google - Seattle, US)

Mar Gonzalez-Franco

(Google - Seattle, US)

Josh Greenberg

(Alfred P. Sloan Foundation - New York, US)

Jan Gugenheimer

(TU Darmstadt, DE)

Linda Hirsch

(LMU München, DE)

Katherine Isbister

(University of California at Santa Cruz, US)

[dblp]
Alexandra Kitson

(Simon Fraser University - Surrey, CA)

Jie Li

(EPAM - Hoofddorp, NL)

Neil McDonnell

(University of Glasgow, GB)

Joshua McVeigh Schultz

(SFSU - San Francisco, US)

Helena M. Mentis

(University of Maryland - Baltimore County, US)

[dblp]
Yun Suen Pai

(Keio University - Yokohama, JP)

Sylvia Xueni Pan

(University of London, GB)

Payod Panda

(Microsoft Research - Cambridge, GB)

Alexander Raake

(TU Ilmenau, DE)

[dblp]
Yvonne Rogers

(University College London, GB)

[dblp]
David Ayman Shamma

(Toyota Research Institute - Los Altos, US)

[dblp]

Aljosa Smolic

(Hochschule Luzern - Rotkreuz, CH)

Anthony Steed

(University College London, GB)

[dblp]
Kashyap Todi

(Meta Reality Labs - Redmond, US)

Irene Viola

(CWI - Amsterdam, NL)

Nadine Wagener

(Universität Bremen, DE)

Julie Williamson

(University of Glasgow, GB)

Zerrin Yumak

(Utrecht University, NL)
---
Classification
Human-Computer Interaction
---
Keywords
Immersive Technology
Social Extended Reality
3D Capture and Modelling
Multisensory Experiences
Digital Proxemics
---