Dagstuhl Seminar 23292
SportsHCI
( Jul 16 – Jul 21, 2023 )
---
---
---
---
---
---
Schedule
Upload (Use personal credentials as created in DOOR to log in)
---
Interactive systems are increasingly used to support sports and physical exercise activities, not only for functional purposes, such as sensing achievements to determine personal records, but also for experiential reasons, such as highlighting the joy of movement, aiming to enrich the sports experience. The result is a surge in human-computer interaction systems for sports, such as sports watches that not only optimize runner's athletic training plans but also provide beat-adjusted music for entertainment, augmented reality systems in stadiums to support the audience experience, and AI-enhanced capture systems to allow remote parents watch their kids play soccer from afar. We call the resulting field "SportsHCI".
A growing body of sensors, devices, and systems support these SportsHCI applications, allowing people to engage with athletic performance in novel and interesting ways, extending the field of HCI beyond the mouse and keyboard paradigm. Unfortunately, what is missing, though, is a thorough understanding of how to design such SportsHCI systems in a systematic way. This is in part due to a lack of a theoretical framework that is concerned with the coming together of computing and the physically active human body in a way that incorporates and integrates all aspects of movement, performance, learning, and experience, and a lack of understanding of how this combination has implications for how we approach the design of SportsHCI. It seems reasonable to assume that efforts that aim to address this could help people to engage more in physical activity, and maybe even reach previously unengaged people, motivating them to try physical activity, so that ultimately, more people profit from the many physical, social and mental health benefits sport and exercise activity can provide.
This Dagstuhl Seminar builds on prior work that highlighted that supporting sport and exercise activities with technology should not only be concerned with functional aspects, such as measuring and comparing athletic performance, but also consider the experiential aspects, in other words, how sports people feel about their athletic performance. Therefore, the seminar brings together researchers and industry members who understand that successful sport and exercise activity-support technology needs to be designed with also this experiential perspective in mind, and seek to develop guidance on how to support it. This seminar invites experts from both industry and academia, including experts from sports science as well as HCI and design experts, to work towards identifying the grand challenges in SportsHCI so that a coherent approach can be developed in order to help more people profit from the benefits of sports and physical exercise.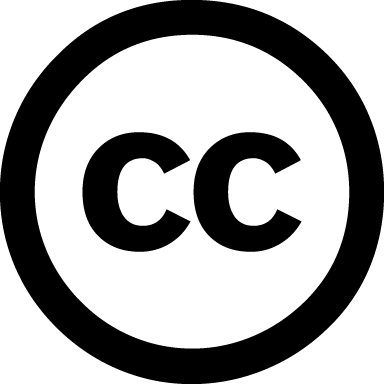 Creative Commons BY 4.0

Carine Lallemand, Florian 'Floyd' Mueller, Dennis Reidsma, and Elise van den Hoven
---
Jude Afana

(University of Nottingham, GB)

Tilde Bekker

(TU Eindhoven, NL)

Lisa Anneke Burr

(Paris Lodron Universität Salzburg, AT)

Florian Daiber

(DFKI - Saarbrücken, DE)

[dblp]
Lars Elbaek

(University of Southern Denmark - Odense, DK)

Don Samitha Elvitigala

(Monash University - Clayton, AU)

Perttu Hämäläinen

(Aalto University, FI)

[dblp]
Daniel Harrison

(University of Northumbria - Newcastle, GB)

Michael Jones

(Brigham Young Univ., US)

[dblp]
Armagan Karahanoglu

(University of Twente, NL)

Carine Lallemand

(University of Luxembourg, LU)

Elena Márquez Segura

(Carlos III University of Madrid, ES)

[dblp]
Andrii Matviienko

(KTH Royal Institute of Technology - Stockholm, SE)

Maria Fernanda Montoya Vega

(Monash University - Clayton, AU)

Florian 'Floyd' Mueller

(Monash University - Clayton, AU)

[dblp]
Dees Postma

(University of Twente, NL)

Dennis Reidsma

(University of Twente - Enschede, NL)

Xipei Ren

(Beijing Institute of Technology, CN)

Jakob Tholander

(Stockholm University, SE)

[dblp]

Laia Turmo Vidal

(Carlos III University of Madrid, ES)

Robby van Delden

(University of Twente - Enschede, NL)

Elise van den Hoven

(University of Technology - Sydney, AU)

[dblp]
Vincent van Rheden

(Paris Lodron Universität Salzburg, AT)

Fabio Zambetta

(RMIT University - Melbourne, AU)

[dblp]
---
Classification
Human-Computer Interaction
---
Keywords
Embodiment
mobile computing
wearables
---