Dagstuhl Seminar 22462
Set Visualization and Uncertainty
( Nov 13 – Nov 18, 2022 )
---
---
---
---
---
---
---
---
Information Visualization (InfoVis) can help humans gain insight from large volumes of data by providing graphical overviews as well as appropriate interfaces for accessing details. Sets, which are mathematically defined as collections of distinct objects, play an important role in InfoVis since reasoning based on grouped information can reduce the complexity of data analysis tasks. Most often, sets are defined by categories of objects; e.g., people can be categorized by country of residence, education, or gender to study influences on income. Often, the aim is to visualize statistics (e.g., number of elements, average income) for each set and, since an element can be member of multiple sets, the relationships between them (e.g., intersection and containment). Set visualization is traditionally done with Venn or Euler diagrams, yet a plethora of alternative visualization types for sets has been developed. A recent focus of research has been on developing scalable solutions (e.g., to create effective visualizations for very large set systems) and dealing with dynamics (e.g., changes of the elements' set memberships over time). In this Dagstuhl Seminar we deal with a different issue: uncertainty. We aim to develop approaches to deal with uncertain information when visualizing sets. Although the importance of uncertainty visualization has been stressed by several researchers, only few studies exist that deal with it specifically in the context of sets and systems of sets.
Some existing uncertainty visualization techniques may directly apply to set visualizations. However, we argue that an interdisciplinary approach, considering uncertainty at any stage of dealing with sets, will lead to more useful and usable set visualizations. Key challenges include uncertainty-aware set visualizations, visualizing uncertainty in sets, modeling uncertainty for set visualizations, geographical set visualizations under relaxed geometrical constraints, and reasoning with such set visualizations including uncertainty. Addressing these challenges will require design and efficient generation of visualizations that are informative and reliable, in the sense that humans can use them for visual analysis tasks and that the uncertain information is recognizable.
The seminar aims to advance research into methods and techniques for set visualizations and uncertainty by fostering interdisciplinary and cross-domain collaboration. It aims to bring together researchers from the areas of information visualization, visual analytics, graph drawing, computational geometry, geoinformation science, uncertainty research, and cognitive science.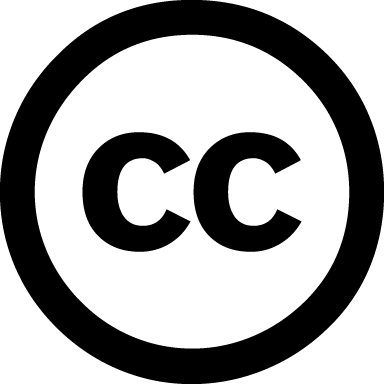 Creative Commons BY 4.0

Susanne Bleisch, Steven Chaplick, Jan-Henrik Haunert, Eva Mayr, and Marc van Kreveld
---
Daniel Archambault

(Swansea University, GB)

[dblp]
Michael Behrisch

(Utrecht University, NL)

[dblp]
Susanne Bleisch

(FH Nordwestschweiz - Muttenz, CH)

[dblp]
Annika Bonerath

(Universität Bonn, DE)

Steven Chaplick

(Maastricht University, NL)

[dblp]
Sara Irina Fabrikant

(Universität Zürich, CH)

[dblp]
Amy Griffin

(RMIT University - Melbourne, AU)

Jan-Henrik Haunert

(Universität Bonn, DE)

[dblp]
Stephen G. Kobourov

(University of Arizona - Tucson, US)

[dblp]
Martin Krzywinski

(BC Cancer Research Centre - Vancouver, CA)

[dblp]
Wouter Meulemans

(TU Eindhoven, NL)

[dblp]
Silvia Miksch

(TU Wien, AT)

[dblp]
Martin Nöllenburg

(TU Wien, AT)

[dblp]
Helen C. Purchase

(Monash University - Clayton, AU)

[dblp]
Peter Rodgers

(University of Kent - Canterbury, GB)

[dblp]
Christian Tominski

(Universität Rostock, DE)

[dblp]

Nathan Van Beusekom

(TU Eindhoven, NL)

Marc van Kreveld

(Utrecht University, NL)

[dblp]
Markus Wallinger

(TU Wien, AT)

Bei Wang Phillips

(University of Utah - Salt Lake City, US)

[dblp]
Alexander Wolff

(Universität Würzburg, DE)

[dblp]
Hsiang-Yun Wu

(FH - St. Pölten , AT)

[dblp]
---
Classification
Data Structures and Algorithms
Human-Computer Interaction
Social and Information Networks
---
Keywords
information visualization
uncertainty
set visualization
cartography
graph drawing
---