Dagstuhl Seminar 22452
Computational Social Dynamics
( Nov 06 – Nov 11, 2022 )
---
---
---
---
---
---
---
---
Algorithmic techniques provide a powerful toolbox for understanding many phenomena arising in modern society. Often, these phenomena are related to dynamics – information spreads through networks through processes that mimic the behavior of epidemic spreading. Social networks themselves are the result of the dynamic interaction of agents. A large part of the present social interaction on networks can be expressed using game-theoretic or microeconomic concepts, e.g., the dynamics of opinions in networks, pricing problems and viral marketing, network-based effects of opinions, group formation, cognitive bias, etc.
In algorithmic game theory, an area at the intersection of economics, artificial intelligence and algorithmic theory, the algorithmic toolbox is applied to analyze various social systems. While there has been substantial progress, many important directions have not received sufficient attention. To advance the state of the art in this area, this Dagstuhl Seminar brings together a group of expert researchers concerned with understanding social and behavioral phenomena from a computational perspective. Apart from computer scientists, the seminar shall include economists, social scientists, and psychologists to provide valuable interdisciplinary interactions on several timely topics, including, but not limited to
Networks: The role of network structures in societies is far from being well-understood from a computational perspective. Prominent examples include financial networks and systemic risk and networked structures in persuasion and recommendation problems. We will tackle some of these challenges.
Fairness: As algorithms take a larger role in our lives it is crucial to make sure that the decisions they make are fair and do not amplify previous biases. We will explore new methods for developing fair algorithms in different settings.
Cognitive Biases: Most of the algorithmic research on economic systems assumes that agents are rational utility-maximizers. In contrast, behavioral economics posits that cognitive biases invalidate this assumption. We aim to identify ways to narrow this gap between algorithmic research and behavioral economics.
This Dagstuhl Seminar is open also for discussion of other directions in this area. More fundamentally, a goal is to help shaping a new community – at this point, there is no dedicated conference on "Computational Social Dynamics", i.e., on social and behavioral phenomena from a computational perspective. The seminar aims to bring together a group of key researchers to meet and – beyond scientific problems – discuss also the general state of the field, as well as initiate future efforts in this area.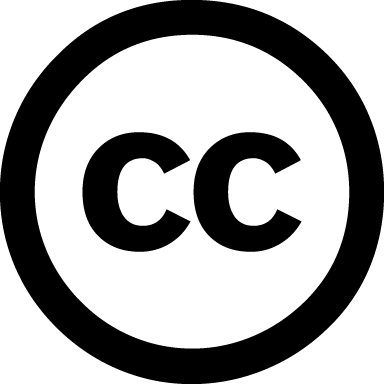 Creative Commons BY 4.0

Martin Hoefer, Sigal Oren, and Roger Wattenhofer
---
Yakov Babichenko

(Technion - Haifa, IL)

[dblp]
Gerdus Benade

(Boston University, US)

Ioannis Caragiannis

(Aarhus University, DK)

[dblp]

Giorgos Christodoulou

(Aristotle University of Thessaloniki, GR)

[dblp]
Andrei Constantinescu

(ETH Zürich, CH)

Michal Feldman

(Tel Aviv University, IL)

[dblp]
Tobias Harks

(Universität Passau, DE)

[dblp]
Martin Hoefer

(Goethe-Universität - Frankfurt am Main, DE)

[dblp]
Pascal Lenzner

(Hasso-Plattner-Institut, Universität Potsdam, DE)

Kevin Leyton-Brown

(University of British Columbia - Vancouver, CA)

[dblp]
Evangelos Markakis

(Athens University of Economics and Business, GR)

[dblp]
Darya Melnyk

(Aalto University, FI)

Noam Nisan

(The Hebrew University of Jerusalem, IL)

[dblp]
Sigal Oren

(Ben Gurion University - Beer Sheva, IL)

[dblp]
Ori Plonsky

(Technion - Haifa, IL)

Maria Polukarov

(King's College London, GB)

[dblp]
Nidhi Rathi

(Aarhus University, DK)

Rebecca Reiffenhäuser

(University of Amsterdam, NL)

Jörg Rothe

(Heinrich-Heine-Universität Düsseldorf, DE)

[dblp]
Daniel Schmand

(Universität Bremen, DE)

[dblp]
Giovanna Varricchio

(Goethe-Universität - Frankfurt am Main, DE)

Carmine Ventre

(King's College London, GB)

Roger Wattenhofer

(ETH Zürich, CH)

[dblp]
Lisa Wilhelmi

(Goethe-Universität - Frankfurt am Main, DE)

Jens Witkowski

(Frankfurt School of Finance & Management, DE)

[dblp]
---
Classification
Artificial Intelligence
Computer Science and Game Theory
Data Structures and Algorithms
---
Keywords
Algorithmic Game Theory
Fair Division
Financial Networks
Social Networks
Behavioral Economics
---