Dagstuhl Seminar 17412
Internet of People
( Oct 08 – Oct 11, 2017 )
---
---
---
---
---
---
---
The diffusion of personal (mobile) devices and pervasive communication technologies is expected to exponentially increase in the next few years, resulting in the fact that the Internet will expand dramatically at its edges – much more than in the core. Users (and their devices) will be embedded in a dynamic networking environment populated by a huge amount of data, with plenty of possibilities for direct interaction and data exchanges with devices nearby. This motivates to conceive a brand-new Internet paradigm, where humans and their personal devices are not anymore passive users of the Internet technologies, but they play an active role in the network algorithms at all layers, not only in services and applications. This paradigm can be thought as an "Anti-Copernican Revolution", as it puts (back) the human at the centre of the stage in the design of Internet networking.
According to this view, we see the Internet future research as a truly inter-disciplinary field, shaped by at least five interacting dimensions, i.e. (i) network algorithms and protocols, (ii) sociology and anthropology, (iii) cognitive psychology, (iv) micro-economics, and (v) physics of complex systems. Due to its human-centric nature, in this new Internet paradigm users' devices become proxies of their users: they communicate, exchange and manage data by "emulating" the way their human users would do if interacting with each other in the physical world. Thus, they embed as key components of the network algorithms models of the human behaviour, both at the individual and social level, provided by the four "non-ICT" disciplines. This is not yet another bio-inspired networking wave. Embedding models of human behaviour in the Internet algorithms is a natural way to make devices behave as their human users would do if faced with the same choices and decisions.
We see now a strong opportunity to engage key researchers working on Internet paradigms with the aim to catalyse a research community on Internet of People. While the concept of a human-centric Internet that exploits models from social sciences, economy, complex systems is "floating" in various research communities, a structured effort to bring researchers together and create a community around the IoP idea is still missing. The key goals of this Dagstuhl Seminar are:
to bring together a distinguished set of researchers from the IoP key disciplines, make them aware of the IoP vision, collect their feedback, and engage their reference communities through them;
to engage them with Internet researchers, discussing models of human individual and social behaviour that can be used in IoP;
define a research agenda for an IoP community;
plan the following steps to establish an inter-disciplinary IoP research community.
An initial set of research questions that we will propose for the discussion is as follows.
Long-term IoP vision. What is the vision we have for the IoP, and the role of human users in its design? Starting from a clean slate, how could we re-design the Internet using the IoP concepts?
"Non-ICT" results for IoP. What are existing quantitative models describing human individual and social behaviours that can be embedded into the design of IoP protocols and systems?
Inter-disciplinary network systems pre-IoP. Can we identify "success stories" where inter-disciplinary approaches to the design of Internet systems have been successfully applied?
IoP impact on Internet systems design. Where would the IoP concepts impact most on the Internet design?
Transition towards IoP. What are examples of current Internet technologies that are closest to our long-term IoP vision? Why are they successful? Can they be the leverage for a transition from the current Internet design paradigms towards IoP?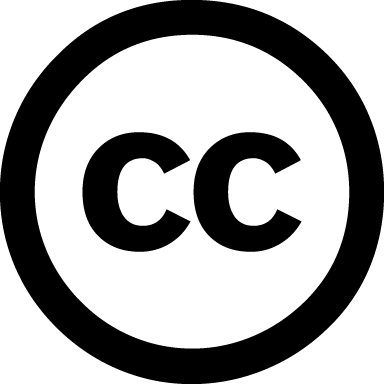 Creative Commons BY 3.0 DE

Elizabeth M. Belding, Jörg Ott, Andrea Passarella, and Peter Reichl
---
The key objective of the seminar was to bring together a diverse group of researchers and practitioners to reflect on technological and social issues related to the emerging concept of Internet of People (IoP). The group of attendees was composed of 28 people with diverse expertise on the various areas of Internet, coming from Europe, US, Asia and Australia.
The group worked for two and a half days, and the work was organised on (i) seed talks, (ii) snippet talks on selected research topics related to IoP, and (iii) parallel group work. The group sessions were particularly productive, and attendees worked on many topics. Specifically, they covered the following topics: (i) IoP definition, (ii) IoP use cases, (iii) IoP and people; (iv) Privacy, security and trust; (v) IoP architecture, and (vi) transition towards IoP. Over the last day, the group again split in three sub-groups, to focus on conclusions and follow-up activities. Specifically, the three groups produced (i) guidelines for IoP toolkits, (ii) a possible IoP research agenda, and (iii) an IoP manifesto.
We managed to bring together a quite balanced group of 32 people with expertise in the design and implementation of wireless ad hoc networks of various types, human-computer interaction, community informatics, urban interaction design, ethnography, media studies, arts and design.
The main take-home message from the seminar is that IoP is an emerging research topic with a lot of potential. It spans many aspects, including but not limited to the set of topics identified for the group work. Each of the group works provided concrete guidelines on the selected topics, possibly providing focused research agenda for the future.
Most of all, we are very happy that attendees greatly enjoyed the seminar, including those attending for the first time a Dagstuhl event (about one third). We do believe that the seminar laid the grounds for future fruitful collaborations, and helped a lot in shaping the key ideas of the emerging research topic of IoP.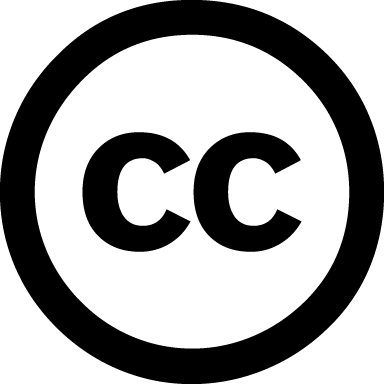 Creative Commons BY 3.0 Unported license

Elizabeth M. Belding, Jörg Ott, Andrea Passarella, and Peter Reichl
---
Panayotis Antoniadis

(Nethood - Zürich, CH)

[dblp]

Chiara Boldrini

(CNR - Pisa, IT)

[dblp]

Dimitris Chatzopoulos

(HKUST - Kowloon, HK)

[dblp]

Nicola Dell

(Cornell Tech - New York, US)

[dblp]

Peter Fatelnig

(European Commission Brussels, BE)

[dblp]

Markus Fiedler

(Blekinge Institute of Technology - Karlshamn, SE)

[dblp]

Huber Flores

(University of Helsinki, FI)

[dblp]

Heikki Hämmäinen

(Aalto University, FI)

[dblp]

Tobias Hoßfeld

(Universität Duisburg-Essen, DE)

[dblp]

Paul Houghton

(Futurice Oy - Helsinki, DE)

[dblp]

Pan Hui

(HKUST - Kowloon, HK)

[dblp]

Teemu Kärkkäinen

(TU München, DE)

[dblp]

Eemil Lagerspetz

(University of Helsinki, FI)

[dblp]

Anders Lindgren

(RISE SICS - Kista, SE)

[dblp]

Pietro Lio

(University of Cambridge, GB)

[dblp]

Kirsi Louhelainen

(Barona Technologies - Helsinki, FI)

Leonardo Maccari

(Università di Trento, IT)

[dblp]

Jörg Ott

(TU München, DE)

[dblp]

Maximilian Ott

(CSIRO - Alexandria, AU)

[dblp]

Andrea Passarella

(CNR - Pisa, IT)

[dblp]

Daniele Quercia

(NOKIA Bell Labs - Cambridge, GB)

[dblp]

Peter Reichl

(Universität Wien, AT)

[dblp]

Jatinder Singh

(University of Cambridge, GB)

[dblp]

Thorsten Strufe

(TU Dresden, DE)

[dblp]

Gareth Tyson

(Queen Mary University of London, GB)

[dblp]

Ellen Zegura

(Georgia Institute of Technology - Atlanta, US)

[dblp]

Mariya Zheleva

(University of Albany - SUNY, US)

[dblp]

Martina Zitterbart

(KIT - Karlsruher Institut für Technologie, DE)

[dblp]
---
Classification
mobile computing
society / human-computer interaction
world wide web / internet
---
Keywords
Internet design
Next Generation Internet
human-centric Internet
social-aware Internet
---