26.02.17 - 03.03.17, Seminar 17091
Computer Science Meets Ecology
Diese Seminarbeschreibung wurde vor dem Seminar auf unseren Webseiten veröffentlicht und bei der Einladung zum Seminar verwendet.
Motivation
In his pioneering work, Jim Gray identified the 4th scientific paradigm, arguing that modern science needs computer supported research. Recent developments in many scientific disciplines suggest this new paradigm to be powerful: Huge amounts of heterogeneous, unstructured and multisource data of different modalities can now be collected routinely, sometimes in a fully automatic manner and be processed to extract knowledge and make inferences.
A discipline that shows great potential but also the challenges of this 4th scientific paradigm is Ecology. Ecology is the study of the interactions amongst organisms and with their physical environment. For a long time, ecological analyses have been primarily realized locally both with respect to the geographical and phenomenological areas of investigation. Today, scientists are increasingly interested in quantifying ecological relations at larger scales or globally and can consider multiple dimensions of interactions between atmospheric, oceanic, and terrestrial processes. Due to the possibilities to record, store and process data ubiquitously, the increase in data resolution and quality as well as the international efforts to document the global distribution of biodiversity, new opportunities arise. These data will enable us to answer questions that are of fundamental importance for the future of our planet.
The aim of the Dagstuhl Seminar is to establish links between (geo-)ecologists, ecoinformaticians and computer scientists in order to leverage computer science expertise for ecology and to identify avenues of future research in computer science of particular importance to ecology.
Based on three concrete use cases regarding automated long-term monitoring of biodiversity, Global Change and Macroecology, and modelling ecosystem and Earth system processes, which we have identified together with researchers working in the field of Ecology, we want to explore particular challenges with respect to
obtaining and preserving data (Use case: automated long-term monitoring of biodiversity)
pattern-recognition in highly dimensional and geo-tagged data sets (Use case: Global Change Ecology), and
model development and model-data-confrontation (Use case: Modelling ecosystem and Earth system processes)
More detailed information about the use cases and relevant areas of computer science can be found here.
The seminar has two main objectives:
Joint authoring of a book on the state of the art and challenges in the intersection of computer science and ecology. This book shall be based on the results of the working groups. Based on the example scenarios it will introduce three important classes of problems in Ecology. For these, it will provide an introduction to available tools, and will outline challenges for future research. Such a book can serve as a handbook for ecologists wanting to leverage computer science in their research but also as a roadmap for future research activities.
Define project ideas for cooperation between Computer Scientists and Ecologists and identify suitable funding schemes.
Together, these two objectives will serve to intensify cooperation between the disciplines involved.
License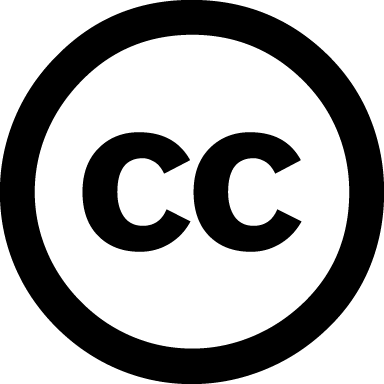 Creative Commons BY 3.0 Unported license

Benjamin Adams, Gustau Camps-Valls, Thomas Hickler, and Birgitta König-Ries