https://www.dagstuhl.de/18252
June 18 – 21 , 2018, Dagstuhl Seminar 18252
Ubiquitous Gaze Sensing and Interaction
Organizers
Lewis Chuang (LMU München, DE)
Andrew Duchowski (Clemson University, US)
Pernilla Qvarfordt (FX Palo Alto Laboratory, US)
Daniel Weiskopf (Universität Stuttgart, DE)
For support, please contact
Dagstuhl Service Team
Documents
Dagstuhl Report, Volume 8, Issue 6

Aims & Scope
List of Participants
Dagstuhl's Impact: Documents available

Summary
The miniaturization of optical devices and advances in computer vision, as well as a lower cost point, have led to an increased integration of gaze sensing capabilities in computing systems, from desktop computing to mobile devices and wearables. With these advances in technology, new application areas for gaze sensing are emerging. Eye tracking is no longer restricted to a well-controlled laboratory setting, but moving into everyday settings. When technology makes forays into new environments, there are many questions to be resolved and challenges to be met, from computational to applications and interaction. Ubiquitous gaze sensing and interaction require a framework that can accommodate compatible solutions from data acquisition to signal processing to pattern classification and computer vision to visualization and analytics. Including gaze data into interactive applications requires knowledge of natural gaze behaviors as well as how gaze is coordinate with other modalities and actions.
Therefore, this Dagstuhl Seminar brought together computer scientists and gaze researchers to explore future ubiquitous applications and to identify requirements for reliable gaze sensing technology. Ubiquitous gaze sensing and interaction cannot be achieved by research discipline, but require knowledge and scientific advancement in multiple fields. And, of utmost importance is that researchers from different disciplines meet, interact, and address their common challenges. For this reason, experts in computer graphics, signal processing, visualization, human-computer interaction, data analytics, pattern analysis and classification along with researchers who employ gaze tracking across diverse disciplines attended: geo-information systems, medicine, aviation, psychology, neuroscience, etc. This fostered a dialogue and allowed: (1) computing scientists to understand the problems that are faced in recording and interpreting gaze data, (2) gaze researchers to consider how modern computing techniques could potentially advance their research. In addition, we discussed the ethical and privacy concerns of deploying gaze monitoring devices in everyday scenarios.
The workshop was organized to identify identifying possible scenarios and pinpointing the associated challenges of developing and deploying ubiquitous gaze sensing during the first day. Challenges identified by multiple scenarios, or the ones that were considered to be significant were the focus of in-depth cross-disciplinary groups. These challenges were discussed on the second day. In three sessions taking place during the day, five challenges were debated. "Data Privacy" and "Gaze + X" were two of the most important topics and received multiple dedicated sessions of discussion due to the high interest of the participants.
On the third day the Dagstuhl Seminar finally discussed future work and how to get the research community engaged in researching the various interesting topics covered. Some of the suggestions were to organize workshops at conferences and organizing a special issue focused on ubiquitous gaze sensing. Several of the discussion groups started brainstorming on papers covering the important topics raised at the workshop.
Summary text license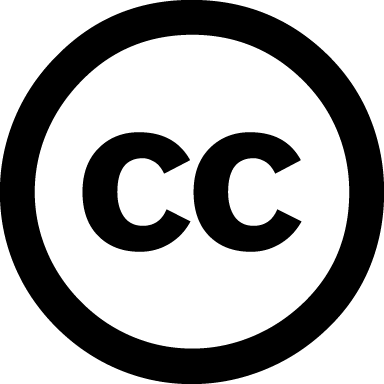 Creative Commons BY 3.0 Unported license
Tanja Blascheck, Lewis Chuang, Andrew Duchowski, Pernilla Qvarfordt, and Daniel Weiskopf
Classification
Computer Graphics / Computer Vision
Mobile Computing
Society / Human-computer Interaction
Keywords
Eye tracking
Signal processing
Pattern analysis
User modeling
Ubiquitous computing