Dagstuhl Seminar 23222
Novel Scenarios for the Wireless Internet of Things
( May 29 – Jun 01, 2023 )
---
(Click in the middle of the image to enlarge)
---
---
---
---
---
---
---
The past few years have witnessed progressive deployments of IoT devices in both personal and public space to facilitate smarter living. For instance, home gateways such as Amazon Echo can now pick up human speech, understand the semantics, and further loop in machines, appliances, and many other entities to react. Likewise, mobile IoT devices such as drones and robots are deployed for urban modeling, express delivery, and industrial inspection. Although the functional innovations builds upon existing IoT architecture are going full steam ahead, the newly emerging scenarios such as Internet of ocean, space, and implantable things often come with limited power budget, form factor, and computation resources, which fundamentally challenge the conventional IoT architecture, communication primitives, and sensing capabilities.
The goal of this Dagstuhl Seminar is to bring together researchers from both academia and industry around the world to
review the existing IoT research directions from radical perspectives;
figure out fundamental challenges in modern IoT application scenarios that may then be investigated in joint research projects; and
discuss new types of hardware architecture, network stack, and communication primitives for these emerging IoT scenarios.
An essential part of this seminar is to bridge the gap between the research momentum from academia and the practical needs from industry, and to actively engage a dialog between different communities. As IoT by nature is a multidisciplinary research area involving innovations in hardware and architecture, algorithm and protocol, as well as applications, we seek researchers from different domains that are open to different research perspectives and welcome research of a different nature.
We plan to organize this seminar via theme days, with each day chaired by two organizers. Taking a step further, the seminar will start with background talks from nominated individuals, followed by track-based presentation and discussion. The volunteered junior community members are responsible for merging the slides from presenters and summarizing the panel discussions. These materials will become an essential part of our final output. Junior community members are also encouraged to prepare a poster and an elevator pitch about their own research. We anticipate two major outcomes from this seminar.
An authored article that takes a forward-looking view of IoT research. This article will not only summarize the current progress of IoT research, but also shed light on the future research direction by outlining the opportunities and challenges drawn from this seminar.
Forming a batch of research projects that can be jointly investigated by researchers from different domains.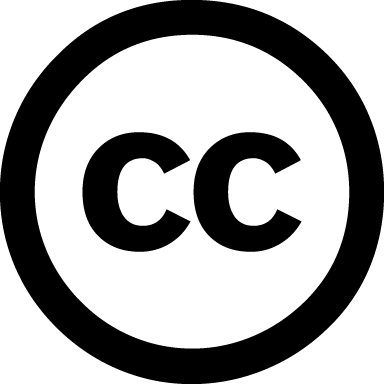 Creative Commons BY 4.0

Kyle Jamieson, Xia Zhou, and Marco Zimmerling
---
Arash Asadi

(TU Darmstadt, DE)

Emmanuel Baccelli

(FU Berlin, DE)

Victor Bahl

(Microsoft Corporation - Redmond, US)

[dblp]
Bastian Bloessl

(TU Darmstadt, DE)

[dblp]
Justin Chan

(University of Washington - Seattle, US)

Akshay Gadre

(University of Washington - Seattle, US)

Junfeng Guan

(EPFL Lausanne, CH)

Oliver Hahm

(Frankfurt University of Applied Sciences, DE)

[dblp]
Richard Han

(Macquarie University - Sydney, AU)

[dblp]
Karin Anna Hummel

(Johannes Kepler Universität Linz, AT)

[dblp]
Tianxing Li

(Michigan State University - East Lansing, US)

Andra Lutu

(Telefónica - Madrid, ES)

[dblp]
Andrea Maioli

(Polytechnic University of Milan, IT)

RangaRao Venkatesha Prasad

(TU Delft, NL)

Alberto Quattrini Li

(Dartmouth College - Hanover, US)

Olga Saukh

(TU Graz, AT)

[dblp]
Longfei Shangguan

(University of Pittsburgh, US)

Deepak Vasisht

(University of Illinois - Urbana-Champaign, US)

Chenren Xu

(Peking University, CN)

[dblp]
Rong Zheng

(McMaster University - Hamilton, CA)

Marco Zimmerling

(TU Darmstadt, DE)

[dblp]
Marco Antonio Zúñiga Zamalloa

(TU Delft, NL)

[dblp]
---
Classification
Emerging Technologies
Other Computer Science
---
Keywords
Internet of X Things
Backscatter Communication
---