Dagstuhl Seminar 17272
Citizen Science: Design and Engagement
( Jul 02 – Jul 05, 2017 )
---
(Click in the middle of the image to enlarge)
---
---
---
---
---
While the history of amateur involvement in scientific discovery originated long before the establishment of modern academic institutions, the Web and digital technologies have fundamentally re-vitalized and expanded the ways and scale in which untrained citizens can participate in scholarly research. The Citizen Science projects have thus far enlisted the help of millions of volunteers in a wide array of scientific inquiries, ranging from the taxonomic classification of galaxies and the creation of an online encyclopedia of all living species on Earth, to the derivation of solutions to protein folding problems and the tracking and measuring the population and migratory patterns of animals in the Serengeti national park. This new, more inclusive way of pursuing science is proving successful in many ways: it gives scientists around the world an effective, affordable way to collect and analyze large amounts of data in a short period of time, popularizes scientific topics to wider audiences, and encourages the formation of amateur scientific communities, which initiate their own projects and deliver notable results.
This Dagstuhl Seminar is meant as a platform to discuss and explore the aspects and to prospect the future of the citizen science research, platforms, and applications. It will feature a mixture of keynotes, lightning talks, brainstorming sessions, and demonstrations of existing systems. The topics addressed in the seminar will be organized according to the three perspectives:
A crowdsourcing perspective that views citizen science as a large-scale volunteer-driven human computation system. Relevant aspects include:

Task and workflow design
User experience design
Validating answers
Task assignment and contributors' performance
Crowd learning, feedback, and tutorials
Gamification and rewards

An online community perspective that considers social and other communication and interaction activities that support task-centered efforts. This is related to quantitative and qualitative approaches for content and community analysis, including:

Analysis of discussion forums and chat activity
Social network analysis
Interplay with other community spaces such as social media
Analysis of community trajectories
Lurker behavior and more general contribution patterns
Conflicts and collaboration
Surveys of motivation and incentives

An open science perspective that focuses on citizen science as an emerging model of collaborative research. In particular:

Open, participatory approaches to all stages of the scientific lifecycle
Crowdfunding for science
Open access publication of research ideas and outcomes
Openness in data acquisition and sharing
Participation of young citizens in citizen science activities
Scientific publishing for crowdsourced science
The seminar organizers have the ambition of making this Dagstuhl Seminar a most influential workshop in the area of Citizen Science. The goal of the seminar is to shape the evolution and further development of this emerging community by devising a research roadmap that will outline the future of the field; and publish a special issue in a high-quality journal, or an edited book summarizing the most important lines of research, and the results of our interactions during the event.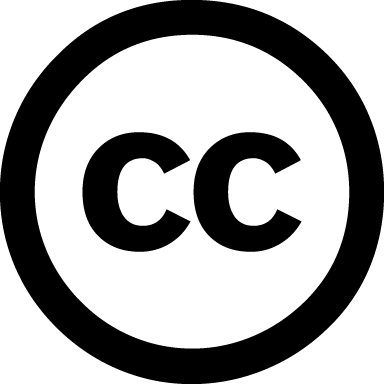 Creative Commons BY 3.0 DE

Irene Celino, Oscar Corcho, Franz Hölker, and Elena Simperl
---
---
Citizen science is an approach to science that is enlisting the help of millions of volunteers across a range of academic disciplines to complete tasks that would have otherwise been unfeasible to tackle using expert time or computational methods [2]. While it is a popular and effective way to solve various problems, with many examples of incredible success [3, 1], there remains a number of ongoing challenges that must be addressed in order to ensure the validity of citizen science as a widespread approach to research. The aim of this workshop - organised in partnership with the SOCIAM and Stars4All projects - was to discuss and explore aspects of the future of citizen science, focusing on design factors and engagement strategies, although this naturally required a holistic assessment of citizen science projects, platforms and applications as a whole.
References
Jeehung Lee, Wipapat Kladwang, Minjae Lee, Daniel Cantu, Martin Azizyan, Hanjoo Kim, Alex Limpaecher, Snehal Gaikwad, Sungroh Yoon, Adrien Treuille et al. RNA Design Rules from a Massive Open Laboratory. Proceedings of the National Academy of Sciences, National Academy of Sciences, 111; 6, 2122–2127, 2014.
Chris J Lintott, Kevin Schawinski, An�e Slosar, Kate Land, Bamford Steven, Daniel Thomas, Jordan M Raddick, Robert C Nichol, Alex Szalay and Dan Andreescu et al. Galaxy Zoo: morphologies derived from visual inspection of galaxies from the Sloan Digital Sky Survey. Monthly Notices of the Royal Astronomical Society, Blackwell Publishing Ltd Oxford, UK, 389; 3, 1179–1189, 2008.
Chris J Lintott, Kevin Schawinski, William Keel, Hanny Van Arkel, Nicola Bennert, Edward Edmondson, Daniel Thomas, Daniel JB Smith, Peter D Herbert, Matt J Jarvis et al. Galaxy Zoo:'Hanny's Voorwerp', a quasar light echo?. Monthly Notices of the Royal Astronomical Society, Blackwell Publishing Ltd Oxford, UK, 399; 1, 129–140,2009. 17272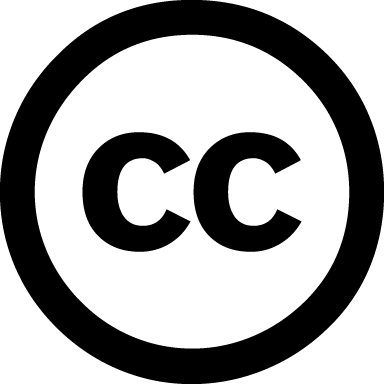 Creative Commons BY 3.0 Unported license

Irene Celino, Oscar Corcho, Franz Hölker, and Elena Simperl
---
Lora Aroyo

(Free University Amsterdam, NL)

[dblp]

Alessandro Bozzon

(TU Delft, NL)

[dblp]

Maria Antonia Brovelli

(Polytechnic University of Milan, IT)

[dblp]

Irene Celino

(CEFRIEL - Milan, IT)

[dblp]

Oscar Corcho

(Polytechnic University of Madrid, ES)

[dblp]

Dominic di Franzo

(Cornell University - Ithaca, US)

Claudia Göbel

(Museum für Naturkunde - Berlin, DE)

Esteban González Guardia

(Technical University of Madrid, ES)

[dblp]

Paul Groth

(Elsevier Labs - Amsterdam, NL)

[dblp]

Lynda Hardman

(CWI - Amsterdam, NL)

[dblp]

Franz Hölker

(IGB - Berlin, DE)

[dblp]

Tomi Kauppinen

(Aalto University, FI)

[dblp]

Christopher Kyba

(GFZ - Potsdam, DE)

[dblp]

Dave Murray-Rust

(University of Edinburgh, GB)

[dblp]

Maurizio Napolitano

(Bruno Kessler Foundation - Trento, IT)

[dblp]

Jasminko Novak

(Hochschule Stralsund, DE)

[dblp]

Christopher Phethean

(University of Southampton, GB)

[dblp]

Marisa Ponti

(University of Göteborg, SE)

[dblp]

Lisa Posch

(GESIS - Köln, DE)

[dblp]

Gloria Re Calegari

(CEFRIEL - Milan, IT)

[dblp]

Neal T. Reeves

(University of Southampton, GB)

[dblp]

Sven Schade

(EC Joint Research Centre - Ispra, IT)

[dblp]

Sibylle Schroer

(IGB - Berlin, DE)

Elena Simperl

(University of Southampton, GB)

[dblp]

Alice Verioli

(BSDesign - Milan, IT)

Christopher A. Welty

(Google - New York, US)

[dblp]

Andrea Wiggins

(University of Nebraska - Omaha, US)

[dblp]

Amrapali Zaveri

(Maastricht University, NL)

[dblp]
---
Classification
artificial intelligence / robotics
society / human-computer interaction
---
Keywords
Citizen science
online community
crowdsourcing
open sciencee
human computation
incentives engineering
data analytics
gamification
---