https://www.dagstuhl.de/22021
January 9 – 14 , 2022, Dagstuhl Seminar 22021
Mobility Data Science
Organizers
Mohamed Mokbel (University of Minnesota – Minneapolis, US)
Mahmoud Sakr (UL – Brussels, BE)
Li Xiong (Emory University – Atlanta, US)
Andreas Züfle (George Mason Univ. – Fairfax, US)
For support, please contact
Dagstuhl Service Team
Documents
Dagstuhl Report, Volume 12, Issue 1

Aims & Scope
List of Participants
Shared Documents
Dagstuhl Seminar Schedule [pdf]

Summary
Mobility data is typically available in the form of sequences of location points with time stamps, that are generated by location tracking devices. The use of mobility data has traditionally been linked to transportation industry. Nowadays, with the availability of GPS-equipped mobile devices and other inexpensive location tracking technologies, mobility data is collected and published ubiquitously, leading to large data sets of volunteered geographic information (VGI).
In general, mobility data science is the science of transforming mobility data into (actionable) knowledge. This knowledge is critical towards solutions for traffic management, disease pandemic mitigation, micro-mobility (e.g., shared bikes and scooters), health monitoring, logistics (e.g., delivery services), to mention a few.
Despite the common goal of acquiring, managing, and generating insights from mobility data, the mobility data science community is largely fragmented, developing solutions in silos. It stems from a range of disciplines with expertise in moving object data storage and management, geographic information science, spatiotemporal data mining, ubiquitous computing, computational geometry and more. Furthermore, there is a disconnect in both industry and science between mobility data scientists and domain scientists or end users for which solutions are designed. Therefore, the goal of this Dagstuhl Seminar was to bring together and recognize the mobility data science community as an interdisciplinary research field, strengthen the definition of mobility data science, and together explore challenges and opportunities in the field. The seminar had two objectives: (1) to build a new research community of mobility data science as amalgamation of the several communities who have been looking at mobility data, and (2) to draft a research agenda for mobility data science. This dagstuhl seminar was the first towards these objectives. The consensus of the participants is that more events will be needed in the future to continue the community building effort.
Seminar Program
The seminar was held in the week of January 9 -- 14 , 2022. It had 47 participants specialized in different topics: data management, mobility analysis, geography, privacy, urban computing, systems, simulation, indoors, visualization, information integration, and theory. Due to COVID-19, the seminar took place in hybrid mode, with 8 onsite, and 39 remote participants. Despite the challenge of different time zones of the participants, all sessions were attended by at least 37 participants.
Figure 1 Dagstuhl Seminar on Mobility Science -- Program.
The seminar program is given in Figure 1. In the first day, every participant gave a five-minutes self introduction, research interests, and position statement on mobility data science. The rest of the program consisted of panels, and open discussions. To work around the time zone challenge, the seminar activities were centered in the afternoon of Dagstuhl, which was still possible for the Eastern and CHN time zones. The open discussions slots were planned ad-hoc during the seminar. In particular, the slot on Tuesday was used to define what is mobility data science, or more precisely what is the scope of work of this community.
All working group and panel discussions were moderated to converge towards the seminar goals of defining a research agenda and building a community. The results are summarized in this report.
Organization and Panels
To accommodate for the hybrid mode and the time zone differences, we opted to let the participants choose to participate in one of the following three thematic working groups, each having 14-17 members and led by one of the seminar co-organizers:
Seminar co-organizers: Mohamed Mokbel, Mahmoud Sakr, Li Xiong, Andreas Züfle
Working Group 1: Mobility Data Acquisition and Privacy
The scope includes the full cycle of obtaining and preparing mobility data for further processing. Examples include innovative ways of data collection, crowdsourcing, simulation, data uncertainty, data cleaning, and data visualization. It also includes innovative ways of ensuring mobile users privacy as a means of encouraging users to share their data. Results of Working Group 1 are found in Section 4
Working Group 2: Mobility Data Management and Analysis
This includes the full data pipeline from modelling, indexing, query processing/optimization, and data analysis. Existing solutions for mobility data management were discussed and a way forward for a next generation system for mobility data management was conceived. Results of Working Group 2 are found in Section 5.
Working Group 3 Mobility Data Science Applications
This working group discussed the broader impacts of mobility data science to improve understanding of human behavior, urban sustainability, improving traffic conditions, health, and situational awareness. Specific applications towards these broader impacts including map making, contact tracing, pandemic preparedness, indoor navigation, and marine transportation were discussed. Results of Working Group 3 are found in Section 6.
For each working group a dedicated panel session was organized which was attended by all seminar participants. In addition, two parallel working group sessions were held for discussions and for planning the writing of this report. The working groups presented and further discussed their results with all participants on Wednesday. Four cross-cutting panels discussed the topics of systems, funding opportunities, industry involvement, and curriculum development. All panels started with presentations of panelists as listed below, seven minutes each, where they expressed their positions concerning questions given by the panel moderator. The rest of the panel time opened the discussion to all participants.
Mobility Data Acquisition and Privacy Panel. Moderator: Li Xiong
Panelists: Gennady (& Natalia) Andrienko, Kyoung-Sook Kim, John Krumm, Cyrus Shahabi
Mobility Data Management and Analysis Panel. Moderator: Mahmoud Sakr
Panelists: Walid Aref, Panos Chrysanthis, Christian Jensen, Yannis Theodoridis
Mobility Data Science Applications Panel. Moderator: Andreas Züfle
Panelists: Sanjay Chawla, Flora Salim, Moustafa Youssef, Demetris Zeinalipour
Systems Panel. Moderator: Mohamed Mokbel
Panelists: Walid Aref, Dimitrios Gunopulos, Cyrus Shahabi, Esteban Zimányi
Funding Opportunities Panel. Moderator: Andreas Züfle
Panelists: Johannes Lauer, Mario Nascimento, Matthias Renz, Carola Wenk
Industry Panel. Moderator: Mohamed Mokbel
Panelists: John Krumm, Johannes Lauer, Siva Ravada, Mohamed Sarwat
Curriculum Development Panel. Moderator: Mahmoud Sakr
Panelists: Anita Graser, Marc van Kreveld, Martin Werner, Esteban Zimányi
Summary text license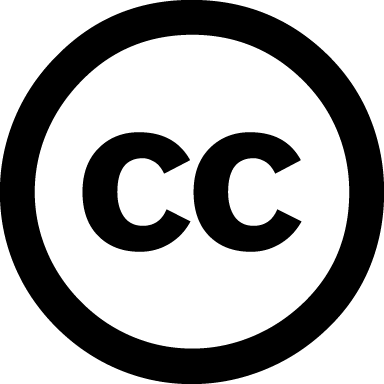 Creative Commons BY 4.0
Mohamed Mokbel, Mahmoud Sakr, Li Xiong, and Andreas Züfle
Classification
Databases
Machine Learning
Other Computer Science
Keywords
Data science
Mobility
Contact tracing
Transportation
Privacy