https://www.dagstuhl.de/21421
October 17 – 22 , 2021, Dagstuhl Seminar 21421
Quantum Cryptanalysis
Organizers
Stacey Jeffery (CWI – Amsterdam, NL)
Michele Mosca (University of Waterloo, CA)
Maria Naya-Plasencia (INRIA – Paris, FR)
Rainer Steinwandt (University of Alabama in Huntsville, US)
For support, please contact
Dagstuhl Service Team
Documents
Aims & Scope
List of Participants
Shared Documents
Dagstuhl Seminar Schedule [pdf]

Summary
Motivation and scope
Owing to the ongoing pandemic, this (sixth) installment of the Dagstuhl Seminar series on Quantum Cryptanalysis was held in a hybrid format. The focus of this seminar was on deployed schemes and more mature post-quantum cryptographic schemes, such as Round~3 candidates in NIST's standardization effort. For the technical program of the seminar, we encouraged research on
Quantum algorithmic innovations to attack cryptographic building blocks, leveraging state-of-the-art quantum computing. How can we leverage quantum algorithms to improve cryptanalytic capabilities, and how can we optimize the best available cryptanalytic results in meaningful quantum attack models?
echniques and software tools to optimize and quantify resources for such attacks. Can we establish reasonably precise quantum resource counts for cryptanalytic attacks, especially for problem instances and parameter choices that are actually deployed or considered for standardization for future deployment?
Quantum attacks against today's RSA or elliptic-curve based cryptography and against modern block ciphers, which help us understand the urgency for transitioning to post-quantum solutions, fall in the seminar scope. As in the past, the seminar brought together researchers who work in the field of quantum computing with experts in classical cryptography, taking into account the latest advances in both fields. With 26 participants on site and 29 remote participants, Schloss Dagstuhl hosted a broad group of leading experts from across the globe.
Organization
The ongoing pandemic impacted the organization of the seminar, which for the first time was offered in a hybrid format. Thanks to the available technology at Schloss Dagstuhl and the efficient support of two volunteers (Shaun Kepley and Galina Pass), integrating remote presentations into the schedule worked smoothly.
The scheduling accounted for time zone differences and, as in the past, we left ample time for discussions and collaboration -- for a typical day, we scheduled no more than four presentations. Following the Dagstuhl tradition and in line with prior seminars in the Quantum Cryptanalysis series, there was no technical program during Wednesday afternoon, leaving participants time for exploring the surroundings, spending time on research, or taking care of testing requirements for upcoming international travel.
Results and next steps
The collaboration between cryptographers and experts in quantum computing has come a long way, and it seems fair to say that this Dagstuhl Seminar series has contributed to this positive development. The quantum cryptanalytic progress in symmetric cryptography is very noticeable. This was evidenced by the number and quality of presentations on this subject offered by seminar participants. On the asymmetric side, the presentations demonstrated fascinating research progress on understanding computational problems related to lattices and codes. At the same time, a need remains to better quantify the potential of quantum algorithms for tackling hardness assumptions as used in state-of-the-art post-quantum proposals.
Summary text license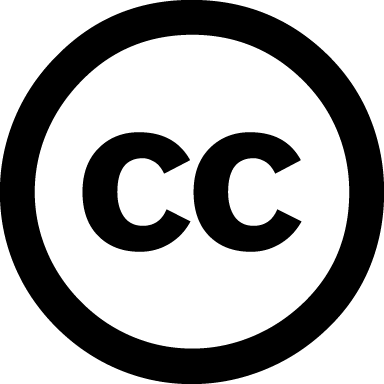 Creative Commons BY 4.0
Stacey Jeffery, Michele Mosca, Maria Naya-Plasencia, and Rainer Steinwandt
Dagstuhl Seminar Series
Classification
Cryptography And Security
Emerging Technologies
Keywords
Quantum computing
Post-quantum cryptography
Quantum resource estimation
Computational algebra