Advanced Training 13262
2nd Summer School in Computational Oncology
( Jun 23 – Jun 28, 2013 )
---
---
---
---
---
Impacts
Computational Oncology SummerSchool : 2nd Summer School in Computational Oncology : 1st p-medicine Summer School : June 23 - 28, 2013 : Schloss Dagstuhl in Wadern, Germany : Abstract Book - Graf, Norbert - Computational Oncology SummerSchool, 2013. - 34 pp..
---
---
In p-medicine haben sich IT-Spezialisten, Kliniker, Biologen, Ethiker, Juristen und Datenschutzexperten zusammengeschlossen, um über eine neue Generation von klinischen Studien eine "personalisierte Medizin" zu ermöglichen. Als "personalised medicine" bezeichnen Experten die systematische Nutzung von Informationen über einen einzelnen Patienten, um seine individuelle Betreuung präventiv oder therapeutisch optimieren zu können. Mittels modernster Informationstechnologie wird eine Plattform geschaffen, um alle Krankheitsdaten eines Patienten mit den molekulargenetischen Daten z.B. seines Tumors und weiterer Forschungsdaten zu dem speziellen Tumor unmittelbar zu verzahnen und auszuwerten. Hierdurch wird ein enormer Erkenntnisgewinn erwartet, der ohne Informationstechnologien nicht möglich wäre.
In p-medicine beteiligen sich 19 Partner aus 10 verschiedenen Ländern, um eine hochkomplexe IT-Infrastruktur aufzubauen, in der immense Datenmengen aus unterschiedlichen Datenquellen beherrscht und analysiert werden können. In den kommenden vier Jahren werden in enger Zusammenarbeit von Akademie, Industrie und Klinik Tools und Strukturen geschaffen, die der "personalisierten Medizin" und damit einer individualisierten Therapie den Weg bereiten.
Weitere Informationen finden Sie auf unserer Website unter www.p-medicine.eu.
Acknowledgment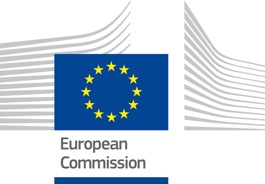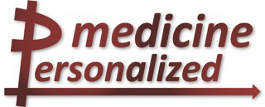 The research leading to these results has received funding from the European Union Seventh Framework Programme (FP7/2007-2013) under grant agreement n° 270089.
---