https://www.dagstuhl.de/14282
July 6 – 9 , 2014, Dagstuhl Seminar 14282
Crowdsourcing and the Semantic Web
Organizers
Abraham Bernstein (Universität Zürich, CH)
Jan Marco Leimeister (Universität Kassel, DE & Universität St. Gallen, CH)
Natasha Noy (Google Inc. – Mountain View, US)
Elena Simperl (University of Southampton, GB)
Coordinators
Cristina Sarasua (Universität Koblenz-Landau, DE)
For support, please contact
Dagstuhl Service Team
Documents
Dagstuhl Report, Volume 4, Issue 7

Aims & Scope
List of Participants
Shared Documents
Dagstuhl's Impact: Documents available
Dagstuhl Seminar Wiki

(Use seminar number and access code to log in)
Summary
The aim of the Dagstuhl Seminar 14282: Crowdsourcing and the Semantic Web, which was held in July 2014, was to gain a better understanding of the dual relationship between crowdsourcing and Semantic Web technologies, map out an emerging research space, and identify the fundamental research challenges that will need to be addressed to ensure the future development of the field.
The seminar focused on three categories of topics: first and foremost we looked into existing crowdsourcing approaches and how these could or have been applied to solve traditional semantic data management tasks. Particular attention was paid to core components of a crowdsourcing-enabled data management and processing system, including methods for quality assurance and spam detection, resources, task and workflow management, as well as interfaces, and the way these components can be assembled into coherent frameworks. A second category of topics that was addressed during the seminar reached out to other disciplines such as economics, social sciences, and design, with the aim to understand how theories and techniques from these fields could be used to build better crowdsourcing-enabled data management systems for the Semantic Web. Last, but not least, we discussed the usage of semantic technologies within generic crowdsourcing scenarios, most notably as means to describe data, resources and specific components.
The seminar, in its community-formative role, represented the starting point for the emergence of working groups that will in the future jointly address the identified scientific challenges. Participants were asked to provide a 1-page position statement reflecting on why they think it makes sense to consider the two topics -- crowdsourcing and Semantic Web (or Web of Data) -- at the same seminar. Specifically, participants were asked to write a statement reflecting on one of both of the following questions:
What are the Semantic Web tasks where you felt you needed crowdsourcing? Why? What were the challenges?
What are the crowdsourcing tasks where using semantics might help? Why? What are the challenges?
The first two days of the seminar were dedicated to presentations of topics related to position statements and working groups on use case scenarios and challenges identified during the talks and Q&A sessions. The third day focused on the consolidation of the results of the working groups and the definition of next steps and follow-up activities.
In the following sections we present the position papers written by the researchers of the crowdsourcing and the Semantic Web community, who took part in the seminar. We will publish a more complete research roadmap for crowdsourcing and the Semantic Web at a later stage.
Summary text license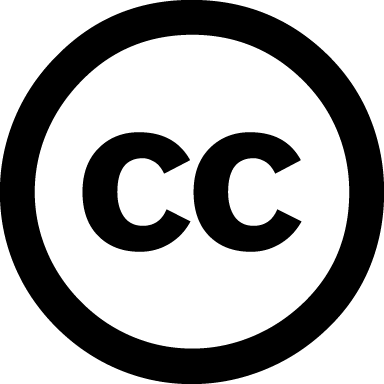 Creative Commons BY 3.0 Unported license
Abraham Bernstein and Jan Marco Leimeister and Natasha Noy and Cristina Sarasua and Elena Simperl
Classification
Artificial Intelligence / Robotics
Semantics / Formal Methods
Society / Human-computer Interaction
Keywords
Crowdsourcing
Human computation
Games with a purpose
Semantic Web
Linked Data
Quality assurance
Crowd management
Workflow management
Interfaces
Gamification
Incentives