15.01.17 - 20.01.17, Seminar 17031
Planning and Robotics
The following text appeared on our web pages prior to the seminar, and was included as part of the invitation.
Motivation
A Planning and Scheduling (P&S) and Robotics were strongly connected in the early days of AI, but became mostly disconnected later on. Indeed, Robotics is one of the most appealing and natural application area for the P&S research community, however such a natural interest seems to not be reflected by advances beyond the state-of-the-art in P&S research in Robotics applications. In light of the accelerated progress and the growth of economic importance of advanced robotics technology, it is essential for the P&S community to respond to the challenges that these applications pose and contribute to the advance of intelligent robotics.
In this perspective, this Dagstuhl Seminar on Planning and Robotics (PlanRob) is organized as a follow up of a scientific initiative started within the P&S research community with a twofold aim. On the one hand, it would constitute a fresh impulse for the P&S community to develop its interests and efforts towards the Robotics research area. On the other hand, it aims at attracting representatives from the Robotics community to discuss their challenges related to planning for autonomous robots (deliberative, reactive, continuous planning and execution etc.) as well as their expectations from the P&S community. Specifically, a PlanRob workshop series (http://pst.istc.cnr.it/planrob/) has been started at ICAPS 2013 in Rome (Italy), followed by a second edition at ICAPS 2014 in Portsmouth (NH, USA), a third edition at ICAPS 2015 in Jerusalem (Israel) and a fourth edition at ICAPS 2016 in London (U.K). The PlanRob workshop editions gathered very good feedback from both the P&S and Robotics communities. This resulted also in the organization of a specific Robotics Track at ICAPS in 2014, 2015 and 2016.
The Dagstuhl Seminar on Planning and Robotics provides a unique opportunity for re- searchers coming from both communities to share their experiences, perspectives and expectations. And, thus, this would foster exciting discussions as well as allow to put goals and ideas on firmer ground. Thus, the general aim of the seminar is to increase the synergy between the two research communities discussing new frontiers and possibly eliciting common research programs. Furthermore, a concrete goal that embodies the spirit of this event is to discuss and define a strategy to create a new generation of researchers who have a deep interest and understanding of the integration of P&S and Robotics. In order to focus the discussion during the seminar, we will ask participants to share thoughts and contributions on synergies and research questions related to techniques and tools, modeling approaches and benchmarks development. In this regard, relevant topics include (but are not limited to): Integration of tasks and motion planning in robotics; Integration of planning to sensing and acting in robotic architectures; Planning for long-term autonomy in robotics; Multi-robot coordination; Human-robot interaction; Adjustable autonomy; Verification and validation of plan-based robot behavior; Challenges and benchmarking.
During the seminar, researchers and people from industry involved in intelligent robotics projects (e.g., funded by European Union or National Science Foundation) will present challenges and opportunities connected to real world applications addressing most of the seminar topics mentioned above. Thus, the seminar will constitute also an opportunity to discuss PlanRob topics when facing realistic situations.
Finally, the seminar with the associated Dagstuhl Report will provide a valuable reference point and will be the best venue for starting the promotion of new initiatives (such as workshops, summer schools, benchmark repository, etc.) for incrementing the synergy between the two communities.
License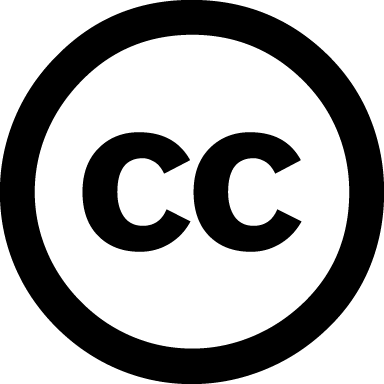 Creative Commons BY 3.0 Unported license

Malik Ghallab, Nick Hawes, Daniele Magazzeni, Andrea Orlandini, and Brian C. Williams