https://www.dagstuhl.de/21401
03. – 08. Oktober 2021, Dagstuhl-Seminar 21401
Visualization of Biological Data - From Analysis to Communication
Organisatoren
Karsten Klein (Universität Konstanz, DE)
Georgeta Elisabeta Marai (University of Illinois – Chicago, US)
Kay Katja Nieselt (Universität Tübingen, DE)
Blaz Zupan (University of Ljubljana, SI)
Auskunft zu diesem Dagstuhl-Seminar erteilt
Dagstuhl Service Team
Dokumente
Dagstuhl Report, Volume 11, Issue 9

Motivationstext
Teilnehmerliste
Programm des Dagstuhl-Seminars [pdf]

Summary
Advances in technology have turned biology into data-driven research. High-throughput and high-resolution techniques help us generate and collect vast amounts of data to be explored, analyzed, and turned into knowledge or actionable models. This abundance of biological data creates a substantial challenge in processing, analysis, and modeling. A popular way to address this challenge is through visual representation and analysis of the data. Creating compelling visualizations of biological data requires combining data visualization, bioinformatics, statistics, and computational biology. The field of biological visualization is interdisciplinary and involves collaboration between researchers from different areas.
Our aim with this Dagstuhl Seminar was to bring together researchers from multiple disciplines to discuss how to continue the interdisciplinary dialogue and foster the development of an international community concerned with biological visualization. We aimed to examine the state of the art and find areas to advance the research that might benefit from the joint efforts of all groups involved.
Our initial aim, expressed in the seminar proposal, was to explore the following four topics:
data abstraction to support building custom visual tools of biological data,
interactive analysis for biological data exploration,
collaboration and communication through new tools,
curriculum for teaching visualization in bioinformatics.
We have discussed these topics in the first two days of our five-day seminar and gradually came out with the following six working groups:
facilitating cross-expertise exploration in explainable AI for multi-omics via visualization,
visions for the lab notebook of the future,
visual analytics of multilayer networks representing knowledge graphs,
recommendations for designing visual, interpretable, and deep learning-based analytics pipelines in medical imaging,
semantically enabled biomedical cartooming,
a curriculum for the future of biological visualization.
Notice that with this new set of topics for the working groups, our seminar still closely followed our initial aim to explore the space of data abstractions, interactive analysis, and design of tools to support collaborations.
We have developed the schedule for the seminar based on our experience and expertise in previous successful Dagstuhl seminars. We aim to emphasize the balance between prepared talks and panels and breakout groups for less structured discussions focused on a selection of highly relevant topics. Three types of plenary presentations were available to participants who had indicated an interest in presenting during the seminar:
Overview talks (20 minutes plus 10 minutes for questions)
Regular talks (10 minutes plus 5 minutes for questions)
Panel presentations (5 minutes per speaker followed by a 20 -- 25 minute discussion)
The breakout groups met multiple times for several hours during the week and reported to the overall group on several occasions. This format successfully brought bioinformatics and visualization researchers onto the same platform and enabled researchers to reach a shared, deep understanding through their questions and answers. It also stimulated fruitful discussions that all participants deeply appreciated.
We have organized the seminar during the COVID-19 pandemic. Due to various regulations and quarantines, slightly above half of the participants attended in person, while the other participants attended online. The meeting took the hybrid form, and we thank Dagstuhl for equipping the seminar rooms with suitable hardware. Still, we found the organization of the hybrid meeting challenging, to say the least, as it imposed constraints on the discussion and engagement of everyone. An all-important part of Dagstuhl's experience is off-line meetings during meals, trips, or long evenings, which online participants miss. Thus, also following the responses in the participants' survey, we would endorse their recommendation that Dagstuhl should return to the previous, non-hybrid format of seminars once the pandemic stops.
This report describes in detail the outcomes of our meeting. At the present stage, the outcome includes a set of white papers summarizing the breakout sessions, overviews of the talks, and an emerging detailed curriculum for future biological and medical visualization eduction.
Acknowledgements
We would like to thank all participants of the seminar for their contributions and lively discussions; we also would like to thank the scientific directorate of Dagstuhl for providing us with the opportunity to organize this seminar. Finally, the seminar would not have been possible without the untiring help of the (scientific) staff of Dagstuhl, including Ms. Jutka Gasiorowski and Ms. Susanne Bach-Bernhard.
Summary text license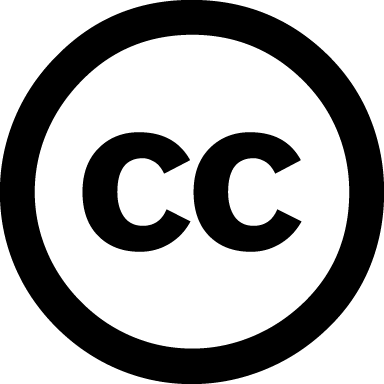 Creative Commons BY 4.0
Kay Katja Nieselt, Karsten Klein, Georgeta Elisabeta Marai, and Blaz Zupan
Dagstuhl-Seminar Series
Classification
Bioinformatics
Computer Graphics / Computer Vision
Modelling / Simulation
Keywords
Interdisciplinarity
Informatics
Biology
Computational biology
Visualization