https://www.dagstuhl.de/21402
03. – 06. Oktober 2021, Dagstuhl-Seminar 21402
Digital Disinformation: Taxonomy, Impact, Mitigation, and Regulation
Organisatoren
Claude Kirchner (INRIA – Le Chesnay, FR)
Ninja Marnau (CISPA – Saarbrücken, DE)
Franziska Roesner (University of Washington – Seattle, US)
Auskunft zu diesem Dagstuhl-Seminar erteilt
Dagstuhl Service Team
Dokumente
Dagstuhl Report, Volume 11, Issue 9

Motivationstext
Teilnehmerliste
Gemeinsame Dokumente

Summary
Dagstuhl Seminar #21402 on Digital Disinformation occurred on October 4-6, 2021. The seminar was initially planned by Claude Kirchner (CNPEN/CCNE & Inria), Ninja Marnau (CISPA), and Franziska Roesner (University of Washington), and it was then co-lead and this report was written by Kirchner and Roesner, with input from other seminar participants. The seminar had been originally planned for June of 2020 but was then postponed due to the COVID-19 pandemic. It was held in a hybrid format, with some participants on-site in Dagstuhl and most others joining remotely via the video conferencing system Zoom.
In order to maximize discussion and allow the interests of the group to drive the direction of the seminar, we did not plan for formal talks. Participants were asked to prepare a single slide, few-minute introduction about their research interests and methodologies related to digital disinformation, and a !burning question" they have in the space.
Participants included the following individuals, spanning a range of expertise from computer science to law:
Esma Aïmeur (University of Montrèal, Canada)
Jos Baeten (CWI Amsterdam, Netherlands)
Asia Biega (Max Planck Institute for Security and Privacy, Germany)
Camille Darche (CNPEN, Inria and Université Paris Nanterre, France)
Sébastien Gambs (Université du Québec à Montréal, Canada)
Krishna Gummadi (Max Planck Institute for Software Systems, Germany)
Claude Kirchner (CNPEN/CCNE and Inria, France)
Vladimir Kropotov (Trend Micro, Russia)
Jean-Yves Marion (Lorraine University, France)
Evangelos Markatos (University of Crete, Greece)
Fil Menczer (Indiana University, USA)
Trisha Meyer (Vrije Universiteit Brussel, Belgium)
Franziska Roesner (University of Washington, USA)
Kavé Salamatian (University of Savoie, France)
Juliette Sénéchal (University of Lille, France)
Dimitrios Serpanos (University of Patras, Greece)
Serena Villata (CNRS, France)
Based on our preliminary discussions, we identified four topics of interest to many seminar participants: trustworthiness algorithms (i.e., how to build systems that assess trust automatically), friction as a technique in platform design (e.g., to allow for people to take time and a step back when consuming information on social media), the ethics of interventions (e.g., the ethics of blocking or content moderation), and how to educate users (e.g., without creating over-skepticism). We then structured the rest of the seminar around four deep-dive conversations on these topics, described in the subsequent sections of this report. Due to the relatively small size of the gathering, and most participants' broad interest in all four topics, we did not break out into smaller discussion groups but rather continued to discuss as a full group.
Summary text license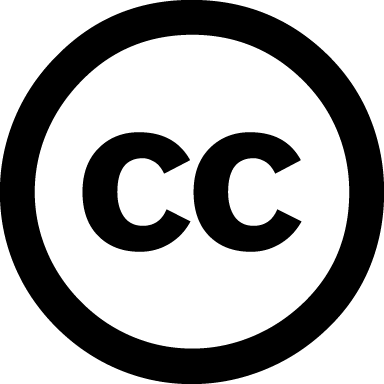 Creative Commons BY 4.0
Claude Kirchner and Franziska Roesner
Classification
Artificial Intelligence / Robotics
Society / Human-computer Interaction
World Wide Web / Internet
Keywords
Disinformation
Fake news
Artificial intelligence
Trust in media
Geopolitics