https://www.dagstuhl.de/21381
19. – 24. September 2021, Dagstuhl-Seminar 21381
Conversational Agent as Trustworthy Autonomous System (Trust-CA)
Organisatoren
Asbjorn Folstad (SINTEF – Oslo, NO)
Jonathan Grudin (Microsoft – Redmond, US)
Effie Lai-Chong Law (Durham University, GB)
Björn Schuller (Universität Augsburg, DE)
Auskunft zu diesem Dagstuhl-Seminar erteilt
Dagstuhl Service Team
Dokumente
Dagstuhl Report, Volume 11, Issue 8

Motivationstext
Teilnehmerliste

Summary
The overall goal of the Dagstuhl Seminar 21381 "Conversational Agent as Trustworthy Autonomous System" (Trust-CA) was to bring together researchers and practitioners, who are currently engaged in diverse communities related to Conversational Agents (CA), to explore challenges in maximising the trustworthiness of and trust in conversational agents as AI-driven autonomous systems - an issue deemed increasingly significant given their widespread uses in every sector of life - and to chart a roadmap for the future conversational agent research. The three main challenges we identified were:
How do we develop trustworthy conversational agents?
How do we build people's trust in them?
How do we optimise human and conversational agent collaboration?
The Seminar Trust-CA took place on 19-24 September 2021 in a hybrid mode. Out of 50 invitees, 19 attended in person and the rest joined online from all over the world, including Brazil, Canada, France, Germany, Greece, Ireland, Netherlands, Norway, Poland, South Korea, Sweden, Switzerland, UK and USA.
The four-day scientific programme started by unpacking the notion of ``trust in conversational agent'' with a panel discussion. Each of the four seminar organisers expressed their views on the notion. Jonathan Grudin presented a list of ten species of trust that can be applied to conversational agents, for instance, "Trust that a CA will correctly interpret my question or request; will deliver relevant, reliable, useful information." Asbjorn Folstad first presented an overview of the six themes derived from a pre-Seminar survey (details are in Overview of Working Groups) and then described his recent work on the effect of human likeness of a conversational agent on trust. Björn Schuller presented factors influencing trust in humans, such as being reliable, ethical, moral and charismatic, and in conversational agents, such as being explainable, interpretable and transparent. He also discussed how to measure trust reliably and the danger of overtrust. Effie Law discussed the notion of trust with reference to multidisciplinary theory of trust (e.g. psychological, social, historical), beyond the use of questionnaires to evaluate trust, and identifying applications where agents are of high practical value. Some attendees commented on the ideas shared, e.g., the elusiveness of trust.
The scientific programme comprised two major parts - Talks and Breakout Groups. There were altogether 20 talks, covering a range of topics (see Abstracts). Nine of the talks were delivered in person and the rest online. There were six Breakout Groups with each discussing one of the six themes: Group 1 - Scope of Trust in CA; Group 2 - Impact of CA; Group 3 - Ethics of CA; Group 4 - AI and Technical Development; Group 5 - Definition, Conceptualisation and Measurement of Trust; Group 6 - Interaction Design of CA. Group 1, 3 and 4 had one team each whereas Group 2, 5 and 6 had two teams each. To ease collaboration, individual teams were either in-person or online (except for Group 4 which was in hybrid mode). Each group had three two-hour working sessions . In the evening, each group reported progress and invited feedback for shaping subsequent sessions.
The group discussions led to intriguing insights that contributed to addressing the main challenges listed above and stimulated future collaborations (see the Workgroup Reports). Here we highlight one key insight of each group. Group 1 developed a dynamic model of trust with three stages, Build-Maintain-Repair, which evolve over time. Group 2 drafted a code of ethics for trustworthy conversational agents with eight provisions. Group 3 explored the ethics challenge of transparency from the perspective of conversational disclosure. Group 4 called for increased collaboration across research communities and industries to strengthen the technological basis for trust in conversational agents. Group 5 proposed a framework for integrating measurement of trusting beliefs and trusting behaviour. Group 6 analysed several aspects of multimodality to understand their possible effects on trust in conversational agents. Apart from the scientific programme, the Seminar organised several social events, including after-dinner wine and cheese gatherings, hiking in a nearby historic site, and a music event.
Overall, our Dagstuhl Seminar Trust-CA was considered a success. The major outputs were derived from the pre-Seminar survey (six research themes and a recommended reading list), twenty talks, and six multi-session breakout groups. Thanks must go to the enthusiastic involvement of all attendees in analysing various aspects of the burgeoning topic of conversational agents. Of course, the Seminar could only take place with the generosity of Schloss Dagstuhl - Leibniz Center for Informatics. The efficiency and friendliness of the scientific and administrative staff of Schloss Dagstuhl was much appreciated by the organisers and all attendees.
Summary text license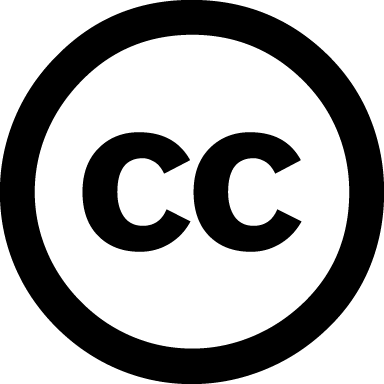 Creative Commons BY 4.0
Effie Lai-Chong Law, Asbjorn Folstad, Jonathan Grudin , and Björn Schuller
Classification
Artificial Intelligence
Human-Computer Interaction
Robotics
Keywords
Conversational agents
Trust
Trustworthiness
Human-chatbot collaboration
Voice emotion