https://www.dagstuhl.de/19502
08. – 11. Dezember 2019, Dagstuhl-Seminar 19502
Future Automotive HW/SW Platform Design
Organisatoren
Xiaobo Sharon Hu (University of Notre Dame, US)
Selma Saidi (TU Dortmund, DE)
Sebastian Steinhorst (TU München, DE)
Dirk Ziegenbein (Robert Bosch GmbH – Stuttgart, DE)
Auskunft zu diesem Dagstuhl-Seminar erteilen
Dagmar Hofmann zu administrativen Fragen
Michael Gerke zu wissenschaftlichen Fragen
Dagstuhl Reports
Wir bitten die Teilnehmer uns bei der notwendigen Dokumentation zu unterstützen und Abstracts zu ihrem Vortrag, Ergebnisse aus Arbeitsgruppen, etc. zur Veröffentlichung in unserer Serie Dagstuhl Reports einzureichen über unser
Dagstuhl Reports Submission System.
Dokumente
Teilnehmerliste
Gemeinsame Dokumente
Dagstuhl-Seminar Wiki
Programm des Dagstuhl-Seminars [pdf]

(Zum Einloggen bitte Seminarnummer und Zugangscode verwenden)
Motivation
Driven by new functionality and applications (such as automated driving and vehicle-to-X-connectivity) and fueled by the entry of new players from the IT industry, automotive systems are currently undergoing a radical shift in the way they are designed, implemented, and deployed. The trend towards automation and connectivity imposes an increased complexity and requires unprecedented computing resources, while, at the same time, the demanding requirements regarding cost-efficiency and dependability still need to be fulfilled. One of the most visible changes is the integration of formerly separated function domains onto centralized computing platforms. This leads to a heterogeneous mix of applications with different models of computation (e.g., control, stream processing, and cognition) on heterogeneous, specialized hardware platforms (comprising, e.g., application cores, safety cores, GPUs, deep learning accelerators) to accommodate advanced functionalities such as automated driving and on-line optimization of operating strategies for electrified powertrains.
The adoption of these novel heterogeneous platforms raises several challenges. In particular, many of their components stem from embedded consumer devices and have never been designed for application in safety-critical real-time systems. Therefore, while their computational capabilities are well understood, there is an increased need to comprehend these platforms from the perspective of extra-functional requirements such as predictability, determinism, and freedom-from-interference. This process deeply impacts the core design aspects of automotive E/E architectures and heavily challenges established methods and methodologies in HW/SW automotive design.
The goal of this Dagstuhl Seminar is to gather researchers and practitioners from academia and industry to discuss key industrial challenges, existing solutions and research directions in the HW/SW design of future automotive platforms. The seminar will, in particular, focus on
predictability of systems regarding extra-functional properties,
safe integration of hardware and software components and
programmability and optimization of emerging heterogeneous platforms.
These inter-dependent challenges require the interaction between multiple disciplines, combining resource-constrained embedded, cyber-physical, and real-time aspects.
Another important aspect of the seminar is to provide insight into novel automotive functionalities (such as automated driving, online optimization, or over-the-air-update) and their software architectures and requirements as well as into the HW/SW platforms they are executed on. Application kernels and models will be made available to the participants.
The seminar provides a unique opportunity for participants from the automotive industry to present their challenges and constraints and receive feedback and ideas from academia. At the same time, it allows researchers to confront their own ideas and/or solutions with industrial reality and together identify new research directions in order to make an impact in the automotive industry.
Motivation text license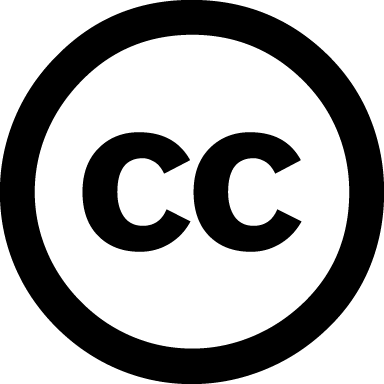 Creative Commons BY 3.0 DE

Xiaobo Sharon Hu, Selma Saidi, Sebastian Steinhorst, and Dirk Ziegenbein
Classification
Modelling / Simulation
Optimization / Scheduling
Semantics / Formal Methods
Keywords
Automotive
HW/SW Platforms
Real-Time Systems
Systems Design Automation