Dagstuhl-Seminar 23381
Visualization and the Humanities: Towards a Shared Research Agenda
( 17. Sep – 22. Sep, 2023 )
---
(zum Vergrößern in der Bildmitte klicken)
---
---
---
---
---
---
---
---
Visualization has become a vital element in (digital) humanist research practices. However, the value and impact of research at the intersection of visualization and the humanities is still debated across fields. Visualization scholars critique the service-oriented focus on visualization as a tool to facilitate humanist research, which hampers the discovery of complementary and mutually enriching research perspectives for all fields involved. At the same time, humanists warn of visualizations' roots in the quantitative sciences which introduce non-trivial shifts in the topology of knowledge-power, creating epistemic, political, ethical, pedagogical, and cultural tensions. Building on advances in this young and highly interdisciplinary research area, the time seems ripe for discussing how to leverage synergies and how to build productively on tensions between methodologies at the intersection of visualization and (digital) humanities fields that span a vast spectrum of research philosophies and methods.
This Dagstuhl Seminar will bring together researchers and practitioners from the fields of visualization, computer science, the humanities, and design with the goal to:
Reflect on existing research methods within visualization and the humanities,
Identify tensions and synergies between the different fields, and
Develop concrete avenues that address and leverage these.
The themes of the seminar will revolve around the following challenges:
How do humanistic approaches impact visualization research and practice?
Academic discourse has only started to explore how humanities' research perspectives might affect and advance visualization research (e.g., by promoting critical considerations of existing research paradigms in visualization). At this seminar, we will explore productive disruptions and advances that humanist approaches introduce to visualization research and research methods.
How does visualization impact knowledge production in the humanities?
Many humanists acknowledge the potential of digital methods, but these are still considered a disruption of the traditional humanities. Reflecting on how the use of visualization has facilitated research in the humanities – and where it is jeopardizing established epistemologies – we will discuss the role of visualization as part of humanist knowledge production.
How can we leverage synergies between the fields to establish a shared research agenda?
Bringing together researchers from visualization and humanist fields at Dagstuhl creates a unique opportunity to discussing systematically questions around synergies between the fields, what shared methodologies might look like, and how to promote collaboration.
The outcomes of this seminar will pave the way for (1) the development of a transdisciplinary research program at the intersection of the humanities and visualization, (2) the generation of comparable and transferable research outcomes and foundations, rather than point solutions, and (3) pedagogical approaches to help teach best practices in this interdisciplinary field.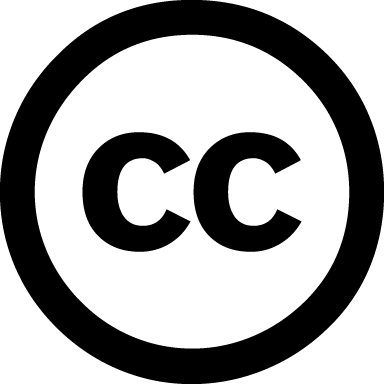 Creative Commons BY 4.0

Johanna Drucker, Jason Dykes, Mennatallah El-Assady, Uta Hinrichs, and Florian Windhager
---
Alfie Abdul-Rahman

(King's College London, GB)

[dblp]
Derya Akbaba

(Linköping University, SE)

Alejandro Benito-Santos

(University of Salamanca, ES)

[dblp]
Charles Berret

(Linköping University, SE)

[dblp]
Mark-Jan Bludau

(FH Potsdam, DE)

[dblp]
Richard Brath

(Uncharted Software - Toronto, CA)

[dblp]
Michael Correll

(Northeastern University - Portland, US)

[dblp]
Jeremy Douglass

(University of California - Santa Barbara, US)

[dblp]
Johanna Drucker

(University of California at Los Angeles, US)

[dblp]
Mennatallah El-Assady

(ETH Zürich, CH)

[dblp]
Jean-Daniel Fekete

(INRIA Saclay - Orsay, FR)

[dblp]

Stefania Forlini

(University of Calgary, CA)

[dblp]
Linda Freyberg

(DIPF - Berlin, DE)

Katrin Glinka

(Freie Universität Berlin, DE)

[dblp]

Nicole Hengesbach

(University of Warwick - Coventry, GB)

[dblp]
Uta Hinrichs

(University of Edinburgh, GB)

[dblp]
Aida Horaniet Ibanez

(University of Luxembourg, LU)

Jan Horstmann

(Universität Münster, DE)

[dblp]
Leonardo Impett

(University of Cambridge, GB)

Mathieu Jacomy

(Aalborg University Copenhagen, DK)

[dblp]
Lauren Klein

(Emory University - Atlanta, US)

[dblp]
Rabea Kleymann

(TU Chemnitz, DE)

[dblp]

Steffen Koch

(Universität Stuttgart, DE)

[dblp]
Houda Lamqaddam

(KU Leuven, BE)

[dblp]
Johannes Liem

(Donau-Universität Krems, AT)

[dblp]
Yanni Loukissas

(Georgia Institute of Technology - Atlanta, US)

[dblp]
Isabel Meirelles

(The Ontario College of Art and Design University, CA)

[dblp]
Bridget Moynihan

(Library and Archives Canada - Ottawa, CA)

[dblp]
Fabian Offert

(University of California - Santa Barbara, US)

[dblp]
Georgia Panagiotidou

(King's College London, GB)

[dblp]
Geoffrey Rockwell

(University of Alberta - Edmonton, CA)

[dblp]

Christophe Schuwey

(Université de Bretagne Sud, FR)

Bettina Speckmann

(TU Eindhoven, NL)

[dblp]
Joris van Zundert

(Huygens Institute - Amsterdam, NL)

[dblp]
Florian Windhager

(Donau-Universität Krems, AT)

[dblp]
---
Klassifikation
Computation and Language
Graphics
Human-Computer Interaction
---
Schlagworte
Humanities
Visualization
Digital Humanities
Methodology
Research program
---