Dagstuhl-Seminar 22091
AI for the Social Good
( 27. Feb – 04. Mar, 2022 )
---
(zum Vergrößern in der Bildmitte klicken)
---
---
---
---
Externe Veranstaltungsseite
---
---
---
---
---
---
AI and ML have made impressive progress in the last few years. Long-standing challenges like Go have fallen and the technology has entered daily use via the vision, speech or translation capabilities in billions of smartphones. The pace of research progress shows no signs of slowing down, and demand for talent is unprecedented. But as part of a wider AI for Social Good trend, this seminar wanted to contribute to ensuring that the social good does not become an afterthought in the rapid AI and ML evolution, but that society benefits as a whole. The five-day seminar brought together AI and ML researchers from various universities with representatives from NGOs based in Benin, Tanzania, Uganda, The Netherlands and globally. These NGOs all pursue various social good goals, such as improving air quality, increasing agricultural productivity with the help of technology, transforming health care, providing humanitarian support, and defeating poverty. On these topics, NGOs have rich domain knowledge, just like they have vast networks with (non-)governmental actors in developing countries. Mostly, NGOs have their finger on the pulse of the challenges that the world and especially its most vulnerable inhabitants are facing today, and will be facing tomorrow. The objective of the seminar was to look at these challenges through an AI and ML lens, to explore if and how these technologies could help NGOs to address these challenges. The motivation was also that collaborations between AI and ML researchers and NGOs could benefit both sides: on the one hand, the new techniques can help with prediction, data analysis, modelling, or decision making. On the other hand, the NGOs' domains contain many non-standard conditions, like missing data, side-effects, or multiple competing objectives, all of which are fascinating research challenges in themselves. And of course, publication impact is substantially enhanced when a method has real-world impact. The seminar facilitated the exploration of possible collaborations between AI and ML researchers and NGOs through a two-pronged approach. This approach combined high-level talks and discussions on the one hand with a hands-on hackathon on the other hand. High-level talks and discussions focused first on the central concepts and theories in AI and ML and in the NGOs' development work, before diving into specific issues such as generalisability, data pipelines, and explainability. These talks and discussions allowed all participants - in a very short time-frame - to reach a sufficient level of understanding of each other's work. This understanding was the basis to then start investigating jointly through a hackathon how AI and ML could help addressing the real-world challenges presented by the NGOs. At the start of the hackathon, an open marketplace-like setting allowed AI and ML researchers and NGOs to find the best match between technological supply and demand. When teams of researchers and NGOs were established, their initial objective was not to start coding, but to define objectives, assess scope and feasibility. The intense exchanges during the hackathon allowed NGOs with a lower AI/ML maturity increased to increase understanding of the capabilities of AI/ML and define actions to effectively start working with AI/ML. NGOs that already had a more advanced understanding and use of AI/ML technology prior to the seminar, could take their AI maturity to the next level by trying out new ML approaches, designing and testing tailored ML models, or simply exploring new partnerships. Key to this success of the hackathon - and the seminar at large - was the presence of AI/ML experts whose respective fields of expertise could seamlessly be matched with the various needs of the various NGOs. This excellent group composition also facilitated a productive discussion about guidelines on how to do effective AI for social good collaborations in the future (e.g. by focusing on long-term partnerships, and by sequencing problem scoping before data cleaning and - only in last instance - an actual hackathon).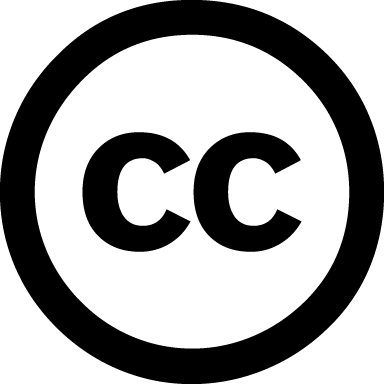 Creative Commons BY 4.0

Ruben De Winne
---
Artificial intelligence and machine learning have made impressive strides in the last decade, with innovations that have entered the daily life of billions of people, and no signs of slowing down. Given the magnitude of its impact, the social good should not be an afterthought: market forces alone may not guarantee that these technologies benefit everyone. Instead, we believe that AI should empower those already championing humanitarian and development causes. In order to accelerate adoption of AI methods where their impact on the social good is largest, we propose to bring together non-governmental organizations working in international development and on humanitarian issues, with AI technical experts (academics, researchers, data scientists, engineers).
Primary objectives of this Dagstuhl Seminar are to establish partnerships and build trust, to iterate on concrete problems in a hands-on hackathon, and to demonstrate what is feasible today via case studies. Secondary objectives include scoping out new research challenges for the AI community to bite their teeth into, sharing methodological insights and publicizing efforts in the AI for Social Good space more generally. And of course, publication impact is substantially enhanced when a method has real-world impact. We believe that the intimacy of the Dagstuhl venue is perfect for constructive communication and exchange. We aim for the following possible outcomes:
Direct impact for NGOs by bringing state-of-the-art AI techniques to bear on their challenges, including concrete pilot showcase(s) developed in the hackathon part of the seminar.
New research directions in machine learning that are grounded in today's and tomorrow's needs of NGOs (e.g., missing data, side-effects, sparse feedback, multiple competing objectives)
New collaborations between NGOs and academics (possibly via their students) to create opportunities for long-term research that don't end with the seminar.
A white paper that proposes a set of specific machine learning method challenges that NGOs face.
Facilitate future meetings by reflecting on the interdisciplinary process, extracting guidelines, identifying common challenges and disseminating them, e.g., in the form of a handbook.
Visibility and acceptance of these ideas within the NGO sector and the AI community at large.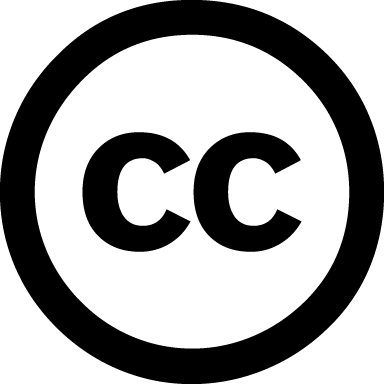 Creative Commons BY 4.0

Claudia Clopath, Ruben De Winne, Rayid Ghani, and Tom Schaul
---
Emran Alchikh Alnajar

(Humanitarian OpenStreetMap, DE)

Asma Atamna

(Ruhr-Universität Bochum, DE)

Sara Beery

(California Institute of Technology - Pasadena, US)

Claudia Clopath

(Imperial College London, GB)

[dblp]

Ruben De Winne

(Oxfam Novib - The Hague, NL)

[dblp]

Jose Pablo Folch

(Imperial College London, GB)

Jörg Franke

(Universität Freiburg, DE)

Mariella Goebl

(TechnoServe - Cotonou, BJ)

Nitusima Kataraia

(D-tree - Dar es Salaam, TZ)

Stijn Koster

(Save the Children - The Hague, NL)

Rik Linssen

(Laterite - Amsterdam, NL)

Subhransu Maji

(University of Massachusetts - Amherst, US)

Jacopo Margutti

(510 / Netherlands Red Cross - The Hague, NL)

Corina Markodimitraki

(510 / Netherlands Red Cross - The Hague, NL)

Nele Quast

(University of Oxford, GB)

Raghu Rajan

(Universität Freiburg, DE)

José Ricardo Rubio Valverde

(Laterite - Amsterdam, NL)

Samira Said

(D-tree - Dar es Salaam, TZ)

Tom Schaul

(Google DeepMind - London, GB)

[dblp]

Ruby Sedgwick

(Imperial College London, GB)

Richard Sserunjogi

(AirQo - Kampala, UG)

Christoph Weigl

(TechnoServe - Arlington, US)
---
---
Klassifikation
Artificial Intelligence
Computers and Society
Machine Learning
---
Schlagworte
artificial intelligence
machine learning
social good
humanitarian
development
---