https://www.dagstuhl.de/19301
21. – 26. Juli 2019, Dagstuhl-Seminar 19301
Secure Composition for Hardware Systems
Organisatoren
Divya Arora (Intel – Santa Clara, US)
Ilia Polian (Universität Stuttgart, DE)
Francesco Regazzoni (University of Lugano, CH)
Patrick Schaumont (Virginia Polytechnic Institute – Blacksburg, US)
Auskunft zu diesem Dagstuhl-Seminar erteilt
Dagstuhl Service Team
Dokumente
Dagstuhl Report, Volume 9, Issue 7

Motivationstext
Teilnehmerliste
Dagstuhl's Impact: Dokumente verfügbar
Programm des Dagstuhl-Seminars [pdf]

Summary
Today's electronic systems consist of mixtures of programmable, reconfigurable and application-specific hardware components, tied together by tremendously complex software. At the same time, systems are increasingly integrated such that a system that was traditionally regarded "harmless'' (e.g., an entertainment system in a car) finds itself tightly coupled with safety-critical driving-assistance systems and security-sensitive online payment systems. Moreover, a system's hardware components are now often directly accessible to the users, making the system vulnerable to physical attacks via its hardware which becomes the system's "Achille's heel". This necessitates a new look on system security from hardware perspective.
The Dagstuhl seminar "Secure Composition for Hardware Systems", which took place on July 21-26, 2019, focused on secure composition of systems which contain hardware blocks. This is a practically important but a theoretically challenging problem where several foundational questions still lack an adequate answer.
Several formats were used during the seminar. The first phase of the seminar, which focused on prior findings, started with presentations by five pre-selected experts giving their view on secure composition from different perspectives: theory, design automation, trusted execution environments and attacks countermeasures. Then, small-group discussions of relevant state of the art were held, focusing on questions such as "What does it mean to securely compose two elements?" or "What is the role of models in secure composition?" The findings of the small groups were intensively discussed in plenary sessions.
The second phase of the seminar was devoted to discussing research questions. Some of the questions were prepared by the seminar organizers (e.g., "Which protocol-level secure composition methods are applicable in hardware domain?" or "How to counter possible loss of security due to abstraction of hardware components?") and some additional questions were proposed by the participants (e.g., "How to bootstrap trust in a distributed hardware system?"). The questions were discussed again in small groups, intertwined by individual presentations in plenum (for instance, an in-depth study on the applicability of Universal Composability (UC) in the hardware domain).
Two immediate outcomes grew out of the seminar. First, some participants are organizing a special session on secure compositions in one of the leading scientific conferences; a respective proposal was recently accepted by the "Design, Automation, and Test in Europe Conference" (DATE). Second, there is an ambitious plan to prepare a manuscript on the full variety of aspects in secure composition of electronic systems and submit it as a "Systematization of Knowledge" (SoK) paper to the IEEE Symposium on Security and Privacy (S&P); this effort is ongoing at the time of writing this report.
Overall, we believe that this seminar has provided entirely new insights to most of the participants and has opened new avenues for research on the intersection of security and hardware systems. It brought together researchers from communities who rarely interacted with each other in the past. The seminar helped define new research challenges, and activities are underway to put the topic of secure composition higher on the agenda of the respective communities.
The organizers are thankful to the Dagstuhl team (and in particular to Dr. Andreas Dolzmann who handled the scientific part and Mrs. Heike Clemens who was of invaluable help in organizing the social event and masterly handled all practical issues); to Dr. Elif Bilge Kavun who did a great job in collecting and organizing the documents from participants and in preparing the summarizing texts; and to all the participants for making this seminar a success.
Summary text license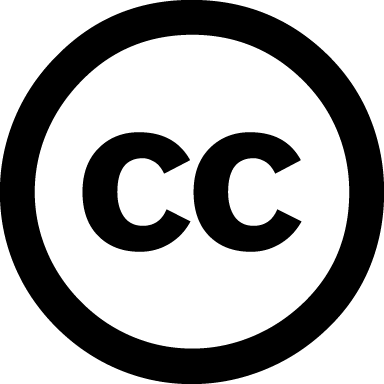 Creative Commons BY 3.0 Unported license
Ilia Polian, Divya Arora, Francesco Regazzoni, and Patrick Schaumont
Classification
Hardware
Security / Cryptology
Keywords
Secure composition
Hardware-oriented security
Secure architectures
Physical attacks and countermeasures