https://www.dagstuhl.de/19052
27. Januar – 01. Februar 2019, Dagstuhl-Seminar 19052
Computational Methods for Melody and Voice Processing in Music Recordings
Organisatoren
Emilia Gómez Gutierrez (UPF – Barcelona, ES)
Meinard Müller (Universität Erlangen-Nürnberg, DE)
Yi-Hsuan Yang (Academica Sinica – Taipei, TW)
Auskunft zu diesem Dagstuhl-Seminar erteilen
Susanne Bach-Bernhard zu administrativen Fragen
Michael Gerke zu wissenschaftlichen Fragen
Dagstuhl Reports
Wir bitten die Teilnehmer uns bei der notwendigen Dokumentation zu unterstützen und Abstracts zu ihrem Vortrag, Ergebnisse aus Arbeitsgruppen, etc. zur Veröffentlichung in unserer Serie Dagstuhl Reports einzureichen über unser
Dagstuhl Reports Submission System.
Dokumente
Teilnehmerliste
Gemeinsame Dokumente
Dagstuhl-Seminar Wiki

(Zum Einloggen bitte Seminarnummer und Zugangscode verwenden)
Press Room
Motivation
In our daily lives, we are constantly surrounded by music, and we are deeply influenced by music. Making music together can create strong ties between people, while fostering communication and creativity. This is demonstrated, for example, by the large community of singers active in choirs or by the fact that music constitutes an important part of our cultural heritage. The availability of music in digital formats and its distribution over the world wide web has changed the way we consume, create, enjoy, explore, and interact with music. To cope with the increasing amount of digital music, one requires computational methods and tools that allow users to find, organize, analyze, and interact with music – topics that are central to the research field known as Music Information Retrieval (MIR).
This Dagstuhl Seminar is devoted to a branch of MIR that is of particular importance: processing melodic voices using computational methods. It is often the melody, a specific succession of musical tones, which constitutes the leading element in a piece of music. In this seminar we want to discuss how to detect, extract, and analyze melodic voices as they occur in recorded performances of a piece of music. Even though it may be easy for a human to recognize and hum a main melody, the automated extraction and reconstruction of such information from audio signals is extremely challenging due to superposition of different sound sources as well as the intricacy of musical instruments and, in particular, the human voice. As one main objective of the seminar, we want to critically review the state of the art of computational approaches to various MIR tasks related to melody processing including pitch estimation, source separation, instrument recognition, singing voice analysis and synthesis, and performance analysis (timbre, intonation, expression). Second, we aim at triggering interdisciplinary discussions that leverage insights from fields such as audio processing, machine learning, music perception, music theory, and information retrieval. Third, we shall explore novel applications in music and multimedia retrieval, content creation, musicology, education, and human-computer interaction.
By gathering internationally renowned key players from different research areas, our goal is to highlight and better understand the problems that arise while dealing with a highly interdisciplinary topic such as melody extraction or voice separation. Special focus will be put on increasing the diversity of the MIR community in collaboration with the mentoring program developed by the Women in Music Information Retrieval (WiMIR) initiative. General questions and issues that may be addressed in this seminar include, but are not limited to the following list:
Model-based melody extraction and singing voice separation
Multipitch and predominant frequency estimation
Modeling of musical aspects such as vibrato, tremolo, and glissando
Informed singing voice separation (exploiting additional information such as score and lyrics)
Integrated models for voice separation, melody extraction, and singing analysis
Alignment methods for synchronizing lyrics and recorded songs
Assessment of singing style, expression, skills, and enthusiasm
Content-based retrieval (e.g. query-by-humming, theme identification)
Data mining techniques for identifying singing-related resources on the world wide web
Collecting and annotating musical sounds via crowdsourcing
User interfaces for singing information analysis and visualization
Singing for gaming and medical purposes
Understanding expressiveness in singing
Extraction of emotion-related parameters from melodic voices
Extraction of vocal quality descriptors
Singing voice synthesis and transformation
Cognitive and sensorimotor factors in singing
Deep learning approaches for melody extraction and voice processing
Deep autoencoder models for feature design and classification
Hierarchical models for short-term/long-term dependencies
License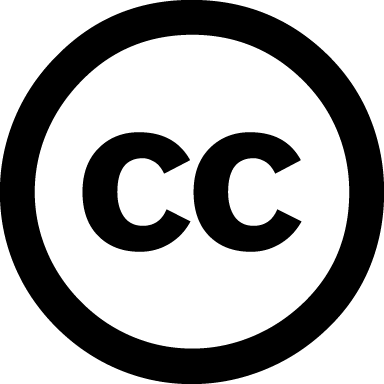 Creative Commons BY 3.0 DE

Emilia Gómez, Meinard Müller, and Yi-Hsuan Yang
Dagstuhl-Seminar Series
Classification
Data Bases / Information Retrieval
Multimedia
Society / Human-computer Interaction
Keywords
Music information retrieval
Music processing
Singing voice processing
Audio signal processing
Machine learning