https://www.dagstuhl.de/18441
28. Oktober – 02. November 2018, Dagstuhl-Seminar 18441
Data Physicalization
Organisatoren
Jason Alexander (Lancaster University, GB)
Petra Isenberg (INRIA Saclay – Orsay, FR)
Yvonne Jansen (CNRS-Sorbonne University – Paris, FR)
Bernice E. Rogowitz (Visual Perspectives – New York & Columbia University – New York, US)
Andrew Vande Moere (KU Leuven, BE)
Auskunft zu diesem Dagstuhl-Seminar erteilt
Dagstuhl Service Team
Dokumente
Teilnehmerliste
Gemeinsame Dokumente
Dagstuhl-Seminar Wiki

(Zum Einloggen bitte Seminarnummer und Zugangscode verwenden)
Motivation
Data Physicalization is an emerging cross-disciplinary research area that examines how computer-supported, interactive physical representations of data can support communication, learning, problem solving, and decision-making with data. In contrast to traditional graphical data visualizations, data physicalizations encode data in a material form using 3D geometry and material properties. This seminar will be the first to bring together researchers and practitioners from a variety of disciplines such as computer science, design, education, art, and psychology. The seminar will help develop a common research agenda for Data Physicalization and spur collaborations across communities.
Scientists have long used physical representations to help them study complex problems. For example, Maxwell famously created physicalizations of 3D thermodynamic functions to reason about iso-pressure and iso-heat contours, while the double-helix structure of DNA was revealed to Watson and Crick through the construction of a manipulable, physical 3D model. In industry, General Electrics and Wellstar Health are using LEGO-based data physicalizations to analyze and communicate step-by-step progress on vehicle repairs and patient care. Data physicalizations have also been used by designers and artists as alternate methods for conveying meaningful, high impact insights in data, helping the public understand, e.g., variation in crime rates across a city, the impact of urban development on the environment, and tacit qualities of cultural heritage sites.
A lot has changed since early data physicalization practices, where static models provided limited support for experimentation and exploration of the data, and required considerable effort to create. Recent technological advances such as digital fabrication (e.g., 3D printing) now facilitate their creation, while shape-changing displays and advances in microactuators now enable dynamic data physicalizations for analytic, communicative or even decorative purposes.
Data Physicalization promises to complement traditional data visualizations in order to help people better reason about and learn from data, communicate it to others more effectively, and make better decisions. This emerging research area has the potential to enrich people's ability to discover, think and take action based on insights from data.
While many different communities are contributing to a growing body of work on questions important to Data Physicalization, these communities are disparate and largely disconnected. This seminar will provide the unique opportunity to develop synergies by fostering intellectual exchange on four general themes: (1) the design of perceptually and cognitively effective data physicalizations, (2) new interactive technologies and hardware platforms for data physicalization, (3) data physicalization in practice, for example, for data analysis, communication or education, (4) evaluation methodologies, for example, to compare physicalizations against traditional screen-based visualizations. The seminar's goals include:
Developing a common terminology for discussing data physicalization, since many of the foundational concepts exist, by various names, in the various contributing disciplines.
Identifying important gaps in our knowledge of haptic systems, interactive technologies, and perceptual/motor/cognitive mechanisms related to data physicalization.
Identifying key application scenarios that will guide research and technology choices.
Formulating a common research agenda that takes the interests and perspectives of the different communities into account.
License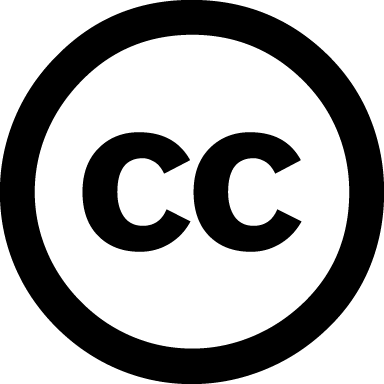 Creative Commons BY 3.0 DE

Jason Alexander, Yvonne Jansen, Bernice E. Rogowitz, and Andrew Vande Moere
Classification
Society / Human-computer Interaction
Keywords
Information visualization
Human-computer interaction
Data physicalization
Beyond-desktop visualization
Perception