https://www.dagstuhl.de/16342
21. – 26. August 2016, Dagstuhl-Seminar 16342
Foundations of Secure Scaling
Organisatoren
Lejla Batina (Radboud University Nijmegen, NL)
Swarup Bhunia (University of Florida – Gainesville, US)
Patrick Schaumont (Virginia Polytechnic Institute – Blacksburg, US)
Jean-Pierre Seifert (TU Berlin, DE)
Auskunft zu diesem Dagstuhl-Seminar erteilt
Dagstuhl Service Team
Dokumente
Dagstuhl Report, Volume 6, Issue 8

Motivationstext
Teilnehmerliste

Summary
In electronic system design, scaling is a fundamental force present at every abstraction level. Over time, chip feature sizes shrink; the length of cryptographic keys and the complexity of cryptographic algorithms grows; and the number of components integrated in a chip increases. While scaling is generally thought of as beneficial to the resulting implementations, this does not hold for secure electronic design. Larger and faster chips, for example, are not necessarily more secure. Indeed, the relations between scaling and the resulting security are poorly understood. This Dagstuhl Seminar hosted researchers in secure electronic system design, spanning all abstraction levels from cryptographic engineering over chip design to system integration.
Discussion Topics
The mechanisms of secure scaling require investigation of the links between Cryptography, Technology, and Digital Integration. Cryptographers are concerned with novel and secure algorithms that remain secure even as cryptanalytic capabilities improve. Technologists are concerned with the next generation of transistors and their implementation into a reliable and stable process technology. Integrators are concerned with electronic design automation tools that can manage the rapidly increasing complexity of electronic design, and the are concerned with the integration of components on a complex system-on-chip.
Through its participants, the seminar offered a unique opportunity to discuss cross-cutting topics in Secure Scaling. The following list are examples of such cross-cutting topics.
Scaling effects in Privacy and Security. The massive amount of connected devices will create significant challenges towards security and privacy. Major questions involve data ownership and key ownership and management.
Power/Energy Efficient Crypto: Secure wireless devices and Secure RFID are two well known examples of applications that require security under severe power and/or energy constraints. Optimizing a cryptographic algorithm for power/energy efficiency needs to consider all abstraction levels of design.
High-Performance Crypto: Information Technology is increasingly asymmetric, with larger, high-performance servers at one end, and a large population of tiny devices at the other side. Cryptographic designs must scale towards high-performance, high-throughput implementations while it must also accommodate small-footprint, low-latency designs.
Secure Test: Complex chips utilize a number of testing strategies such as BIST and JTAG. When a chip includes a secure part, the test infrastructure carries a potential risk of abuse. Secure Test is a test strategy for complex chips that takes this risk fully into account.
Complexity Management in Secure SoC: Managing and integrating a secure module into system-on-chip context is challenging and creates a hard verification problem that cuts through multiple traditional layers of design. Furthermore, managing multiple stakeholders in a single chip design is extremely challenging and may result in conflicting design requirements.
Implementation Attacks: In modern cryptographic designs, side-channel analysis, fault-analysis and physical tampering are an integral part of the threat model. This requires design techniques that fully integrate countermeasures as part of the design process. In addition, the design of a countermeasure effective against most forms of tampering is an open research issue.
Technology effects on implementation attacks. Better insight the internal operation of secure implementations at all abstraction levels leads to novel implementation attacks, that work at finer granularity, and that use novel source of leakage such as optical leakage.
The seminar supported participants in learning about the state-of-the-art developments in the three different domains covered in the workshop (Cryptography, Integration, and Technology). The seminar also supported the presentation of specific cross-cutting topics, as well as round-table (panel-style) discussions.
Summary text license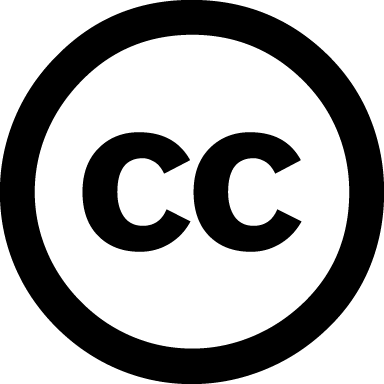 Creative Commons BY 3.0 Unported license
Lejla Batina and Swarup Bhunia and Patrick Schaumont
Classification
Hardware
Security / Cryptology
Verification / Logic
Keywords
Cryptographic Engineering
Very Large Scale Integration
Secure Hardware Design
Technology Scaling
Complexity Scaling
Secure Evaluation.