https://www.dagstuhl.de/16042
24. – 29. Januar 2016, Dagstuhl-Seminar 16042
Eyewear Computing – Augmenting the Human with Head-mounted Wearable Assistants
Organisatoren
Andreas Bulling (MPI für Informatik – Saarbrücken, DE)
Ozan Cakmakci (Google Inc. – Mountain View, US)
Kai Kunze (Keio University – Yokohama, JP)
James M. Rehg (Georgia Institute of Technology – Atlanta, US)
Auskunft zu diesem Dagstuhl-Seminar erteilt
Dagstuhl Service Team
Dokumente
Dagstuhl Report, Volume 6, Issue 1

Motivationstext
Teilnehmerliste
Dagstuhl's Impact: Dokumente verfügbar

Summary
Computing devices worn on the human body have a long history in academic and industrial research, most importantly in wearable computing, mobile eye tracking, and mobile mixed and augmented reality. In contrast to traditional systems, body-worn devices are always with the user and therefore have the potential to perceive the world and reason about it from the user's point of view. At the same time, given that on-body computing is subject to ever-changing usage conditions, on-body computing also poses unique research challenges.
This is particularly true for devices worn on the head. As humans receive most of their sensory input via the head, it is a particularly interesting body location for simultaneous sensing and interaction as well as cognitive assistance. Early egocentric vision devices were rather bulky, expensive, and their battery lifetime severely limited their use to short durations of time. Building on existing work in wearable computing, recent commercial egocentric vision devices and mobile eye trackers, such as Google Glass, PUPIL, and J!NS meme, pave the way for a new generation of "smart eyewear" that are light-weight, low-power, convenient to use, and increasingly look like ordinary glasses. This last characteristic is particularly important as it makes these devices attractive for the general public, thereby holding the potential to provide a research and product platform of unprecedented scale, quality, and flexibility.
While hearing aids and mobile headsets became widely accepted as head-worn devices, users in public spaces often consider novel head-attached sensors and devices as uncomfortable, irritating, or stigmatising. Yet with the advances in the following technologies, we believe eyewear computing will be a very prominent research field in the future:
Increase in storage/battery capacity and computational power allows users to run eyewear computers continuously for more than a day (charging over night) gathering data to enable new types of life-logging applications.
Miniaturization and integration of sensing, processing, and interaction functionality can enable a wide array of applications focusing on micro-interactions and intelligent assistance.
Recent advances in real-life tracking of cognitive activities (e.g. reading, detection of fatigue, concentration) are additional enabling technologies for new application fields towards a quantified self for the mind. Smart eyewear and recognizing cognitive states go hand in hand, as naturally most research work in this field requires sensors.
Cognitive scientists and psychologists have now a better understanding of user behavior and what induces behavior change. Therefore, smart eyewear could help users in achieving behaviour change towards their long term goals.
Eyewear computing has the potential to fundamentally transform the way machines perceive and understand the world around us and to assist humans in measurably and significantly improved ways. The seminar brought together researchers from a wide range of computing disciplines, such as mobile and ubiquitous computing, head-mounted eye tracking, optics, computer vision, human vision and perception, privacy and security, usability, as well as systems research. Attendees discussed how smart eyewear can change existing research and how it may open up new research opportunities. For example, future research in this area could fundamentally change our understanding of how people interact with the world around them, how to augment these interactions, and may have a transformational impact on all spheres of life -- the workplace, family life, education, and psychological well-being.
Summary text license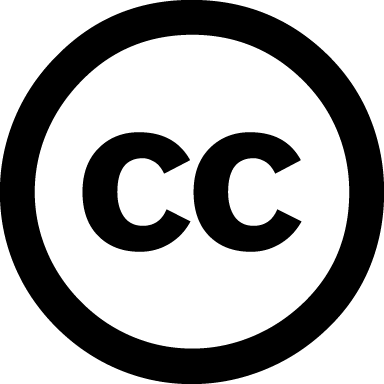 Creative Commons BY 3.0 Unported license
Andreas Bulling, Ozan Cakmakci, Kai Kunze, and James M. Rehg
Classification
Computer Graphics / Computer Vision
Mobile Computing
Society / Human-computer Interaction
Keywords
Augmented Human
Cognition-Aware Computing
Ubiquitous Computing
Egocentric Computer Vision
Eye Tracking
Optics
Displays
HCI
Privacy