https://www.dagstuhl.de/15091
22. – 27. Februar 2015, Dagstuhl-Seminar 15091
Smart Buildings and Smart Grids
Organisatoren
Koordinatoren
Auskunft zu diesem Dagstuhl-Seminar erteilt
Dokumente
Summary
Motivation
Motivated by the increasing importance of producing and consuming energy more sustainably, a new and highly dynamic research community within computer science has evolved: Energy Informatics (EI). Researchers active in the EI field investigate information age solutions for monitoring and controlling large cyber-physical infrastructures with a focus on the following goals: (i) an overall reduction of the energy consumption of these infrastructures, and (ii) the integration of distributed renewable energy sources into these infrastructures. This seminar focused on two use cases of existing cyber-physical systems, buildings and power grids. These use cases were chosen due to their relevance in terms of energy footprint. The seminar has three major goals: (i) to provide a forum for leading EI researchers to discuss their recent research on Smart Buildings and Smart Grids, (ii) to further elaborate EI research agenda and methods, and (iii) to kick-start new research projects with industry.
Smart Buildings.
Modern buildings already incorporate increasingly sophisticated Building Management Systems (BMS) that integrate building control with improved sensors and better data collection and presentation capabilities. However, these systems currently only enable simple, decoupled control of building services like lighting, ventilation, heating and cooling. Their architectures and Application Programming Interfaces (APIs) are not standardized, and often proprietary: only the BMS vendor can add functionality. This slows the pace of innovation, buildings remain rigid in the functions and services they provide, and their quality and effectiveness remain difficult to quantify. Contemporary BMS attempt to achieve global service levels based on local control instead of meeting individual occupant requirements based on global control. Standardized building management APIs and scalable middleware solutions that enable reliable communication between building sensors, users, control systems, and machinery could accelerate energy innovation in the building sector.
Smart Grids.
Contemporary electricity grids and markets were designed for a scenario in which large and mostly fossil-fueled power plants are dispatched to meet an almost inflexible demand. Achieving sustainable energy supply, however, requires moving towards a scenario where the variable power supplied by distributed renewable resources like wind and solar has to be absorbed by supply-following loads and energy storage whenever it is available. Thus, instead of dispatching a relatively small number of large generators, the large-scale integration of new types of generators and loads into electric grids requires new types of information systems for monitoring and controlling them, while making efficient use of existing assets. The task of controlling large numbers of flexible loads, e.g., air conditioning systems in buildings, electric vehicles, and small-scale energy storage systems, while guaranteeing overall system stability, is highly demanding in terms of computational complexity, required data communication and data storage. In the Smart Grid space, the challenge faced by EI researchers is to develop and carefully evaluate new ideas and actual system components enabling Smart Grid systems that are scalable, efficient, reliable, and secure.
Organization of the Seminar
The week-long workshop plan was as follows. Day 1 introduced the attendees to each other, and set the stage through invited tutorial presentations and brainstorming sessions. Day 2 was spent in breakouts focused on identifying the research challenges and opportunities, organized by application area such as Smart Buildings or Energy Grids, based on attendee interest and expertise. On Day 2, we also held the first out of two presentation session, where participants could give a short overview about their current research. Day 3 was used to assess the workshop at mid-stream, conduct group discussions, and make necessary corrections. Initial writing assignments, to document the discussions of the breakout sessions, were made on this day, as well. Day 4 consisted of a second round of breakouts focusing on enablers and crosscutting issues (e.g., data management, system design patterns, and human machine interaction) and the second participants' presentation session. Work on completing the report draft continued on that day. The last day consisted of the reviewing of the report draft, and through group discussion, identify the summary findings and recommendations.
Summary text license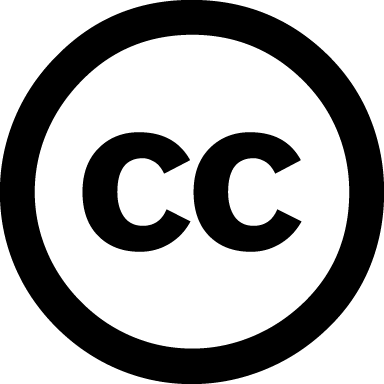 Creative Commons BY 3.0 Unported license
Hans-Arno Jacobsen and Randy H. Katz and Hartmut Schmeck and Christoph Goebel
Classification
Data Bases / Information Retrieval
Modelling / Simulation
Optimization / Scheduling
Keywords
Smart Buildings
Smart Grids
Cyber-physical Systems
Energy Efficiency
Electricity
Renewable Energy
Distributed Systems
Optimization
Control