https://www.dagstuhl.de/15022
04. – 07. Januar 2015, Dagstuhl-Seminar 15022
Quality of Experience: From Assessment to Application
Organisatoren
Katrien De Moor (NTNU – Trondheim, NO)
Markus Fiedler (Blekinge Institute of Technology – Karlskrona, SE)
Peter Reichl (Universität Wien, AT)
Martín Varela (VTT Technical Research Centre of Finland – Oulu, FI)
Auskunft zu diesem Dagstuhl-Seminar erteilt
Dagstuhl Service Team
Dokumente
Dagstuhl Report, Volume 5, Issue 1

Motivationstext
Teilnehmerliste
Dagstuhl's Impact: Dokumente verfügbar
Programm des Dagstuhl-Seminars [pdf]

Summary
Within the past few years, Quality of Experience (QoE) has gone through an explosive growth and established itself as an independent, multidisciplinary field of research, both in academic and industrial communities. Significant advances have been made with respect to the conceptual understanding of QoE as well as in terms of methodology and instrumentation, and the earlier Dagstuhl seminars 09192 "From Quality of Service to Quality of Experience" and 12181 "QoE: From User Perception to Instrumental Metrics" have played a catalyzing role in this process: for example, by putting key challenges on the agenda, by stimulating (collaborative) activities that address them and by contributing to the establishment of a multi-disciplinary community around the topic, involving a range of actors with sometimes very different, yet complementary perspectives, priorities and motivations in relation to QoE. The main goal of this seminar was to strengthen and go beyond the current understanding on Quality of Experience (QoE) and its assessment, in order to address a logical yet highly challenging next step, namely to move from assessment to application and to translate insights in QoE and knowledge from this research field into forms of economic and/or societal "value". The main underlying motivation is that - even though the conceptual grounds and methodological implications of QoE are a very interesting and worthy research topic as such - they also represent milestones on the road to reach another ultimate goal: translating the theoretical and empirical understanding of QoE, its assessment and measures, into "value". This value can be rather explicit and concrete (e.g., increased revenue, or reduction of number of customer complaints), but it can also be intangible and more latent (e.g., customer loyalty, strengthened relation between a customer and a provider, enabling user empowerment, contributing to well-being).
The seminar brought together 27 participants to work towards this challenging goal. They were representing 13 different countries and 17 different institutions, resulting in a variety of different backgrounds and specific expertise domains. The seminar took place over 2.5 days and was organized in such a way that time for group discussion and interaction was maximized, while the time for individual presentations was kept to a minimum. At the beginning of the seminar, every participant was invited to write down three challenges fitting within this overall scope of the seminar. Thereupon, a concise presentation round was organized. Every participant was asked to make a short statement (5 minutes/1 slide) related to her or his challenges. These personal statements are included in the form of short abstracts in this report.
The main challenges and questions put forward by the participants were clustered on the fly into six broader topics, around which the seminar group work was organized, namely: "Theory and modeling", "QoE methodologies", "User factors and QoE", "QoE management", "Monetization of QoE" and "QoE in new domains". The group work was divided into two parts, with three topics being discussed in parallel in both parts of the group work. The initial assignment of participants to the six groups was deliberately organized randomly instead of thematically. The intention was to mix up participants with different backgrounds and interests as much as possible in order to stimulate open discussions and flow of thoughts. Participants had the possibility to switch to another group by exchanging with another participant in case they had a strong preference for another group. Every participant was involved in two discussion groups.
In between part 1 and 2 of the group work, a plenary reporting session was organized. During this plenary session, each group briefly presented the main points discussed and potential joint activities. During the final plenary reporting and closing session, the main points and outcomes from the second part of the group work were presented. Extensive summaries of the discussions and main outcomes for each of the six working groups are presented in Section 4 of this report. Due to the time constraints, there was unfortunately not enough time for deep follow-up discussions in the plenary sessions. The seminar as such was also very briefly evaluated in the final plenary gathering. One important factor which would have further improved the participants' QoE and which was mentioned several times, is more time for "digestion" and "reflection" between the sessions (which was indeed limited, given the duration of the seminar). Overall however, and supported by the participants' feedback during and after the seminar, we can look back on a successful and productive seminar during which plans for several future and follow-up activities were made.
Summary text license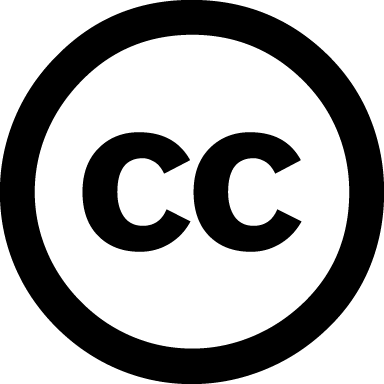 Creative Commons BY 3.0 Unported license
Katrien De Moor, Markus Fiedler, Peter Reichl, and Martín Varela
Dagstuhl-Seminar Series
Classification
Multimedia
Networks
Society / Human-computer Interaction
Keywords
Quality of Experience
Usability
User experience
Content
Network monitoring
Quality measurement
Service pricing
Network management
Application management