https://www.dagstuhl.de/13342
18. – 23. August 2013, Dagstuhl-Perspektive-Workshop 13342
ICT Strategies for Bridging Biology and Precision Medicine
Organisatoren
Jonas S. Almeida (University of Alabama – Birmingham, US)
Andreas Dress (Shanghai Institutes for Biological Sciences, CN & infinity3, DE)
Titus Kühne (Deutsches Herzzentrum, DE)
Laxmi Parida (IBM TJ Watson Research Center – Yorktown Heights, US)
Auskunft zu diesem Dagstuhl-Perspektive-Workshop erteilt
Dagstuhl Service Team
Dokumente
Dagstuhl Report, Volume 3, Issue 8

Dagstuhl Manifesto, Volume 3, Issue 1

Motivationstext
Teilnehmerliste
Dagstuhl's Impact: Dokumente verfügbar

Summary
Water, water, everywhere, nor any drop to drink. So goes Coleridge's Rime of the Ancient Mariner. Until recently, the same went for data: everywhere, but not of much use so far, neither for deriving new medical insights nor for improving medical care.
However, three key developments currently help to overcome this problem: the rapid adoption of electronic medical records [1] the dramatic advances in molecular biology [2] and, just as dramatic, the growing pervasiveness of social computing environments combined with a new attitude towards participatory health management [3,4,5]. The result is an exciting medley of initiatives devoted to supporting healthcare related information flow ranging from patient-facing resources such as PatientsLikeMe [6] to initiatives such as MD-Paedigre [7](EU's FP7) that provides a physician-centric sort of ' PatientsLikeMine' analogue addressing treatment choices in paediatrics.
Managing the creative deconstruction [8] involved in advancing towards systems medicine requires fundamentally changing the use of ICT in both, healthcare and biomedical research. It requires in particular to take account of the new paradigm of web-centric computing which is a basic prerequisite for all these initiatives.
Reflecting these concerns, a Dagstuhl Perspectives Workshop on ICT Strategies for Bridging Biology and Medicine was held to discuss a wide range of fundamental and foundational issues. These ranged from architectural considerations to data-access policies including Open/Linked Data, the Semantic Web, Pervasive Hardware Ecosystems, Medical Clouds, Patient-Participation Frameworks, 'Healthcare 4.0$', Analytical Tools, and Medical Education Clearly, the required changes can only be achieved by initiatives of a broader scale and scope than what can be accommodated within the existing academic organisations. They need to always involve all stakeholders in the healthcare environment. In response to these challenges, the discussions led to the following theses and postulates:
An open-data policy for healthcare-related information systems is a fundamental and urgent imperative.
Following the business-IT alignment paradigm [9], healthcare should -- on all levels -- be supported by secure IT-platforms enabling clinical workflow engines that map healthcare-related processes while integrating pertinent data-analysis, visualisation, and engineering tools.
Such platforms should also take full advantage of advances provided by cloud services, pervasive computing ecosystems, and the semantic web.
The participatory potential of the Web should be exploited to advance new forms of partnership in the healthcare environment.
The acquisition of ICT literacy must become a required part of biomedical education.
Specifically in Germany, the Bundesnetzagentur should be encouraged to setting up a Working Group Medizinische Netze to explore options for a Medical Cloud within the German healthcare environment.
References
Tracy D. Gunter and Nicolas P. Terry The Emergence of National Electronic Health Record Architectures in the United States and Australia: Models, Costs, and Questions. J Med Internet Res 7:1 (2005). DOI:10.2196/jmir.7.1.e3.
Susan Desmond-Hellmann et al. Toward Precision Medicine: Building a Knowledge Network for Biomedical Research and a New Taxonomy of Disease. National Research Council (US), Committee on A Framework for Developing a New Taxonomy of Disease. The National Academies Press, Washington D.C., USA (2011).
Wikipedia. http://en.wikipedia.org/wiki/Social_computing
Barbara A. Israel et al. Community-based participatory research: policy recommendations for promoting a partnership approach in health research. Education for Health, 14:2 (2001):182--197.
Melanie Swan. Emerging Patient-Driven Health Care Models: An Examination of Health Social Networks, Consumer Personalised Medicine and Quantified Self-Tracking. Int. J. Environ. Res. Public Health 6 (2009):492--525. DOI:10.3390/ijerph6020492.
Ben Heywood et al. http://www.patientslikeme.com/.
Bruno Dallapiccola et al. http://www.md-paedigree.eu/. The European Commission.
Eric J. Topol. The Creative Destruction of Medicine: How the Digital Revolution Will Create Better Health Care. Basic Books, New York, NY, USA (2012).
Wim van Grembergen and Steven De Haes. Enterprise Governance of IT: Achieving Strategic Alignment and Value. Springer, New York Heidelberg Dordrecht London (2009).
Summary text license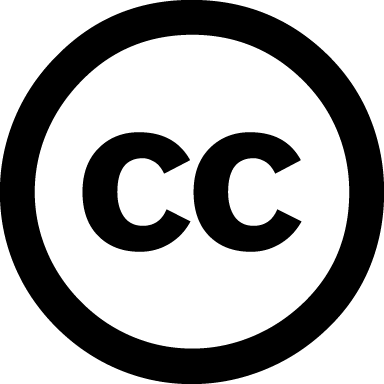 Creative Commons BY 3.0 Unported license
Jonas S. Almeida, Andreas Dress, Titus Kühne, and Laxmi Parida
Classification
Bioinformatics
Data Bases / Information Retrieval
World Wide Web / Internet
Keywords
Translational medicine
Precision medicine
Systems medicine
Systems biology
Genomics
Proteomics
Transcriptomics
Computational biology
Algorithmic bioinformatics
Pattern discovery
Integrative communication architecture
SOA
Cloud
Grid