Seminar Homepage : Druckversion
---
https://www.dagstuhl.de/19262
June 23 – 26 , 2019, Dagstuhl Seminar 19262
Astrographics: Interactive Data-Driven Journeys through Space
Organizers
Alyssa A. Goodman (Harvard-Smithsonian Center for Astrophysics, US)
Charles D. Hansen (University of Utah – Salt Lake City, US)
Daniel Weiskopf (Universität Stuttgart, DE)
Anders Ynnerman (Linköping University, SE)
For support, please contact
Dagstuhl Service Team
Documents
Dagstuhl Report, Volume 9, Issue 6

Aims & Scope
List of Participants
Shared Documents
Dagstuhl's Impact: Documents available

Summary
For the majority of human existence, the visual language has been successfully used to communicate complex ideas that span across borders of knowledge, experience, age, gender, culture, and time. These aspects also make it an effective form of expressing workflows in scientific data analysis as well as the communication of scientific discoveries to broad audiences. The Dagstuhl Seminar 19262 brought together researchers from computer science, content producers, learning and communication experts, and domain experts from astronomy and astrophysics to define the emerging field of interactive visualization of space exploration and astronomy, referred to as Astrographics. This seminar played an important role in the ongoing process of removing the clear division between using visualization to enable scientific discoveries by subject-matter experts (exploratory visualization) and using visual representations to explain and communicate the results of such exploratory science to a greater, general audience (explanatory visualization). Designing the available visualization tools to serve both roles at the same time increases the overlap between these two aspects of visualization and allows scientists to better explain their findings and, at the same time, enables the general public to use similar tools for their own, guided, discovery and actively participate in the scientific process. The field of astronomy and astrophysics has been at the forefront of this process since the beginning as it is a primary example of a domain in which exploratory and explanatory visualizations have served important but distinct roles. For this reason, astrographics was chosen as the domain in which to explore the challenges and opportunities that arise when combining exploratory and explanatory techniques. The bulk of work in this seminar occurred in focussed break-out sessions that reported their findings back to the group and opened up the topics for joint discussions. Topics of these break-out sessions included discussions on better integration of software tools, improvements of analysis tools, preparing astrographics software packages to improve the quality of public presentations, the ability of sharing presentations both in spatially distant locations as well as saving them for later playback. Finally, there was a working group to work on a decadal white paper for astronomy [1].
References
Jacqueline K. Faherty, Mark SubbaRao, Ryan Wyatt, Anders Ynnerman, Neil deGrasse Tyson, Aaron Geller, Maria Weber, Philip Rosenfield, Wolfgang Steffen, Gabriel Stoeckle, Daniel Weiskopf, Marcus Magnor, Peter K. G. Williams, Brian Abbott, Lucia Marchetti, Thomas Jarrrett, Jonathan Fay, Joshua Peek, Or Graur, Patrick Durrell, Derek Homeier, Heather Preston, Thomas Müller, Johanna M Vos, David Brown, Paige Giorla Godfrey, Emily Rice, Daniella Bardalez Gagliuffi, Alexander Bock. IDEAS: Immersive Dome Experiences for Accelerating Science. arXiv preprint arXiv:1907.05383, 2019
Summary text license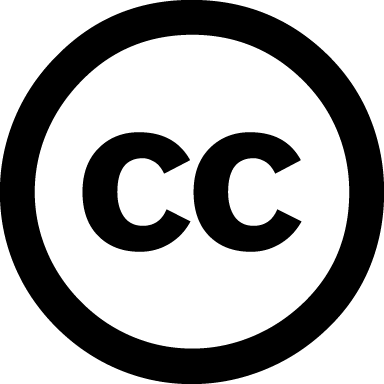 Creative Commons BY 3.0 Unported license
Alyssa A. Goodman, Charles D. Hansen, Daniel Weiskopf, and Anders Ynnerman
Classification
Computer Graphics / Computer Vision
Modelling / Simulation
Society / Human-computer Interaction
Keywords
Data visualization
Immersive environments
Astronomy
Space exploration
Planetariums
---
In the series Dagstuhl Reports each Dagstuhl Seminar and Dagstuhl Perspectives Workshop is documented. The seminar organizers, in cooperation with the collector, prepare a report that includes contributions from the participants' talks together with a summary of the seminar.
Download
overview leaflet (PDF).
Furthermore, a comprehensive peer-reviewed collection of research papers can be published in the series Dagstuhl Follow-Ups.
Please inform us when a publication was published as a result from your seminar. These publications are listed in the category Dagstuhl's Impact and are presented on a special shelf on the ground floor of the library.
---
Seminar Homepage : Last Update 07.12.2019, 02:12 o'clock