Seminar Homepage : Druckversion
---
https://www.dagstuhl.de/19451
03. – 08. November 2019, Dagstuhl-Seminar 19451
Biggest Failures in Security
Organisatoren
Frederik Armknecht (Universität Mannheim, DE)
Ingrid Verbauwhede (KU Leuven, BE)
Melanie Volkamer (KIT – Karlsruher Institut für Technologie, DE)
Moti Yung (Columbia University – New York, US)
Auskunft zu diesem Dagstuhl-Seminar erteilen
Annette Beyer zu administrativen Fragen
Andreas Dolzmann zu wissenschaftlichen Fragen
Dagstuhl Reports
Wir bitten die Teilnehmer uns bei der notwendigen Dokumentation zu unterstützen und Abstracts zu ihrem Vortrag, Ergebnisse aus Arbeitsgruppen, etc. zur Veröffentlichung in unserer Serie Dagstuhl Reports einzureichen über unser
Dagstuhl Reports Submission System.
Dokumente
Teilnehmerliste
Gemeinsame Dokumente
Dagstuhl-Seminar Wiki
Programm des Dagstuhl-Seminars [pdf]

(Zum Einloggen bitte Seminarnummer und Zugangscode verwenden)
Motivation
In the present era of ubiquitous digitalization, security is a concern for everyone. Despite enormous efforts, securing IT systems still remains an open challenge for community and industry. One of the main reasons is that the variety and complexity of IT systems keeps increasing, making it practically impossible for security experts to grasp the full system. A further problem is that security has become an interdisciplinary challenge. While inter-disciplinary research does exist already, it is mostly restricted to collaborations between two individual disciplines and has been rather bottom-up by focusing on very specific problems.
The idea of the Dagstuhl Seminar is to go one step back and to follow a comprehensive top-down approach instead. The goal is to identify the "biggest failures" in security and to get a comprehensive understanding on their overall impact on security. To this end, the focus will be on the following questions:
What are the main recurring reasons within disciplines why security solutions fail, i.e., the biggest failures? (Top View)
How do these failures impact solutions that haven been developed in other sub-disciplines? (Broad View)
What are possible strategies to solve these problems?
The Dagstuhl Seminar will be roughly divided into two parts. In the first half, experienced experts from different disciplines will give overview talks on the main problems of their field. Based on these, overlapping topics but also common research interests among the participants will be identified. The second half of the seminar is then reserved for discussions in individual working groups.
Motivation text license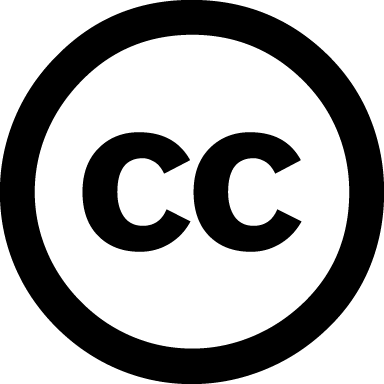 Creative Commons BY 3.0 DE

Frederik Armknecht, Ingrid Verbauwhede, Melanie Volkamer, and Moti Yung
Classification
Security / Cryptology
Society / Human-computer Interaction
Keywords
Security Engineering
Cryptography
Hardware
Usability
Software Engineering
---
In der Reihe Dagstuhl Reports werden alle Dagstuhl-Seminare und Dagstuhl-Perspektiven-Workshops dokumentiert. Die Organisatoren stellen zusammen mit dem Collector des Seminars einen Bericht zusammen, der die Beiträge der Autoren zusammenfasst und um eine Zusammenfassung ergänzt.
Download
Übersichtsflyer (PDF).
Es besteht weiterhin die Möglichkeit, eine umfassende Kollektion begutachteter Arbeiten in der Reihe Dagstuhl Follow-Ups zu publizieren.
Bitte informieren Sie uns, wenn eine Veröffentlichung ausgehend von
Ihrem Seminar entsteht. Derartige Veröffentlichungen werden von uns in der Rubrik Dagstuhl's Impact separat aufgelistet und im Erdgeschoss der Bibliothek präsentiert.
---
Seminar Homepage : Letzte Änderung 14.12.2019, 11:50 Uhr