Seminar Homepage : Druckversion
---
https://www.dagstuhl.de/19391
22. – 27. September 2019, Dagstuhl-Seminar 19391
Data Ecosystems: Sovereign Data Exchange among Organizations
Organisatoren
Cinzia Cappiello (Polytechnic University of Milan, IT)
Avigdor Gal (Technion – Haifa, IL)
Matthias Jarke (RWTH Aachen, DE)
Jakob Rehof (TU Dortmund, DE)
Auskunft zu diesem Dagstuhl-Seminar erteilen
Dagmar Hofmann zu administrativen Fragen
Michael Gerke zu wissenschaftlichen Fragen
Dagstuhl Reports
Wir bitten die Teilnehmer uns bei der notwendigen Dokumentation zu unterstützen und Abstracts zu ihrem Vortrag, Ergebnisse aus Arbeitsgruppen, etc. zur Veröffentlichung in unserer Serie Dagstuhl Reports einzureichen über unser
Dagstuhl Reports Submission System.
Dokumente
Teilnehmerliste
Gemeinsame Dokumente
Dagstuhl-Seminar Wiki

(Zum Einloggen bitte Seminarnummer und Zugangscode verwenden)
Motivation
It is generally agreed that infrastructures for secure and reliable data exchange among organizations is a key technological enabler for digitalization and the digital economy of the future. In this context organizations (rather than individuals) are regarded as sovereign data owners entering into data ecosystems according to agreed contracts between parties. The data sharing networks of the future will enable ecosystems of data providers, data consumers, and service providers.
The creation of suitable infrastructures for data ecosystems and sharing networks poses many technological and scientific challenges cutting across a wide range of scientific specializations. The Dagstuhl Seminar aims at bringing together researchers from different communities within computer science (but including also relevant legal, ethical, and societal aspects) to exchange ideas pertaining to the central scientific challenges within this emerging interdisciplinary field of data ecosystems and data sharing networks.
A central new aspect of data ecosystems such as will be considered in the seminar lies in the view of data as something representing intrinsic value and which may therefore also be considered an economic value. In the data ecosystem as understood here, data is typically considered both a business asset and a business commodity which may be priced and sold in some form or other according to contract, e.g. in the form of a data provisioning service with a defined service level, or as raw data with certain defined conditions of use, or as a specified analytic service, etc. This view may be contrasted with the more traditional view of data as an instrument towards the creation of value.
The seminar will be structured around the following topic areas:
Data engineering, with a focus on continuous and incremental data integration
Architecture topologies, with a focus on usage control and data protection
Ecosystem design, with a focus on data valuation and data quality
Use cases and business models
The distinct perspective on the topics of the seminar arises out of their relevance for contributing to the understanding of data ecosystems in the digital economy of the future.
Motivation text license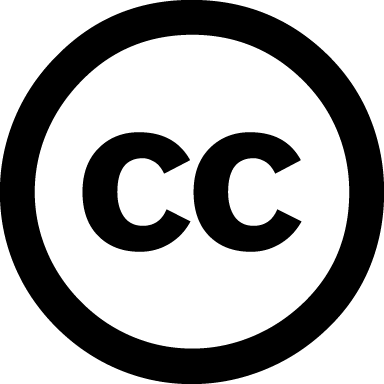 Creative Commons BY 3.0 DE

Cinzia Cappiello, Avigdor Gal, Matthias Jarke, and Jakob Rehof
Classification
Data Bases / Information Retrieval
Security / Cryptology
Software Engineering
Keywords
Data ecosystems
Data supply chains
Sovereign and secure data exchange among organizations
---
In der Reihe Dagstuhl Reports werden alle Dagstuhl-Seminare und Dagstuhl-Perspektiven-Workshops dokumentiert. Die Organisatoren stellen zusammen mit dem Collector des Seminars einen Bericht zusammen, der die Beiträge der Autoren zusammenfasst und um eine Zusammenfassung ergänzt.
Download
Übersichtsflyer (PDF).
Es besteht weiterhin die Möglichkeit, eine umfassende Kollektion begutachteter Arbeiten in der Reihe Dagstuhl Follow-Ups zu publizieren.
Bitte informieren Sie uns, wenn eine Veröffentlichung ausgehend von
Ihrem Seminar entsteht. Derartige Veröffentlichungen werden von uns in der Rubrik Dagstuhl's Impact separat aufgelistet und im Erdgeschoss der Bibliothek präsentiert.
---
Seminar Homepage : Letzte Änderung 19.10.2019, 12:22 Uhr