Seminar Homepage : Druckversion
---
https://www.dagstuhl.de/19292
14. – 19. Juli 2019, Dagstuhl-Seminar 19292
Mobile Data Visualization
Organisatoren
Eun Kyoung Choe (University of Maryland – College Park, US)
Raimund Dachselt (TU Dresden, DE)
Petra Isenberg (INRIA Saclay – Orsay, FR)
Bongshin Lee (Microsoft Research – Redmond, US)
Auskunft zu diesem Dagstuhl-Seminar erteilt
Dagstuhl Service Team
Dokumente
Teilnehmerliste
Gemeinsame Dokumente
Dagstuhl-Seminar Wiki

(Zum Einloggen bitte Seminarnummer und Zugangscode verwenden)
Motivation
Despite recent advances in pen- and/or touch-enabled mobile devices and the rapid adoption of these devices in everyday life, we are far from leveraging the full potential of mobile devices in satisfying the growing demand for visual access to data. Even though the design space for mobile data visualization is emerging out of everyday practice, concentrated research efforts and a consolidated set of best practices have not yet emerged.
Over the past few decades, the visualization research community has developed a large set of recommendations for visualization development on a variety of devices. However, how these recommendations scale (down) to mobile devices is underexplored and thus mostly unknown. Practitioners largely rely on their design intuition to solve known challenges such as labeling, color coding for small data items, fat finger problems, low data and visualization literacy among their target audience, or the absence of mouse-over interaction, which is prevalent in interactive visualization systems in the desktop environment.
Both mobile visualization research and practice face shared problems, such as how to adapt and optimize data representations to small displays; how to support novel and effective interactions with small data representations; and how to best use mobile devices in a device ecosystem and with multiple collaborators. Yet, new challenges continue to emerge as data visualization techniques are adopted and used for novel mobile applications. In addition, new form factors and hardware capabilities will emerge in the coming years. Thus, it would be beneficial for multiple research communities to take stock of what has been discovered to date and to look to the future.
An immediate goal of this Dagstuhl Seminar is thus to identify open problems that need further investigation and to identify priorities for future research in this space. In addition, we want to collect and propagate actionable guidance for mobile app designers and developers. We would like to put an emphasis on the following research questions during the workshop:
What are the mobile-inherent and application-specific challenges in designing and evaluating interfaces for visualizing and exploring data on mobile devices?
How can we address these challenges?
What are new and exciting ways to use mobile devices for data visualization?
Additionally, we want to bring participants with diverse backgrounds together to identify the most pressing mobile visualization research challenges that evolve out of practice and to establish opportunities for future collaboration. Through the involvement from multiple application domains, we want to synthesize and share best practices from a variety of domains. Relevant application and research fields include visualization, mobile interaction design, personal health, emergency response, and data journalism.
Motivation text license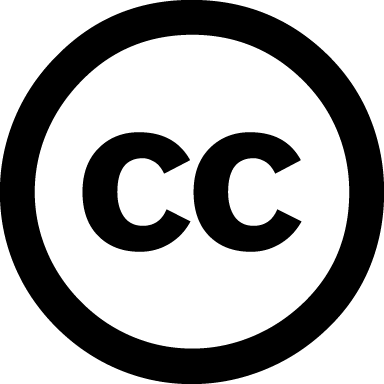 Creative Commons BY 3.0 DE

Eun Kyoung Choe, Raimund Dachselt, Petra Isenberg, and Bongshin Lee
Classification
Mobile Computing
Society / Human-computer Interaction
Keywords
Mobile Computing
Data Visualization
Information Visualization
Ubiquitous Computing
Human-Computer Interaction
---
In der Reihe Dagstuhl Reports werden alle Dagstuhl-Seminare und Dagstuhl-Perspektiven-Workshops dokumentiert. Die Organisatoren stellen zusammen mit dem Collector des Seminars einen Bericht zusammen, der die Beiträge der Autoren zusammenfasst und um eine Zusammenfassung ergänzt.
Download
Übersichtsflyer (PDF).
Es besteht weiterhin die Möglichkeit, eine umfassende Kollektion begutachteter Arbeiten in der Reihe Dagstuhl Follow-Ups zu publizieren.
Bitte informieren Sie uns, wenn eine Veröffentlichung ausgehend von
Ihrem Seminar entsteht. Derartige Veröffentlichungen werden von uns in der Rubrik Dagstuhl's Impact separat aufgelistet und im Erdgeschoss der Bibliothek präsentiert.
---
Seminar Homepage : Letzte Änderung 16.12.2019, 08:19 Uhr