Seminar Homepage : Druckversion
---
https://www.dagstuhl.de/18462
11. – 16. November 2018, Dagstuhl Seminar 18462
Provenance and Logging for Sense Making
Organisatoren
Jean-Daniel Fekete (INRIA Saclay – Orsay, FR)
T. J. Jankun-Kelly (Mississippi State University, US)
Melanie Tory (Tableau Software – Palo Alto, US)
Kai Xu (Middlesex University – London, GB)
Auskunft zu diesem Dagstuhl Seminar erteilen
Susanne Bach-Bernhard zu administrativen Fragen
Michael Gerke zu wissenschaftlichen Fragen
Dokumente
Programm des Dagstuhl Seminars (Hochladen)

(Zum Einloggen bitte Seminarnummer und Zugangscode verwenden)
Motivation
Sense making is one of the biggest challenges in data analysis faced by both the industry and the research community. It involves understanding the data and uncovering its model, generating a hypothesis, selecting analysis methods, creating novel solutions, designing evaluation, and also critical thinking and learning wherever needed. The research and development for such sense making tasks lags far behind the fast-changing user needs, such as those that emerged recently as the result of so-called "Big Data". As a result, sense making is often performed manually and the limited human cognition capability becomes the bottleneck of sense making in data analysis and decision making.
One of the recent advances in sense making research is the capture, visualization, and analysis of provenance information. Provenance is the history and context of sense making, including the data/analysis used and the users' critical thinking process. It has been shown that provenance can effectively support many sense making tasks. For instance, provenance can provide an overview of what has been examined and reveal gaps like unexplored information or solution possibilities. Besides, provenance can support collaborative sense making and communication by sharing the rich context of the sense making process.
Besides data analysis and decision making, provenance has been studied in many other fields, some- times under different names, for different types of sense making. For example, the Human-Computer Interaction community relies on the analysis of logging to understand user behaviors and intentions; the WWW and database community has been working on data lineage to understand uncertainty and trust- worthiness; and finally, reproducible science heavily relies on provenance to improve the reliability and efficiency of scientific research.
This Dagstuhl Seminar aims to bring together researchers from the diverse fields that relate to provenance and sense making to foster cross-community collaboration and develop novel solutions for shared challenges. More specifically, to
articulate the state of the art in provenance research and software development;
provide guidelines on how best to use provenance information for different scenarios;
encourage cross-community collaboration on novel solutions based on provenance; and
identify open research challenges and provide directions for further provenance research
License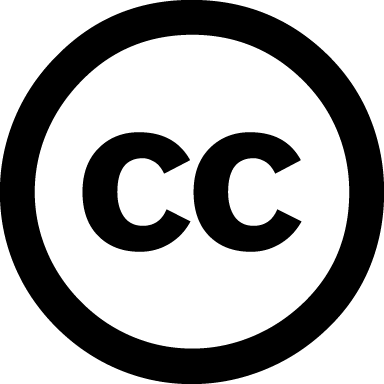 Creative Commons BY 3.0 DE

Jean-Daniel Fekete, T. J. Jankun-Kelly, Melanie Tory, and Kai Xu
Classification
Computer Graphics / Computer Vision
Data Bases / Information Retrieval
Society / Human-computer Interaction
Keywords
Visual Analytics
Provenance
Logging
Sensemaking
Reproducible Science
---
Bücher der Teilnehmer
Buchausstellung im Erdgeschoss der Bibliothek
(nur in der Veranstaltungswoche).
In der Reihe Dagstuhl Reports werden alle Dagstuhl-Seminare und Dagstuhl-Perspektiven-Workshops dokumentiert. Die Organisatoren stellen zusammen mit dem Collector des Seminars einen Bericht zusammen, der die Beiträge der Autoren zusammenfasst und um eine Zusammenfassung ergänzt.
Download
Übersichtsflyer (PDF).
Es besteht weiterhin die Möglichkeit, eine umfassende Kollektion begutachteter Arbeiten in der Reihe Dagstuhl Follow-Ups zu publizieren.
Bitte informieren Sie uns, wenn eine Veröffentlichung ausgehend von
Ihrem Seminar entsteht. Derartige Veröffentlichungen werden von uns in der Rubrik Dagstuhl's Impact separat aufgelistet und im Erdgeschoss der Bibliothek präsentiert.
---
Seminar Homepage : Letzte Änderung 28.05.2018, 05:12 Uhr