Seminar Homepage : Druckversion
---
https://www.dagstuhl.de/18442
28. Oktober – 02. November 2018, Dagstuhl Seminar 18442
Visualization and Processing of Anisotropy in Imaging, Geometry, and Astronomy
Organisatoren
Andrea Fuster (TU Eindhoven, NL)
Evren Özarslan (Linköping University, SE)
Thomas Schultz (Universität Bonn, DE)
Eugene Zhang (Oregon State University – Corvallis, US)
Auskunft zu diesem Dagstuhl Seminar erteilen
Annette Beyer zu administrativen Fragen
Shida Kunz zu wissenschaftlichen Fragen
Dokumente
Programm des Dagstuhl Seminars (Hochladen)

(Zum Einloggen bitte Seminarnummer und Zugangscode verwenden)
Motivation
Directional preference or anisotropy is encountered across many disciplines and spatial scales. For example, local anisotropies are imprinted in the cosmic microwave background radiation, the human brain contains elongated nerve fibers, etcetera. Such phenomena lead to physical quantities that take on different values along different directions. Compared to scalar or vector-valued data, it is much more challenging to model, process, and visualize anisotropic quantities.
Scientists encountering anisotropy in specific fields are often unaware of theoretical results and practical tools developed in other fields, while these might be relevant and adaptable to their needs. This Dagstuhl seminar will bring together researchers from three domains in which anisotropy plays an important role:
Medical imaging, in which modalities such as diffusion-weighted magnetic resonance imaging (DW-MRI) and quantitative susceptibility mapping are used to probe structure-induced anisotropies, e.g., in the human brain.
Geometry processing, where tensor fields have a wide range of applications, such as quadrangular and hexahedral geometry remeshing, street network modeling, geometry synthesis, computational architecture, and path planning for environmental scans.
Astronomy, where anisotropies in the cosmic microwave background (CMB) are present in the form of a polarization tensor field. Moreover, in the field of "cosmography", anisotropies in the cosmic web are linked to the complex patterns traced by galaxies.
Currently, there is little interaction between scientists working in these disciplines. Progress made in one field is usually not transferred to others despite the connections that could make an exchange of ideas very rewarding:
Tensor fields play an important role in the three domains, i.e., they all share a common mathematical language.
Software tools originally developed for medical imaging have proven useful for 3D visualization of astronomical data.
In recent years, differential geometry and topology have made an important contribution in modeling and understanding the structure of the brain from neuroimaging data.
The concept of connectivity arises in both astronomy and brain imaging.
We expect that advanced techniques for smoothing or feature extraction in tensor-valued images could be transferred to geometry processing.
Much insight has been gained on tensor field analysis, especially tensor field topology, by the visualization community. Similar needs have arisen in geometry processing.
This will be the seventh Dagstuhl Seminar in a stimulating and highly interdisciplinary series. Previous seminars had a continuing and strong influence, and led to new collaborations, publications, grant proposals, and international workshops.
License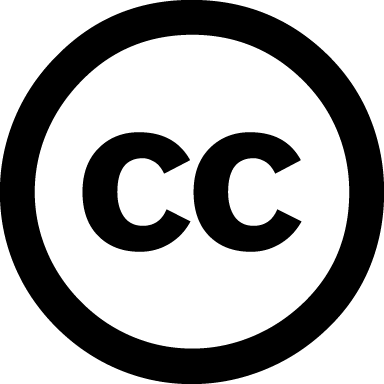 Creative Commons BY 3.0 DE

Andrea Fuster, Evren Özarslan, Thomas Schultz, and Eugene Zhang
Dagstuhl Seminar Series
Classification
Computer Graphics / Computer Vision
Keywords
Tensor fields
Anisotropy
Diffusion-weighted imaging (DWI)
Geometry
Astronomy
---
Bücher der Teilnehmer
Buchausstellung im Erdgeschoss der Bibliothek
(nur in der Veranstaltungswoche).
In der Reihe Dagstuhl Reports werden alle Dagstuhl-Seminare und Dagstuhl-Perspektiven-Workshops dokumentiert. Die Organisatoren stellen zusammen mit dem Collector des Seminars einen Bericht zusammen, der die Beiträge der Autoren zusammenfasst und um eine Zusammenfassung ergänzt.
Download
Übersichtsflyer (PDF).
Es besteht weiterhin die Möglichkeit, eine umfassende Kollektion begutachteter Arbeiten in der Reihe Dagstuhl Follow-Ups zu publizieren.
Bitte informieren Sie uns, wenn eine Veröffentlichung ausgehend von
Ihrem Seminar entsteht. Derartige Veröffentlichungen werden von uns in der Rubrik Dagstuhl's Impact separat aufgelistet und im Erdgeschoss der Bibliothek präsentiert.
---
Seminar Homepage : Letzte Änderung 28.05.2018, 09:54 Uhr