Seminar Homepage : Druckversion
---
https://www.dagstuhl.de/18351
26. – 31. August 2018, Dagstuhl-Seminar 18351
Modeling for Sustainability
Organisatoren
Gordon Blair (Lancaster University, GB)
Betty H. C. Cheng (Michigan State University – East Lansing, US)
Lorenz Hilty (Universität Zürich, CH)
Richard F. Paige (University of York, GB)
Auskunft zu diesem Dagstuhl-Seminar erteilen
Susanne Bach-Bernhard zu administrativen Fragen
Andreas Dolzmann zu wissenschaftlichen Fragen
Dagstuhl Reports
Wir bitten die Teilnehmer uns bei der notwendigen Dokumentation zu unterstützen und Abstracts zu ihrem Vortrag, Ergebnisse aus Arbeitsgruppen, etc. zur Veröffentlichung in unserer Serie Dagstuhl Reports einzureichen über unser
Dagstuhl Reports Submission System.
Dokumente
Teilnehmerliste
Gemeinsame Dokumente
Dagstuhl-Seminar Wiki

(Zum Einloggen bitte Seminarnummer und Zugangscode verwenden)
Motivation
Sustainability focuses on the endurance of processes and products. It is perhaps most widely associated with environmental science and climate science. All engineering disciplines are involved in sustainability initiatives. For example, the engineering of smart cities must consider sustainability concerns such as mapping of natural resource availability, statistical analysis of skill bases, and transport design. Smart city engineering also must consider approaches to system-level modelling, and open data sharing across ICT platforms. Sustainability is an inherent challenge in modern systems and software engineering.
Sustainability engineering is the discipline of constructing systems that support and enable sustainability. In sustainability engineering, many different kinds of models have to be integrated. Engineering models (which are used in development) need to be combined with scientific models (which help underpin decision making).
This Dagstuhl Seminar will explore the intrinsic nature of both scientific and engineering models, the underlying differences in their respective foundations, and the challenges related to their integration, evolution and use for decision-making. The latter in particular is a key objective of the seminar, to better support both domain experts (e.g., environmental scientists) and engineers in understanding the impact of changes to both scientific and engineering models on sustainability problems. These explorations will be based on a selected real-world case study chosen by the participants in advance of the seminar.
Specific goals for the seminar include:
Understanding the theoretical foundations of the scientific and engineering models that underpin different aspects of sustainability engineering, e.g., the foundations of climate modelling, economic models of sustainability, model-driven engineering approaches to systems.
Understanding the different patterns of interfaces in scientific and engineering models – i.e., the different ways in which scientific and engineering models can be "hooked together"
Understanding the different patterns of evolution in scientific and engineering models. This will also entail classification of evolutionary patterns to help better understand how these changes will propagate through the integrated models (e.g., how will a particular type of change to an ocean chemistry model impact on a coupled software model?), to inform decisions on how to manage said changes.
Understanding how integrated models can underpin sustainability decision making, particularly to support "what-if" analysis.
License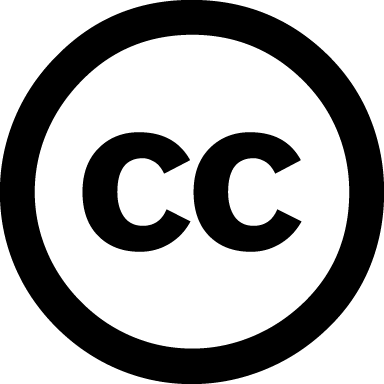 Creative Commons BY 3.0 DE

Gordon Blair, Betty H. C. Cheng, Lorenz Hilty, and Richard F. Paige
Classification
Modelling / Simulation
Society / Human-computer Interaction
Software Engineering
Keywords
Modeling
Sustainability
Engineering
---
Bücher der Teilnehmer
Buchausstellung im Erdgeschoss der Bibliothek
(nur in der Veranstaltungswoche).
In der Reihe Dagstuhl Reports werden alle Dagstuhl-Seminare und Dagstuhl-Perspektiven-Workshops dokumentiert. Die Organisatoren stellen zusammen mit dem Collector des Seminars einen Bericht zusammen, der die Beiträge der Autoren zusammenfasst und um eine Zusammenfassung ergänzt.
Download
Übersichtsflyer (PDF).
Es besteht weiterhin die Möglichkeit, eine umfassende Kollektion begutachteter Arbeiten in der Reihe Dagstuhl Follow-Ups zu publizieren.
Bitte informieren Sie uns, wenn eine Veröffentlichung ausgehend von
Ihrem Seminar entsteht. Derartige Veröffentlichungen werden von uns in der Rubrik Dagstuhl's Impact separat aufgelistet und im Erdgeschoss der Bibliothek präsentiert.
---
Seminar Homepage : Letzte Änderung 23.10.2018, 17:04 Uhr