Seminar Homepage : Druckversion
---
https://www.dagstuhl.de/18332
12. – 17. August 2018, Dagstuhl-Seminar 18332
Blockchain Technology for Collaborative Information Systems
Organisatoren
Marlon Dumas (University of Tartu, EE)
Richard Hull (IBM TJ Watson Research Center – Yorktown Heights, US)
Jan Mendling (Wirtschaftsuniversität Wien, AT)
Ingo Weber (Data61, CSIRO – Sydney, AU)
Auskunft zu diesem Dagstuhl-Seminar erteilt
Dagstuhl Service Team
Dokumente
Dagstuhl Report, Volume 8, Issue 8

Motivationstext
Teilnehmerliste
Gemeinsame Dokumente

Summary
Blockchain technology enables an evolving set of parties to maintain a safe, permanent, and tamper-proof ledger of transactions without a central authority. This technology opens manifold opportunities to redesign Business-to-Business (B2B) collaborations in a wide range of fields, including supply chain, logistics, service agreements, healthcare, and Industry 4.0. Importantly, it can enable substantial efficiency gains in terms of cost and time it takes to set-up and perform collaborative processes, particularly in settings where there is a lack of trust between the parties involved in the collaboration. Traditionally, collaborative processes are executed by relying on trusted third-party providers such as Electronic Data Interchange (EDI) hubs or escrows. This centralized architecture creates entry barriers and hinders bottom-up innovation. Blockchains and smart contracts enable these processes to be executed in a distributed manner without delegating trust to central authorities nor requiring mutual trust between each pair of parties. Further, blockchain enables fine-grained access control, thus allowing multiple parties to selectively share their data with each other and to selectively grant permissions to perform transactions on these data.
While blockchain opens up new possibilities, it also raises a number of challenges because it requires us to re-think the way B2B collaborations are designed and implemented. In contrast to centralized collaborative processes, the transparent and decentralized nature of blockchains brings in new challenges related to compliance, control, and privacy, in addition to major scalability and performance challenges. This seminar brought together established and young researchers with forward-thinking industry representatives from both large and start-up companies, in order to establish a research roadmap for blockchain-based collaborative information systems, and to initiate concrete research collaborations between participants along this roadmap.
Summary text license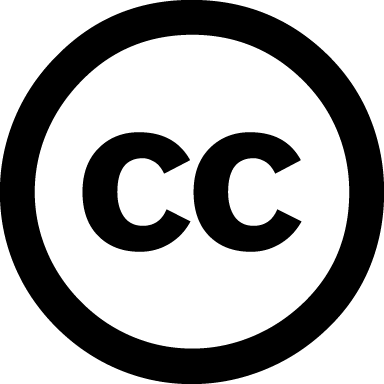 Creative Commons BY 3.0 Unported license
Marlon Dumas, Richard Hull, Jan Mendling, and Ingo Weber
Classification
Modelling / Simulation
Networks
Semantics / Formal Methods
Keywords
Blockchain
Business process modeling
Information processing systems
---
In der Reihe Dagstuhl Reports werden alle Dagstuhl-Seminare und Dagstuhl-Perspektiven-Workshops dokumentiert. Die Organisatoren stellen zusammen mit dem Collector des Seminars einen Bericht zusammen, der die Beiträge der Autoren zusammenfasst und um eine Zusammenfassung ergänzt.
Download
Übersichtsflyer (PDF).
Es besteht weiterhin die Möglichkeit, eine umfassende Kollektion begutachteter Arbeiten in der Reihe Dagstuhl Follow-Ups zu publizieren.
Bitte informieren Sie uns, wenn eine Veröffentlichung ausgehend von
Ihrem Seminar entsteht. Derartige Veröffentlichungen werden von uns in der Rubrik Dagstuhl's Impact separat aufgelistet und im Erdgeschoss der Bibliothek präsentiert.
---
Seminar Homepage : Letzte Änderung 25.08.2019, 06:27 Uhr