Seminar Homepage : Druckversion
---
https://www.dagstuhl.de/18171
22. – 27. April 2018, Dagstuhl-Seminar 18171
Normative Multi-Agent Systems
Organisatoren
Mehdi Dastani (Utrecht University, NL)
Jürgen Dix (TU Clausthal, DE)
Harko Verhagen (Stockholm University, SE)
Serena Villata (Laboratoire I3S – Sophia Antipolis, FR)
Auskunft zu diesem Dagstuhl-Seminar erteilen
Susanne Bach-Bernhard zu administrativen Fragen
Shida Kunz zu wissenschaftlichen Fragen
Dokumente
Teilnehmerliste
Gemeinsame Dokumente
Programm des Dagstuhl-Seminars (Hochladen)

(Zum Einloggen bitte Seminarnummer und Zugangscode verwenden)
Motivation
This seminar is the fifth edition in a series that started in 2007. The aim is to bring together researchers from various scientific disciplines such as computer science, artificial intelligence, philosophy, law, cognitive science and social sciences to discuss the emerging topic concerning the responsibility of autonomous systems.
The seminar will build on the results of the previous editions where the concepts of norm, norm compliance, norm violation, and norm enforcement have been discussed and analysed. While the previous editions concentrated on how norms can be enforced on multi-agent systems to ensure compliant behaviors, or to respond to violating behaviours, this edition will focus solely on the concept of responsibility.
Autonomous software systems and multi-agent systems (MAS) in open environments require methodologies, models and tools to analyse and develop flexible control and coordination mechanism – without them, it is not possible to steer the behaviour and interaction of such systems and to ensure important overall properties.
Normative Multi-Agent Systems is an established area focussing on how norms can be used to control and coordinate autonomous systems and multi-agents systems without restricting the autonomy of the involved systems. Such control and coordination systems allow autonomous systems to violate norms, but respond to norm violations by means of various sanctioning mechanisms.
This seminar focuses on how the responsibility of autonomous systems and multi-agend systems can be defined, modelled, analysed and computed. The participants come from the disciplines mentioned above and reflect the interdisciplinary nature of the seminar.
License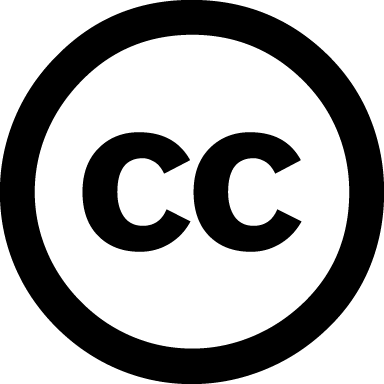 Creative Commons BY 3.0 DE

Mehdi Dastani, Jürgen Dix, Harko Verhagen, and Serena Villata
Dagstuhl-Seminar Series
Classification
Artificial Intelligence / Robotics
Semantics / Formal Methods
Software Engineering
Keywords
Responsibility
Autonomous Systems
Norm-based systems
Control and Coordination
---
Bücher der Teilnehmer
Buchausstellung im Erdgeschoss der Bibliothek
(nur in der Veranstaltungswoche).
In der Reihe Dagstuhl Reports werden alle Dagstuhl-Seminare und Dagstuhl-Perspektiven-Workshops dokumentiert. Die Organisatoren stellen zusammen mit dem Collector des Seminars einen Bericht zusammen, der die Beiträge der Autoren zusammenfasst und um eine Zusammenfassung ergänzt.
Download
Übersichtsflyer (PDF).
Es besteht weiterhin die Möglichkeit, eine umfassende Kollektion begutachteter Arbeiten in der Reihe Dagstuhl Follow-Ups zu publizieren.
Bitte informieren Sie uns, wenn eine Veröffentlichung ausgehend von
Ihrem Seminar entsteht. Derartige Veröffentlichungen werden von uns in der Rubrik Dagstuhl's Impact separat aufgelistet und im Erdgeschoss der Bibliothek präsentiert.
---
Seminar Homepage : Letzte Änderung 16.08.2018, 03:06 Uhr