Seminar Homepage : Druckversion
---
https://www.dagstuhl.de/18161
15. – 20. April 2018, Dagstuhl-Seminar 18161
Visualization of Biological Data - Crossroads
Organisatoren
Jan Aerts (KU Leuven, BE)
Nils Gehlenborg (Harvard University, US)
Georgeta Elisabeta Marai (University of Illinois – Chicago, US)
Kay Katja Nieselt (Universität Tübingen, DE)
Auskunft zu diesem Dagstuhl-Seminar erteilt
Dagstuhl Service Team
Dokumente
Teilnehmerliste
Gemeinsame Dokumente
Programm des Dagstuhl-Seminars [pdf] (Aktualisieren)

(Zum Einloggen bitte Seminarnummer und Zugangscode verwenden)
Motivation
The rapidly expanding application of experimental high-throughput and high-resolution methods in biology is creating enormous challenges for the visualization of biological data. To meet these challenges, a large variety of expertise from the visualization, bioinformatics and biology domains is required. These encompass visualization and design knowledge, algorithm design, strong implementation skills for analyzing and visualizing big data, statistical knowledge, and specific domain knowledge for different application problems. In particular, it is of increasing importance to develop powerful and integrative visualization methods combined with computational analytical methods. Furthermore, because of the growing relevance of visualization for bioinformatics, teaching visualization should also become part of the bioinformatics curriculum.
With this Dagstuhl Seminar we want to continue the process of community building across the disciplines of biology, bioinformatics, and visualization. We aim to bring together researchers from the different domains to discuss how to continue the BioVis interdisciplinary dialogue, to foster the development of an international community, to discuss the state-of-the-art and identify areas of research that might benefit from joint efforts of all groups involved.
Thus during the seminar we envision to address the following topics:
Challenges in the integrative and visual analysis of high-dimensional and complex medicine data
Visual analysis of stochastic biological networks
Beyond genomes: visual representations of metagenomes and pangenomes
On the BioVis crossroads: Continued collaborations between the visualization and bioinformatics communities
Designing a curriculum for teaching visualization in bioinformatics
While emphasis of topics is put on different, highly challenging problems in biology, it is also envisioned to identify newly needed visualization paradigms and developments that can help to solve these challenges. Thus further topics may be added, depending on the specific interest of the participants.
As one outcome of the seminar, we plan to summarize the results in a white paper, in which the computational, the visualization and the application domain aspects are collected and published to not only ensure that a broad audience is reached but also that our crossroads journey may continue.
License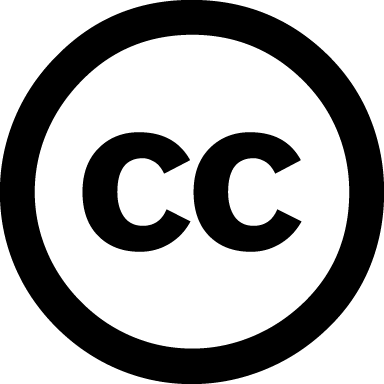 Creative Commons BY 3.0 DE

Jan Aerts, Nils Gehlenborg, Georgeta Elisabeta Marai, and Kay Nieselt
Related Dagstuhl-Seminar
Classification
Bioinformatics
Data Structures / Algorithms / Complexity
Keywords
Visualisation
Visual Analytics
Sequence analysis
Omics
Imaging
---
Bücher der Teilnehmer
Buchausstellung im Erdgeschoss der Bibliothek
(nur in der Veranstaltungswoche).
In der Reihe Dagstuhl Reports werden alle Dagstuhl-Seminare und Dagstuhl-Perspektiven-Workshops dokumentiert. Die Organisatoren stellen zusammen mit dem Collector des Seminars einen Bericht zusammen, der die Beiträge der Autoren zusammenfasst und um eine Zusammenfassung ergänzt.
Download
Übersichtsflyer (PDF).
Es besteht weiterhin die Möglichkeit, eine umfassende Kollektion begutachteter Arbeiten in der Reihe Dagstuhl Follow-Ups zu publizieren.
Bitte informieren Sie uns, wenn eine Veröffentlichung ausgehend von
Ihrem Seminar entsteht. Derartige Veröffentlichungen werden von uns in der Rubrik Dagstuhl's Impact separat aufgelistet und im Erdgeschoss der Bibliothek präsentiert.
---
Seminar Homepage : Letzte Änderung 22.09.2018, 16:56 Uhr