Seminar Homepage : Druckversion
---
https://www.dagstuhl.de/18152
08. – 13. April 2018, Dagstuhl-Seminar 18152
Blockchains, Smart Contracts and Future Applications
Organisatoren
Foteini Baldimtsi (George Mason University – Fairfax, US)
Stefan Katzenbeisser (TU Darmstadt, DE)
Volkmar Lotz (SAP Labs France – Mougins, FR)
Edgar Weippl (Secure Business Austria Research, AT)
Auskunft zu diesem Dagstuhl-Seminar erteilt
Dagstuhl Service Team
Dokumente
Teilnehmerliste
Gemeinsame Dokumente
Programm des Dagstuhl-Seminars (Hochladen)

(Zum Einloggen bitte Seminarnummer und Zugangscode verwenden)
Motivation
In its beginnings, the technical and socio-economical feasibility of Bitcoin was met with much skepticism; however, this has since changed as both research and practice have outlined the merits of distributed ledger technologies, commonly referred to as "blockchains". Possible applications of blockchains reach from decentralized settlement layers over complex smart contract systems to tailored authenticated data structures that implement systems for identity or supply chain management. Nevertheless, beyond the immediate opportunities and applications lie many open questions regarding the long-term perspective of both permissionless and permissioned blockchain technologies. For example, while scalability and sustainability are currently topics of active research and development, other aspects such as usability, interoperability and cryptoeconomics have received considerably less attention. In order to anticipate and address future key topics and questions related to blockchain technologies, this seminar strives to provide an interdisciplinary breeding ground.
We will focus on future applications and developments of this technology and discuss how such complex systems can thrive over a long period of time. Thereby, we start our seminar by outlining and collecting current and potentially future issues from the diverse viewpoints of the participants. These issues include not only current limitations of the underlying technologies, but also problems encountered in real-world applications.
As an example, consider the various social, economic, legal and technological uncertainties and problems that have arisen as a consequence of the recent contentious forks in both the Bitcoin (August 2017) and Ethereum (July 2016) networks. While the possibility of such forks was previously well known, it can be argued that provisionary measures and research on effectively dealing with them was immature and could have been addressed much sooner. In any case, the ramifications of these events have and will continue to influence the discussion and development of blockchain technologies.
After establishing the relevant issues, they are grouped into approximately five categories and will serve as a rough guideline for the rest of the seminar. Based on these categories, subgroups of participants will be formed to discuss a specific set of topics. Over the course of the seminar, participants are encouraged to move between groups and provide input to various topics. We thus hope to enrich the discussion with different viewpoints and facilitate a rewarding range of outcomes. The goal of the seminar is to develop a shared and open agenda that shapes and directs research and development in the area of distributed ledger technologies to face current and future challenges as well as contribute to the positive development of this field.
In terms of daily schedule, we plan to strike a balance between group discussions (approx. two hours per session) and individual working time in order to give the participants opportunity for exchange as well as reflection. Short presentations given by participants to fuel a debate are welcome. In accordance with the philosophy of Dagstuhl seminars, we want to provide a balanced and inspiring environment for thought and discussion.
License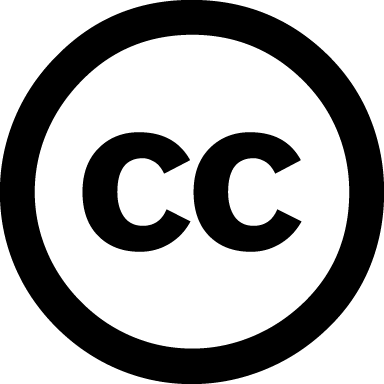 Creative Commons BY 3.0 DE

Foteini Baldimtsi, Aljosha Judmayer, Stefan Katzenbeisser, Volkmar Lotz, Nicholas Stifter, Edgar Weippl, and Alexei Zamyatin
Classification
Security / Cryptology
Society / Human-computer Interaction
Software Engineering
Keywords
Blockchains
Smart Contracts
Cryptographic Currency
Incentive Engineering
Consensus Algorithms
---
Bücher der Teilnehmer
Buchausstellung im Erdgeschoss der Bibliothek
(nur in der Veranstaltungswoche).
In der Reihe Dagstuhl Reports werden alle Dagstuhl-Seminare und Dagstuhl-Perspektiven-Workshops dokumentiert. Die Organisatoren stellen zusammen mit dem Collector des Seminars einen Bericht zusammen, der die Beiträge der Autoren zusammenfasst und um eine Zusammenfassung ergänzt.
Download
Übersichtsflyer (PDF).
Es besteht weiterhin die Möglichkeit, eine umfassende Kollektion begutachteter Arbeiten in der Reihe Dagstuhl Follow-Ups zu publizieren.
Bitte informieren Sie uns, wenn eine Veröffentlichung ausgehend von
Ihrem Seminar entsteht. Derartige Veröffentlichungen werden von uns in der Rubrik Dagstuhl's Impact separat aufgelistet und im Erdgeschoss der Bibliothek präsentiert.
---
Seminar Homepage : Letzte Änderung 22.09.2018, 20:24 Uhr