Seminar Homepage : Druckversion
---
https://www.dagstuhl.de/18052
28. Januar – 02. Februar 2018, Dagstuhl Seminar 18052
Genetic Improvement of Software
Organisatoren
Stephanie Forrest (Arizona State University – Tempe, US)
William B. Langdon (University College London, GB)
Claire Le Goues (Carnegie Mellon University – Pittsburgh, US)
Justyna Petke (University College London, GB)
Auskunft zu diesem Dagstuhl Seminar erteilt
Dagstuhl Service Team
Dokumente
Teilnehmerliste
Gemeinsame Dokumente
Programm des Dagstuhl Seminars (Hochladen)

(Zum Einloggen bitte Seminarnummer und Zugangscode verwenden)
Motivation
Recent work on Genetic Improvement (GI) has covered automatic bug repair and improving both functional and non-functional properties of existing software code.
Non-functional improvements have included radical speeds ups and (particularly for low resource computational motes and mobile computing) reducing energy consumption, and memory footprint.
In addition to automatic bug fixing, functional improvements have included growing and grafting in new functionality, automatic porting to new hardware (often parallel hardware such as GPU and SSE vector instructions), automatic tuning and transplanting functionality from existing often open source repositories like GitHub.
These are exciting times but as highlighted by the recent Dagstuhl Seminar on Automated Program Repair (17022), there is a risk that lessons learnt in one area will only be exploited by that area. Therefore this Dagstuhl Seminar will draw participants from all corners of GI to contribute their thoughts on experiences, tools, datasets and benchmarks, validation, theoretical analysis and the ways forward.
What will programming look like in ten years' time? How will GI in 2018 be thought of in 2038 or in 2050?
The seminar will focus on various genetic improvement approaches and related areas where software has been reused for purpose of automated software improvement. The proposed topics of discussion include:
software mutational robustness
program repair
non-functional software property improvement
search-based approaches for software improvement
data mining for GI
License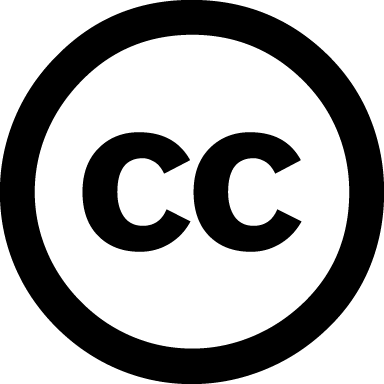 Creative Commons BY 3.0 DE

Stephanie Forrest, William B. Langdon, Claire Le Goues, and Justyna Petke
Classification
Soft Computing / Evolutionary Algorithms
Software Engineering
Keywords
Genetic improvement
Search-based software engineering
Software optimisation
Evolutionary improvement
Automated software improvement
Automated program repair
Evolutionary computation
Genetic programming
---
Bücher der Teilnehmer
Buchausstellung im Erdgeschoss der Bibliothek
(nur in der Veranstaltungswoche).
In der Reihe Dagstuhl Reports werden alle Dagstuhl-Seminare und Dagstuhl-Perspektiven-Workshops dokumentiert. Die Organisatoren stellen zusammen mit dem Collector des Seminars einen Bericht zusammen, der die Beiträge der Autoren zusammenfasst und um eine Zusammenfassung ergänzt.
Download
Übersichtsflyer (PDF).
Es besteht weiterhin die Möglichkeit, eine umfassende Kollektion begutachteter Arbeiten in der Reihe Dagstuhl Follow-Ups zu publizieren.
Bitte informieren Sie uns, wenn eine Veröffentlichung ausgehend von
Ihrem Seminar entsteht. Derartige Veröffentlichungen werden von uns in der Rubrik Dagstuhl's Impact separat aufgelistet und im Erdgeschoss der Bibliothek präsentiert.
---
Seminar Homepage : Letzte Änderung 19.07.2018, 14:57 Uhr