Seminar Homepage : Druckversion
---
https://www.dagstuhl.de/18031
14. – 19. Januar 2018, Dagstuhl Seminar 18031
Personalized Multiobjective Optimization: An Analytics Perspective
Organisatoren
Kathrin Klamroth (Universität Wuppertal, DE)
Joshua D. Knowles (University of Birmingham, GB)
Günter Rudolph (TU Dortmund, DE)
Margaret M. Wiecek (Clemson University, US)
Auskunft zu diesem Dagstuhl Seminar erteilt
Dagstuhl Service Team
Dokumente
Dagstuhl Report, Volume 8, Issue 1

Teilnehmerliste
Gemeinsame Dokumente
Dagstuhl Seminar Wiki
Programm des Dagstuhl Seminars [pdf]

(Zum Einloggen bitte Seminarnummer und Zugangscode verwenden)
Motivation
The purpose of multiobjective optimization is to develop methods that can solve problems having a number of (conflicting) optimization criteria and constraints, providing a multitude of solution alternatives, rather than pursuing only one "optimal" solution. In this aim the field is highly successful: its methods have a track record of improving decision making across a broad swath of applications, indeed wherever there are conflicting goals or objectives. Yet, since multiobjective optimization has focused almost exclusively on serving a single "decision maker", providing solutions merely as potential (not actual) alternatives, it is not presently a technology that can serve mass markets with mass solutions. A new approach is needed if we are to fulfil the demanding aims of mass-customization, product/service variation and personalization we see today in areas such as engineering, planning, operations, investment, media and Web services, and healthcare. Taking the first steps, this Dagstuhl Seminar will explore an "Analytics" perspective already proven in handling large-scale pervasive data, and seek to build the scientific foundations for delivering efficient and effective (even optimal) mass-personalization.
The seminar will be organized around three application challenges which distinguish between different ways that personalization can be needed or delivered in an optimization and decision-making setting. These are
platform design and product lines,
responsive and online personalization, and
complex networks of decision makers.
All three topics provide a number of challenges in common, as well as distinctive aspects, and all will benefit from the input of researchers from a variety of backgrounds and interests across Evolutionary Multiobjective Optimization (EMO) and Multiple Criteria Decision Making (MCDM).
During this Dagstuhl Seminar, the three application challenges will be crosslinked with three research domains that constitute the methodological core of multiobjective optimization and have been the foundation for the discussions at the previous Dagstuhl Seminars.
Model building, approximation, and representation comprising theoretical aspects, interwoven systems, set based optimization, interrelating decision space and objective space, robustness and noise handling, and analytics.
Preference modelling comprising problem structuring and formulation, preference elicitation and learning, preference models and trade-offs, group decision making, high-dimensional problems, interwoven systems, and analytics.
Algorithm design and efficiency comprising complexity, handling very large data, high-dimensional problems (many objective functions), evolutionary vs exact approaches (and hybrids), and analytics.
This Seminar carries on a series of five previous Dagstuhl Seminars (04461, 06501, 09041, 12041 and 15031) that were focused on Multiobjective Optimization. Our major goal is to further strengthen the links between the EMO and MCDM communities, and to advance both theoretical understanding and computational techniques in multiobjective optimization.
License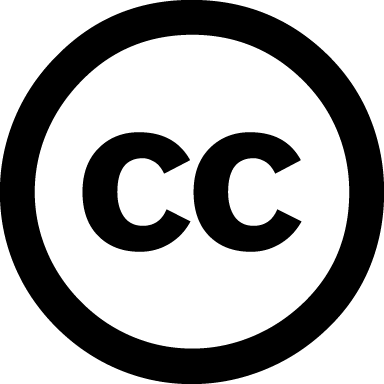 Creative Commons BY 3.0 DE

Kathrin Klamroth, Joshua D. Knowles, Günter Rudolph, and Margaret M. Wiecek
Dagstuhl Seminar Series
Classification
Modelling / Simulation
Optimization / Scheduling
Soft Computing / Evolutionary Algorithms
Keywords
Multiobjective optimization
MCDM
EMO
Distributed decision making
Large data
---
Bücher der Teilnehmer
Buchausstellung im Erdgeschoss der Bibliothek
(nur in der Veranstaltungswoche).
In der Reihe Dagstuhl Reports werden alle Dagstuhl-Seminare und Dagstuhl-Perspektiven-Workshops dokumentiert. Die Organisatoren stellen zusammen mit dem Collector des Seminars einen Bericht zusammen, der die Beiträge der Autoren zusammenfasst und um eine Zusammenfassung ergänzt.
Download
Übersichtsflyer (PDF).
Es besteht weiterhin die Möglichkeit, eine umfassende Kollektion begutachteter Arbeiten in der Reihe Dagstuhl Follow-Ups zu publizieren.
Bitte informieren Sie uns, wenn eine Veröffentlichung ausgehend von
Ihrem Seminar entsteht. Derartige Veröffentlichungen werden von uns in der Rubrik Dagstuhl's Impact separat aufgelistet und im Erdgeschoss der Bibliothek präsentiert.
---
Seminar Homepage : Letzte Änderung 22.07.2018, 09:00 Uhr