Seminar Homepage : Druckversion
---
http://www.dagstuhl.de/17441
29. Oktober – 03. November 2017, Dagstuhl Seminar 17441
Big Stream Processing Systems
Organisatoren
Tilmann Rabl (TU Berlin, DE)
Sherif Sakr (KSAU – Riyadh, SA)
Koordinatoren
Martin Hirzel (IBM TJ Watson Research Center – Yorktown Heights, US)
Auskunft zu diesem Dagstuhl Seminar erteilt
Dagstuhl Service Team
Dokumente
Teilnehmerliste
Gemeinsame Dokumente

Motivation
Currently, the world is entirely living in the era of the information age. The world is progressively moving towards being a data-driven society where data is the most valuable asset. Therefore, the digital transformation is representing a revolution that cannot be missed. It is significantly transforming and changing various aspects in our modern life including the way we live, socialize, think, work, do business, conduct research and govern society. The digital transformation is characterized through the enormous amounts of data that are produced and analyzed. Big data has commonly been characterized by the defining 3V's properties which refer to huge in Volume, consisting of terabytes or petabytes of data; high in Velocity, being created in or near real time; and diversity in Variety of type, being structured and unstructured in nature.
As the world gets more instrumented and connected, we are witnessing a flood of digital data that is getting generated, in a high velocity, from different hardware (e.g., sensors) or software in the format of streams of data. Examples of this phenomena are crucial for several applications and domains including financial markets, surveillance systems, manufacturing, smart cities and scalable monitoring infrastructure. In these applications and domains, there is a crucial requirement to collect, process, and analyse big streams of data in order to extract valuable information, discover new insights in real-time and to detect emerging patterns and outliers.
Stream computing is a new paradigm necessitated by new data generating scenarios, such as the ubiquity of mobile devices, location services, and sensor pervasiveness. In general, stream processing systems support a large class of applications (e.g., financial markets, surveillance systems, manufacturing, smart cities and scalable monitoring infrastructure) in which data are generated from multiple sources and are pushed asynchronously to servers which are responsible for processing them. Recently, several systems (e.g., Apache Storm, Apache Heron, Apache Flink, Spark Streamin, Apache Apex) have been introduced to tackle the real-time processing of big streaming data. However, there are several challenges and open problems that need to be addressed in order improve the state-of-the- art in this domain and push big stream processing systems to make them widely used by large number of users and enterprises. Thus, this application proposes a seminar bringing together researchers, developers and practitioners actively working in this domain to discuss very relevant open challenges in this domain with a focus on two main topics: benchmarking and high-level declarative programming abstracts of big streaming jobs.
License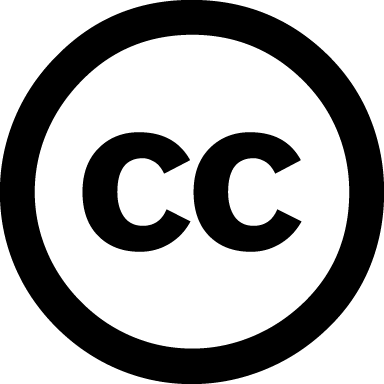 Creative Commons BY 3.0 DE

Irini Fundulaki, Tilmann Rabl, and Sherif Sakr
Classification
Data Bases / Information Retrieval
Optimization / Scheduling
Programming Languages / Compiler
Keywords
Big Data
Big Streams
Stream Processing Systems
Benchmarking
Declarative Programming
---
Bücher der Teilnehmer
Buchausstellung im Erdgeschoss der Bibliothek
(nur in der Veranstaltungswoche).
In der Reihe Dagstuhl Reports werden alle Dagstuhl-Seminare und Dagstuhl-Perspektiven-Workshops dokumentiert. Die Organisatoren stellen zusammen mit dem Collector des Seminars einen Bericht zusammen, der die Beiträge der Autoren zusammenfasst und um eine Zusammenfassung ergänzt.
Download
Übersichtsflyer (PDF).
Es besteht weiterhin die Möglichkeit, eine umfassende Kollektion begutachteter Arbeiten in der Reihe Dagstuhl Follow-Ups zu publizieren.
Bitte informieren Sie uns, wenn eine Veröffentlichung ausgehend von
Ihrem Seminar entsteht. Derartige Veröffentlichungen werden von uns in der Rubrik Dagstuhl's Impact separat aufgelistet und im Erdgeschoss der Bibliothek präsentiert.
---
Seminar Homepage : Letzte Änderung 21.03.2018, 19:47 Uhr