Seminar Homepage : Druckversion
---
https://www.dagstuhl.de/17421
15. – 20. Oktober 2017, Dagstuhl-Seminar 17421
Computational Proteomics
Organisatoren
Bernhard Küster (TU München, DE)
Kathryn Lilley (University of Cambridge, GB)
Lennart Martens (Ghent University, BE)
Auskunft zu diesem Dagstuhl-Seminar erteilt
Dagstuhl Service Team
Dokumente
Dagstuhl Report, Volume 7, Issue 10

Motivationstext
Teilnehmerliste
Gemeinsame Dokumente
Dagstuhl's Impact: Dokumente verfügbar
Programm des Dagstuhl-Seminars [pdf]

Summary
The Dagstuhl Seminar 17421 "Computational Proteomics" discussed in-depth the current challenges facing the field of computational proteomics, while at the same time reaching out across the field's borders to engage with other computational omics fields at the joint interfaces. The issues that were discussed reflect the emergence of novel applications within the field of proteomics, notably proteogenomics (the identification of proteins based on sequence data obtained from prior genomics and/or transcriptomics analyses), and metaproteomics (the study of the combined proteome across an entire community of (micro-)organisms). These two new proteomics approaches share several challenges, which predominantly revolve around the sensitive identification of proteins from large databases while maintaining an acceptably low false discovery rate (FDR). The ramifications of these issues, and possible solutions, were first introduced in short but thought-provoking talks, followed by a plenary discussion to delineate the initial discussion sub-topics. Afterwards, working groups addressed these initial considerations in great detail.
In addition, both proteogenomics and metaproteomics suffer from coverage issues, as neither is currently capable of providing anywhere near a complete view on the true complexity of the (meta-)proteome. This issue is exacerbated by the fact that the true extent of the proteome remains unknown, and is likely to be time-dependent as well. As a result, a separate working group was created to discuss the issues and possible remedies related to proteome coverage.
The field of proteomics has, however, not only extended into novel application areas, but meanwhile also continues to see a strong development of novel technologies. Over the past few years, the most impactful of these is data-independent acquisition (DIA), which comes with its own unique computational challenges. On the one hand, the analysis of DIA data currently relies heavily on spectral libraries, which have so far been a rather niche product in proteomics (as opposed to, for instance, metabolomics, where spectral libraries have a much longer and much more fruitful history), while on the other hand, FDR estimation remains contested in DIA approaches. As a result, two further working groups were established during the seminar, one on the applications for, and methods to create spectral libraries, and the other on the specific challenge of calculating a reliable FDR when performing spectral library searching.
Another key topic of the seminar was the (orthogonal) re-use of public proteomics data, which focused on the provision of metadata for the assembled proteomics data, as this is the key bottleneck facing researchers who wish to perform large-scale re-analysis of public proteomics data, especially when the objective is to obtain biological knowledge. A working group was therefore created to explore the issues with metadata provision, and to explore means to ameliorate the current suboptimal metadata reporting situation.
Throughout the seminar, the topic of visualizing the acquired data and the obtained results cropped up with regularity. A corresponding working group was therefore set up to delineate the state-of-the-art in proteomics data visualization, and to explore the issues with, and opportunities of advanced visualizations in proteomics.
As a last core topic, a short introductory talk and subsequent working group was dedicated to the education of computational proteomics researchers, with special focus on their ability to work at the interfaces with other omics fields (genomics, transcriptomics, and metabolomics). This working group assembled an extensive list of already available materials, along with an overview of the different roles and specializations that can be found across informaticians, bio-informaticians, and biologists, and how each field should evolve in order to bring these more closely together in the future.
In addition to abovementioned topic introduction talks, and the associated working groups, two talks illustrated specific topics of the seminar. Paul Wilmes showed his recent work in bringing metaproteomics together with advanced metatranscriptomics and metagenomics, showing that the flexible use of sequence assembly graphs at the nucleotide level opens up many highly interesting possibilities at the proteome level through enhanced identification. Nevertheless, it was observed that there is strong enrichment for genes with unknown function at the protein identification level, highlighting quite clearly that we have yet to achieve a more complete biochemical understanding of microbial ecosystems. Finally, Magnus Palmblad delighted the participants with a highly original talk on the exploration of mass spectrometry data (of both peptides as well as small molecules) through the five senses (sight, hearing, touch, smell, and taste).
License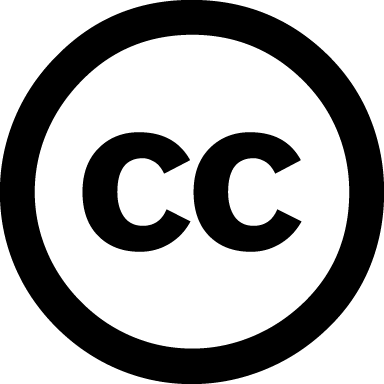 Creative Commons BY 3.0 Unported license
Lennart Martens
Dagstuhl-Seminar Series
Classification
Keywords
Computational Mass Spectrometry
Proteomics
Computational Biology
Integrative Bioinformatics
Large Scale Public Data
---
Bücher der Teilnehmer
Buchausstellung im Erdgeschoss der Bibliothek
(nur in der Veranstaltungswoche).
In der Reihe Dagstuhl Reports werden alle Dagstuhl-Seminare und Dagstuhl-Perspektiven-Workshops dokumentiert. Die Organisatoren stellen zusammen mit dem Collector des Seminars einen Bericht zusammen, der die Beiträge der Autoren zusammenfasst und um eine Zusammenfassung ergänzt.
Download
Übersichtsflyer (PDF).
Es besteht weiterhin die Möglichkeit, eine umfassende Kollektion begutachteter Arbeiten in der Reihe Dagstuhl Follow-Ups zu publizieren.
Bitte informieren Sie uns, wenn eine Veröffentlichung ausgehend von
Ihrem Seminar entsteht. Derartige Veröffentlichungen werden von uns in der Rubrik Dagstuhl's Impact separat aufgelistet und im Erdgeschoss der Bibliothek präsentiert.
---
Seminar Homepage : Letzte Änderung 18.10.2018, 14:37 Uhr