Seminar Homepage : Druckversion
---
https://www.dagstuhl.de/17392
24. – 29. September 2017, Dagstuhl-Seminar 17392
Body-Centric Computing
Organisatoren
Steve Benford (University of Nottingham, GB)
Kristina Höök (KTH Royal Institute of Technology – Stockholm, SE)
Florian Mueller (RMIT University – Melbourne, AU)
Dag Svanaes (NTNU – Trondheim, NO)
Auskunft zu diesem Dagstuhl-Seminar erteilt
Dagstuhl Service Team
Dokumente
Motivationstext
Teilnehmerliste
Gemeinsame Dokumente
Dagstuhl's Impact: Dokumente verfügbar

Press Room
Summary
The rise of technology that can support the active human body - in contrast to the previously prevalent paradigm of interacting with computers while sitting still - such as wearables, quantified self systems and mobile computing highlights an opportunity for a new era of "body-centric computing". However, most work in this area has taken quite an instrumental perspective, focusing on achieving extrinsic performance objectives. Phenomenology, however, highlights that it is also important to support the experiential perspective of living an active life, that is, technology should also help people focus on their lived experiences to deepen their understanding and engagement with their own bodies. We find that despite the work on embodiment, the use of technology to support the corporeal, pulsating, felt body has been notably absent. We believe the reason for this is due to limited knowledge about how to understand, analyse and correlate the vast amount of data from the various sensors worn by individuals and populations in real-time so that we can present it in a way that it supports people's felt experience. In order to drive such an agenda that supports both instrumental and experiential perspectives of the active human body, this seminar brought together leading experts from industry and academia, including those who are central to the development of products and ideas relating to wearables, mobile computing, quantified self, data analysis and visualization, sports science, exertion games, computer sports science as well as phenomenology. The goal was to address key questions around the use of sensor data to support both instrumental and experiential perspective of the active human body and to jump-start collaborations between people from different backgrounds to pioneer new approaches for a body-centric computing future.
License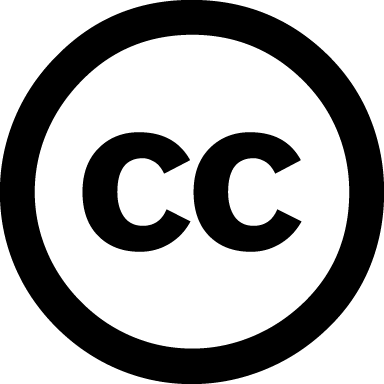 Creative Commons BY 3.0 Unported license
Florian Mueller, Josh Andres, Joseph Marshall and Dag Svanes
Classification
Mobile Computing
Society / Human-computer Interaction
Keywords
Embodiment
Mobile computing
Quantified self
---
Bücher der Teilnehmer
Buchausstellung im Erdgeschoss der Bibliothek
(nur in der Veranstaltungswoche).
In der Reihe Dagstuhl Reports werden alle Dagstuhl-Seminare und Dagstuhl-Perspektiven-Workshops dokumentiert. Die Organisatoren stellen zusammen mit dem Collector des Seminars einen Bericht zusammen, der die Beiträge der Autoren zusammenfasst und um eine Zusammenfassung ergänzt.
Download
Übersichtsflyer (PDF).
Es besteht weiterhin die Möglichkeit, eine umfassende Kollektion begutachteter Arbeiten in der Reihe Dagstuhl Follow-Ups zu publizieren.
Bitte informieren Sie uns, wenn eine Veröffentlichung ausgehend von
Ihrem Seminar entsteht. Derartige Veröffentlichungen werden von uns in der Rubrik Dagstuhl's Impact separat aufgelistet und im Erdgeschoss der Bibliothek präsentiert.
---
Seminar Homepage : Letzte Änderung 23.01.2019, 16:20 Uhr