Seminar Homepage : Druckversion
---
https://www.dagstuhl.de/17272
02. – 05. Juli 2017, Dagstuhl-Seminar 17272
Citizen Science: Design and Engagement
Organisatoren
Irene Celino (CEFRIEL – Milan, IT)
Oscar Corcho (Polytechnic University of Madrid, ES)
Franz Hölker (IGB – Berlin, DE)
Elena Simperl (University of Southampton, GB)
Auskunft zu diesem Dagstuhl-Seminar erteilt
Dagstuhl Service Team
Dokumente
Dagstuhl Report, Volume 7, Issue 7

Motivationstext
Teilnehmerliste
Gemeinsame Dokumente

Press Room
Summary
Citizen science is an approach to science that is enlisting the help of millions of volunteers across a range of academic disciplines to complete tasks that would have otherwise been unfeasible to tackle using expert time or computational methods [2]. While it is a popular and effective way to solve various problems, with many examples of incredible success [3, 1], there remains a number of ongoing challenges that must be addressed in order to ensure the validity of citizen science as a widespread approach to research. The aim of this workshop - organised in partnership with the SOCIAM and Stars4All projects - was to discuss and explore aspects of the future of citizen science, focusing on design factors and engagement strategies, although this naturally required a holistic assessment of citizen science projects, platforms and applications as a whole.
References
Jeehung Lee, Wipapat Kladwang, Minjae Lee, Daniel Cantu, Martin Azizyan, Hanjoo Kim, Alex Limpaecher, Snehal Gaikwad, Sungroh Yoon, Adrien Treuille et al. RNA Design Rules from a Massive Open Laboratory. Proceedings of the National Academy of Sciences, National Academy of Sciences, 111; 6, 2122–2127, 2014.
Chris J Lintott, Kevin Schawinski, Anže Slosar, Kate Land, Bamford Steven, Daniel Thomas, Jordan M Raddick, Robert C Nichol, Alex Szalay and Dan Andreescu et al. Galaxy Zoo: morphologies derived from visual inspection of galaxies from the Sloan Digital Sky Survey. Monthly Notices of the Royal Astronomical Society, Blackwell Publishing Ltd Oxford, UK, 389; 3, 1179–1189, 2008.
Chris J Lintott, Kevin Schawinski, William Keel, Hanny Van Arkel, Nicola Bennert, Edward Edmondson, Daniel Thomas, Daniel JB Smith, Peter D Herbert, Matt J Jarvis et al. Galaxy Zoo:'Hanny's Voorwerp', a quasar light echo?. Monthly Notices of the Royal Astronomical Society, Blackwell Publishing Ltd Oxford, UK, 399; 1, 129–140,2009. 17272
License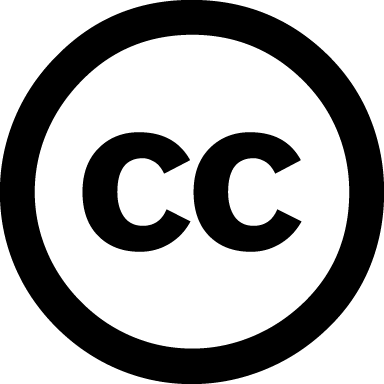 Creative Commons BY 3.0 Unported license
Irene Celino, Oscar Corcho, Franz Hölker, and Elena Simperl
Classification
Artificial Intelligence / Robotics
Society / Human-computer Interaction
Keywords
Citizen science
Online community
Crowdsourcing
Open sciencee
Human computation
Incentives engineering
Data analytics
Gamification
---
Bücher der Teilnehmer
Buchausstellung im Erdgeschoss der Bibliothek
(nur in der Veranstaltungswoche).
In der Reihe Dagstuhl Reports werden alle Dagstuhl-Seminare und Dagstuhl-Perspektiven-Workshops dokumentiert. Die Organisatoren stellen zusammen mit dem Collector des Seminars einen Bericht zusammen, der die Beiträge der Autoren zusammenfasst und um eine Zusammenfassung ergänzt.
Download
Übersichtsflyer (PDF).
Es besteht weiterhin die Möglichkeit, eine umfassende Kollektion begutachteter Arbeiten in der Reihe Dagstuhl Follow-Ups zu publizieren.
Bitte informieren Sie uns, wenn eine Veröffentlichung ausgehend von
Ihrem Seminar entsteht. Derartige Veröffentlichungen werden von uns in der Rubrik Dagstuhl's Impact separat aufgelistet und im Erdgeschoss der Bibliothek präsentiert.
---
Seminar Homepage : Letzte Änderung 22.10.2018, 17:23 Uhr