Seminar Homepage : Druckversion
---
https://www.dagstuhl.de/17252
18. – 21. Juni 2017, Dagstuhl-Seminar 17252
Computational Challenges in RNA-Based Gene Regulation: Protein-RNA Recognition, Regulation and Prediction
Organisatoren
Rolf Backofen (Universität Freiburg, DE)
Yael Mandel-Gutfreund (Technion – Haifa, IL)
Uwe Ohler (Max-Delbrück-Centrum – Berlin, DE)
Gabriele Varani (University of Washington – Seattle, US)
Auskunft zu diesem Dagstuhl-Seminar erteilt
Dagstuhl Service Team
Dokumente
Dagstuhl Report, Volume 7, Issue 6

Motivationstext
Teilnehmerliste
Gemeinsame Dokumente
Programm des Dagstuhl-Seminars [pdf]

Summary
All living organism must be able to differentially regulate the expression of genes encoded in their genome. Genes are first transcribed into RNA, which are either translated to proteins or functionally active as non-coding RNAs. Beside the direct regulation of the transcription of DNA into RNA, an important additional layer is the direct regulation of RNAs by RNA binding proteins (RBPs). This layer of regulation controls cellular decisions as part of gene expression networks composed of both proteins and RNAs. While being a dark matter of the cell for a long time, recent years have shown the development of sophisticated high throughput experimental technologies that greatly increased our understanding of protein-RNA recognition and regulation. Nevertheless, the quantitative molecular understanding of the transcriptome-level processes remains very limited. Especially complexity extbf{(both in the form of data as in the required computational approaches)} limits the exploitation of these advances towards a quantitative understanding of post-transcriptional regulation. The objective of the seminar to discuss urgently needed computational approaches allowing to exploit the wealth of new data. More specifically, the seminar focused on
addressing major computational challenges in this field
mining the extensive genomic information on RNA and associated proteins
investigation of RNA-protein interactions on an atomic level
quantitative prediction of cellular regulatory networks and their dynamics.
License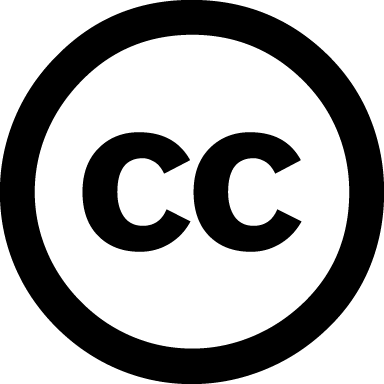 Creative Commons BY 3.0 Unported license
Rolf Backofen, Yael Mandel-Gutfreund, Uwe Ohler, and Gabriele Varani
Related Dagstuhl-Seminar
Classification
Bioinformatics
Data Bases / Information Retrieval
Data Structures / Algorithms / Complexity
Keywords
RNA-protein interaction
Machine learning
Genomic and transcriptomic data mining
Gene expression networks
RNA structure prediction
Quantitative biology
---
Bücher der Teilnehmer
Buchausstellung im Erdgeschoss der Bibliothek
(nur in der Veranstaltungswoche).
In der Reihe Dagstuhl Reports werden alle Dagstuhl-Seminare und Dagstuhl-Perspektiven-Workshops dokumentiert. Die Organisatoren stellen zusammen mit dem Collector des Seminars einen Bericht zusammen, der die Beiträge der Autoren zusammenfasst und um eine Zusammenfassung ergänzt.
Download
Übersichtsflyer (PDF).
Es besteht weiterhin die Möglichkeit, eine umfassende Kollektion begutachteter Arbeiten in der Reihe Dagstuhl Follow-Ups zu publizieren.
Bitte informieren Sie uns, wenn eine Veröffentlichung ausgehend von
Ihrem Seminar entsteht. Derartige Veröffentlichungen werden von uns in der Rubrik Dagstuhl's Impact separat aufgelistet und im Erdgeschoss der Bibliothek präsentiert.
---
Seminar Homepage : Letzte Änderung 22.10.2018, 22:20 Uhr