Seminar Homepage : Druckversion
---
https://www.dagstuhl.de/17202
14. – 19. Mai 2017, Dagstuhl-Seminar 17202
Challenges and Opportunities of User-Level File Systems for HPC
Organisatoren
André Brinkmann (Universität Mainz, DE)
Kathryn Mohror (LLNL – Livermore, US)
Weikuan Yu (Florida State University – Tallahassee, US)
Auskunft zu diesem Dagstuhl-Seminar erteilt
Dagstuhl Service Team
Dokumente
Dagstuhl Report, Volume 7, Issue 5

Motivationstext
Teilnehmerliste
Gemeinsame Dokumente

Summary
The primary goal of this Dagstuhl Seminar was to bring together experts in I/O performance, file systems, and storage, and collectively explore the space of current and future problems and solutions for I/O on hierarchical storage systems. We had a lively week of learning about each other's approaches as well as unique I/O use cases that can influence the design of a community-driven file and storage system standards. We also engaged in several informal, in-depth discussions on questions surrounding how we should best move forward in the I/O and storage community.
A portion of agenda for this meeting was partitioned into sessions containing short talks. The short talk sessions were grouped into high level topic areas: high performance computing and storage systems today; user needs for I/O; user level file system implementations; object stores and alternatives; and file systems building blocks. The intention behind the short talks was to acquaint the attendees with each other's work and to inspire further discussions. Following each talk topic, we had panel-style discussions with the talk speakers serving as the panel. In these panel-style discussions, the audience had the opportunity to ask questions about the speakers' talks as well as note and discuss commonalities and differences across the presentations.
The remainder of the agenda for the meeting was reserved for open discussions with the entire group. The participants engaged in lengthy discussions on various questions that arose from the talks. Additionally, participants were encouraged to propose and vote for discussion topics on a white board. The proposed topics with the most votes were included in the agenda. The in-depth discussion topics included:
How are stage-in and stage-out operations actually going to work?
How can we fairly judge the performance of storage systems - IO 500?
What is a user-level file system? What do we mean when we say that?
How can we characterize what users need from storage systems?
Are we ready to program to a memory hierarchy versus block devices?
and What should we do about POSIX?
The combination of short talks and open discussions resulted in a fruitful meeting. Since the work of the participants was not necessarily familiar to all, the short talks provided a foundation for getting everyone oriented with each other's efforts. Once that was achieved, we were able to productively dive into the informal topic discussions. Overall, several common themes emerged from the talks and discussions. The participants agreed that these themes were important to address to meet the needs of HPC applications on next-generation storage systems. We include these themes in this report in Section 9 to serve as suggestions for further investigations.
Report Organization
Here we present an overview of the topics in this report to guide the reader. Our goal in this report is to capture as much information as possible from the seminar so that those who could not attend can benefit from the talks and discussions.
We detail the short talk sessions in Sections 3-7. First, we provide a summary of the notes from the session note taker and other comments from the talks and panel discussions. Following this summary we provide a listing of each talk in the session and its abstract.
In Sections 8.1-8.6 we give summaries of the informal discussion sessions. The summaries in this case are in outline format in order to capture the conversational and informal nature of the sessions. In many cases, the discussions drew out many interesting questions instead of clear paths forward, so the outline format captured this well.
Following the summaries of the sessions, in Section 9 we conclude with a discussion of recurring themes, including issues for future discussion and work, that occurred during the meeting. We feel that these themes are the true product of this meeting and can serve as a foundation for future meetings or other community efforts.
License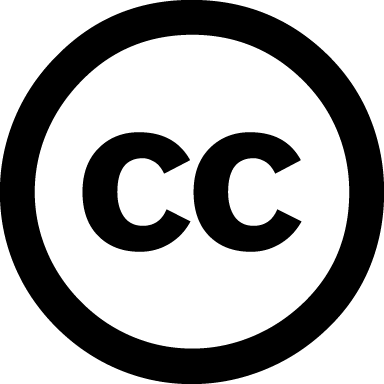 Creative Commons BY 3.0 Unported license
André Brinkmann, Kathryn Mohror, and Weikuan Yu
Classification
Keywords
I/O performance
File systems
High performance computing workflows
---
Bücher der Teilnehmer
Buchausstellung im Erdgeschoss der Bibliothek
(nur in der Veranstaltungswoche).
In der Reihe Dagstuhl Reports werden alle Dagstuhl-Seminare und Dagstuhl-Perspektiven-Workshops dokumentiert. Die Organisatoren stellen zusammen mit dem Collector des Seminars einen Bericht zusammen, der die Beiträge der Autoren zusammenfasst und um eine Zusammenfassung ergänzt.
Download
Übersichtsflyer (PDF).
Es besteht weiterhin die Möglichkeit, eine umfassende Kollektion begutachteter Arbeiten in der Reihe Dagstuhl Follow-Ups zu publizieren.
Bitte informieren Sie uns, wenn eine Veröffentlichung ausgehend von
Ihrem Seminar entsteht. Derartige Veröffentlichungen werden von uns in der Rubrik Dagstuhl's Impact separat aufgelistet und im Erdgeschoss der Bibliothek präsentiert.
---
Seminar Homepage : Letzte Änderung 19.01.2019, 23:23 Uhr