Seminar Homepage : Druckversion
---
https://www.dagstuhl.de/16402
03. – 07. Oktober 2016, Dagstuhl-Seminar 16402
Programming Language Techniques for Incremental and Reactive Computing
Organisatoren
Camil Demetrescu (Sapienza University of Rome, IT)
Sebastian Erdweg (TU Delft, NL)
Matthew A. Hammer (University of Colorado – Boulder, US)
Shriram Krishnamurthi (Brown University – Providence, US)
Auskunft zu diesem Dagstuhl-Seminar erteilt
Dagstuhl Service Team
Dokumente
Dagstuhl Report, Volume 6, Issue 10

Motivationstext
Teilnehmerliste
Gemeinsame Dokumente

Summary
We sought to hold a Dagstuhl Seminar that would bring together programming language (PL) researchers focusing on incremental and reactive computing behavior. The meta-level purpose of this seminar was to take an initial step toward developing a community of experts from the disparate threads of successful research. In that this seminar provoked discussion about common and differing motivations, techniques, and future challenges, this event was successful in starting to cultivate this culture.
Short-term concrete outcomes: Thus far, there are been two concrete outcomes of this seminar:
Wikipedia article outlines and edits (Section 3.3)
First Workshop on Incremental Computation (IC) at PLDI 2017 (Section 5)
Section 3 gives an overview of the event structure of the seminar, and details some of the event's outcomes, including outline brainstorming and Wikipedia editing, and the creation of a new Workshop on Incremental Computing (IC). In later sections, this report gives further background on research in reactive and incremental computing (Section 4), and further details on the new IC Workshop (Section 5).
Aknowledgments. Co-organizing this seminar with Camil, Sebastian and Shriram was a pleasure. I am especially thankful to Shriram for organizing the event's structure, and moderating group discussions and group decision making during its execution. We organizers are all thankful to the participants, who all brought a unique insight to the seminar, which in my humble opinion, succeeded in its aims.
License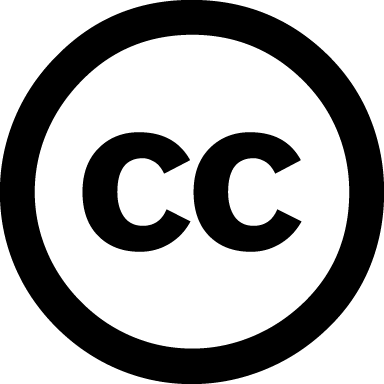 Creative Commons BY 3.0 Unported license
Matthew A. Hammer
Classification
Data Structures / Algorithms / Complexity
Programming Languages / Compiler
Semantics / Formal Methods
Keywords
Caching
Memoization
Dynamic dependency graphs
Dataflow graphs
In- cremental algorithms
Change propagation
Static program transformation
Reactive languages and systems
---
Bücher der Teilnehmer
Buchausstellung im Erdgeschoss der Bibliothek
(nur in der Veranstaltungswoche).
In der Reihe Dagstuhl Reports werden alle Dagstuhl-Seminare und Dagstuhl-Perspektiven-Workshops dokumentiert. Die Organisatoren stellen zusammen mit dem Collector des Seminars einen Bericht zusammen, der die Beiträge der Autoren zusammenfasst und um eine Zusammenfassung ergänzt.
Download
Übersichtsflyer (PDF).
Es besteht weiterhin die Möglichkeit, eine umfassende Kollektion begutachteter Arbeiten in der Reihe Dagstuhl Follow-Ups zu publizieren.
Bitte informieren Sie uns, wenn eine Veröffentlichung ausgehend von
Ihrem Seminar entsteht. Derartige Veröffentlichungen werden von uns in der Rubrik Dagstuhl's Impact separat aufgelistet und im Erdgeschoss der Bibliothek präsentiert.
---
Seminar Homepage : Letzte Änderung 25.05.2019, 13:49 Uhr