Seminar Homepage : Druckversion
---
https://www.dagstuhl.de/16202
16. – 20. Mai 2016, Dagstuhl-Seminar 16202
Hardware Security
Organisatoren
Osnat Keren (Bar-Ilan University, IL)
Ilia Polian (Universität Passau, DE)
Mark M. Tehranipoor (University of Florida – Gainesville, US)
Pim Tuyls (Intrinsic-ID – Mol, BE)
Auskunft zu diesem Dagstuhl-Seminar erteilt
Dagstuhl Service Team
Dokumente
Dagstuhl Report, Volume 6, Issue 5

Motivationstext
Teilnehmerliste
Gemeinsame Dokumente
Dagstuhl's Impact: Dokumente verfügbar

Summary
The convergence of IT systems, data networks (including but not limited to the Internet) and ubiquitous embedded devices within the cyberphysical system paradigm has led to the emergence of new security threats associated with the system hardware. Manipulating the hardware components that implement security functions can compromise system integrity, provide unauthorized access to protected data, and endanger intellectual property. Additionally, secure hardware is required to protect software in a proper manner tampering. Addressing these vulnerabilities is essential in order to prevent the hardware from becoming the Achilles heel of today's systems. Current technology trends point towards massive utilization of hardware circuits in larger cyberphysical systems that are interacting with the physical environment via sensors and actuators. At the same time cyberphysical systems are more and more integrated via open networks, most notably the Internet. Moreover, they interact with each other, forming systems of systems that exhibit highly complex, emergent behavior and constantly change their boundaries, with new sub-systems continuously entering and leaving. As a consequence, hardware-related threats must be addressed by appropriate countermeasures at realistic costs.
The seminar will focus on security threats where hardware components play the main role, and on countermeasures to address these threats. The emphasis is on generic algorithmic advances on the boundary between computer science and other disciplines. While Hardware Security is a very diverse scientific field, the seminar will specifically focus on its three main areas: passive and active side-channel analysis of security-relevant hardware components (cryptographic blocks, true random number generators) which goes beyond classical cryptanalysis; physical unclonable functions (PUFs) and authentication solutions on their basis; and new threats through hardware Trojans and counterfeit ICs as well as techniques for their detection and neutralization.
License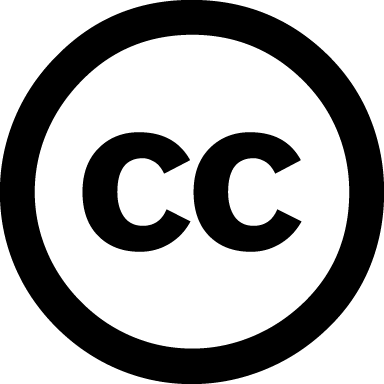 Creative Commons BY 3.0 Unported license
Osnat Keren and Ilia Polian and Mark M. Tehranipoor
Classification
Hardware
Security / Cryptology
Keywords
Hardware Security
Cryptographic Primitives
Side-channel Cryptanalysis
Hardware Trojans
Physically Unclonable Functions
---
Bücher der Teilnehmer
Buchausstellung im Erdgeschoss der Bibliothek
(nur in der Veranstaltungswoche).
In der Reihe Dagstuhl Reports werden alle Dagstuhl-Seminare und Dagstuhl-Perspektiven-Workshops dokumentiert. Die Organisatoren stellen zusammen mit dem Collector des Seminars einen Bericht zusammen, der die Beiträge der Autoren zusammenfasst und um eine Zusammenfassung ergänzt.
Download
Übersichtsflyer (PDF).
Es besteht weiterhin die Möglichkeit, eine umfassende Kollektion begutachteter Arbeiten in der Reihe Dagstuhl Follow-Ups zu publizieren.
Bitte informieren Sie uns, wenn eine Veröffentlichung ausgehend von
Ihrem Seminar entsteht. Derartige Veröffentlichungen werden von uns in der Rubrik Dagstuhl's Impact separat aufgelistet und im Erdgeschoss der Bibliothek präsentiert.
---
Seminar Homepage : Letzte Änderung 23.10.2018, 04:05 Uhr